Amazing new lucky block mod with over 60+ new creative drops! Based off of the YouTuber PopularMMOS!
*some features*
-new wishing wells
-giant floating diamond block
-new skittles the villager trades
-overpowered gear and weapons
-zombies with blocks for heads
-over 60 new drops, mobs and structures!
DOWNLOAD:
SCREENSHOTS: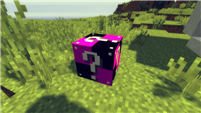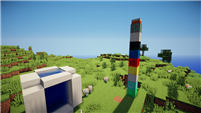 INSTRUCTIONS:
1. Download Missing Lucky Block Mod
2. Copy luckyblockproperties.txt
3. Paste into Lucky Block config
4. Open Missing Lucky Block Folder with WinRar
5. Find new block texture in download link
6. Paste new texture into new Lucky Block config
7. Launch Minecraft!