Mod, Tex, Portal, WIP

Lab One:
http://www.mediafire.com/?e4vs17m836tukn5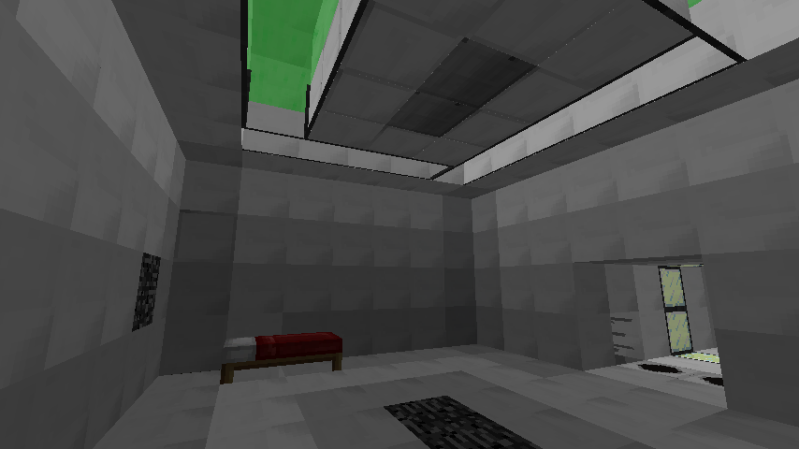 Welcome [subject name here] to Aperture Labs. Please enjoy your stay with complimentary liquid refreshment, nourishing nutrient paste, and waste disposal. All test subjects are advised not to leave the parameters of the testing area for such actions may lead to death. It also also suggested that test subjects not search for non-existent switches behind walls that may or may not exist and should pay no attention to the green lights beneath their bed.
Lab Two:
http://www.mediafire.com/?nn8qn777og71xxw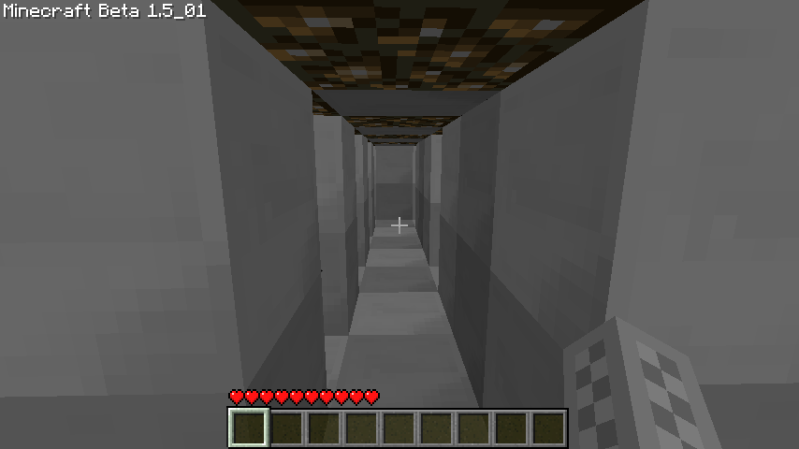 Congratulations test subject on acquiring the Device despite a highly unforgiving testing environment and discouragement. The Aperture Science Foundation is required to notify you at this point that the challenges you have endured were completed in half the time by chimpanzees and the conditions of the test will only increase in difficulty as time goes on. Furthermore, test subjects are reminded that the Device cannot fire through glass and any attempts to leave the testing area will result in a decrease of your resulting cake at the end of the test.
----------------------------------------------------------------------
Test Subject Applicants are required to follow the installation instructions listed below before entering the testing area:
1. Acquire a fresh copy of your Minecraft.jar (Must be version Beta 1.5_01)
2. Download the required mod package here:
http://www.mediafire.com/?zm619b1u2npnfju
3. Open your Minecraft.jar and delete the META-INF folder
4. Place the required files where required by enclosed instructions
5. Enjoy delicious cake
Test Subject Applicants are also highly recommended to use the following texture pack (16x16), as testing conditions may appear distorted under ordinary circumstances:
http://www.mediafire.com/?pw795b52k1bk975
-----------------------------------------------------------------
Test Subjects are reminded that Portal and Aperture Labs are the registered property of Valve and are not owned by the collection of primitive biological components posting this informative information display.
Further credit may be attributed to the following Test Subjects of note:
carlotta4th (For some textures and the Mojang symbol borrowed from the Precisely Portal pack)
DJoslin (Transmitters, Trapdoors, Vertical Redstone)
Ethereal (Original Elevators mod)
Exandu (Updating Ethereal's Elevator mod)
Hippoplatimus (Pistons mod)
iChun (Portal mod)
Kaevator (Slopes)
Peronix (Peronix's mods collection)
Pfaeff (Pfaeff's mods collection)
Risgami (Modloader, Audiomod)
Smith_61 (Minecraft Extended)
Soundmaniac (Plasmacraft)
SpaceToad (Buildcraft)
Be aware that any difficulties in testing conditions may be attributed to human error, as humans are imperfect creatures. Unlike robots and highly advanced AIs, which are incapable of error.
[] [] [] [] []
[]
[]
[]
[]
[]
[]
[]
[] [] [] [] []