I''ve been working on a 16x16 texture pack for the past week, must to the inspiration of Tron. With Soulscribe making Rezcraft (a 64x pack), and another making a 32x pack I believe, I feel like a 16x would be a nice compilation to the mix of "data-punk" packs out there.
The pack is still be worked on, and some still need to be tweaked. (Gonna revisit my log texture.) Still haven't figured a decent name for it, and open to suggestions and critiques on the pack as it unfolds.
Here are some screens so far: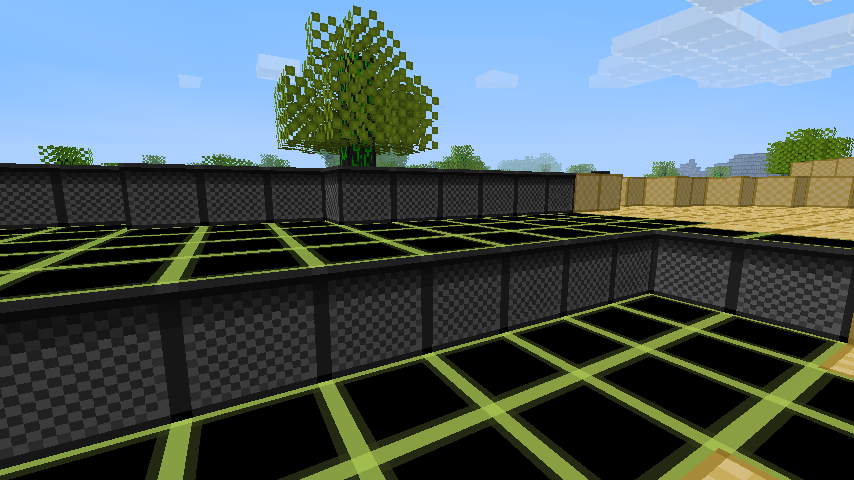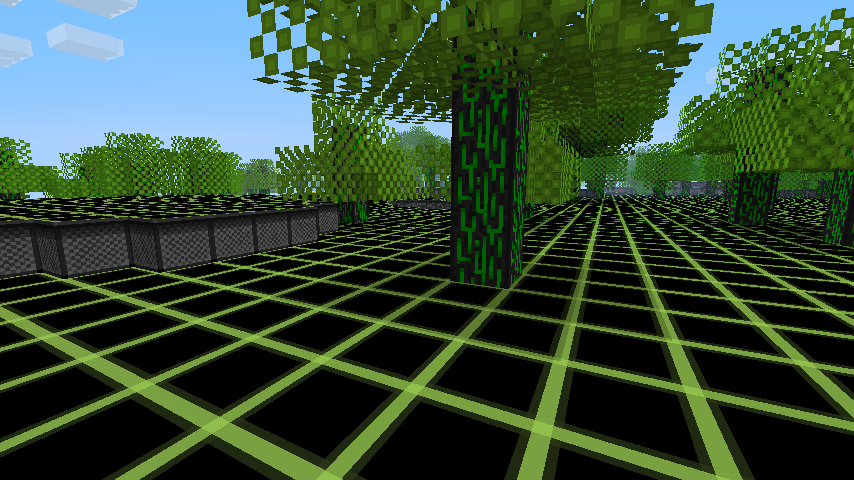 Plans for the set:
+ Modifying the biome colors to shift more dramatically. (Yellow zones = desert, cyan zones = tundra, no subtle shift in hues.)
+ Remodeling mobs to data inspired organisms.
+ Modeling lava, nether, and dungeons into corrupt disk space. (Lots of reds.)
+ Reskining all items.
+ (If possible) tweaking properties of flower to become beacons. (1-2 light emissions)
+ (If possible) tweaking sky coloring to a darker color to better contrast with grid and more similar with the Tron setting
+ (If possible) tweaking clouds
... and many more things to come.
Canceled for the time being.