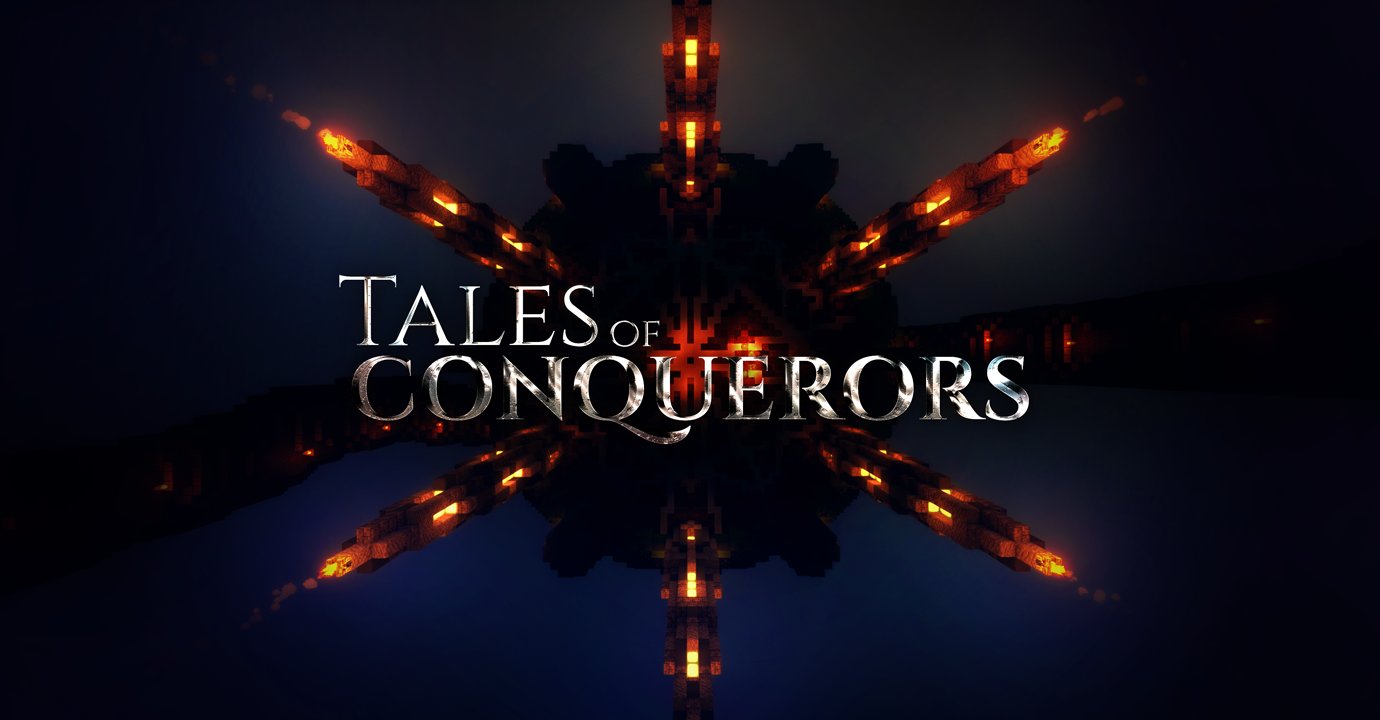 Make this tale your own;
Welcome to Tales of Conquerors!
Tales of Conquerors is the next big thing in Minecraft.
It's a unique server concept that combines MMORPG, Factions, PvP and Towny elements on a SINGLE server, in a one-of-a-kind year-round Gameplay experience, crowned by weekly, monthly and yearly events!
Ever since emperor Leth died, the two kingdoms of Ariaf and Ulirak have forever been at war. Mabell the time traveler chooses you to travel back in time and help bring an end to this by joining a

MASSIVE Kingdom vs Kingdom war at the end of each season!

Before this happens, you will be talking part in various quests and Tournaments, you'll be building and maintaining your Clan's Town, and you'll be taking part in Territory claim events to climb up the leader board!
Ιt's going to excite you, we promise!
To implement the project, lots of man-hours, passion and talent is needed.
Our team has been slowly and steadily taking shape, but we're still looking!
We are currently seeking:
- Visionary Builders & Nifty Terraformers
- Creative Quest Designers & Storytellers
- Gifted Social media managers & ingenious promoters
- Brilliant Plugin Developers & Configurators
- Upcoming YouTubers & Streamers looking to be a part of this since the beginning,
with lots of promising content for their channels!
If you think you have something to offer, get in touch with us! We'd love to hear from you!
Tales of Conquerors is a Large project. When we say it's the next big thing in minecraft, we mean it.
Depending on the size of the team that will be assembled, the realization of a ready-to-roll server is expected to take about a year. It's a long time, but that's what's required to get it done perfect, and 100% unique. We ain't stopping until we get there! Construction of the main maps is expected to last for a good 6 months, while quest, plugin and website development, as well as external integration, initial beta testing, and of course, social establishment is expected to take up the rest of that year.
It's our belief that special projects are best done slowly and methodically
A base Kingdom plugin has been complete. A custom chat plugins & quests extensions are now in development, all essential in this unique gameplay. Additional plugins will be required down the road as development progresses.
In regards to maps, the Tutorial room has been finalized, and focus has moved to the two main capital towns!