Hey forum, last night I started building this Creeper Shrine
in SMP with the help of a few buddies -- legit, yes -- and officially finished tonight. The original purpose of the shrine was to ward off
from blowing the **** out of our town, because it's called Creeperfront, you see. It has that name for a reason, too. Every morning we wake up to at least 5
waiting to blow us up.
It took a good day to find all the
from dungeons, which turned out to be 2
spawners and 1
spawner. Shame we couldn't find a
spawn, though. D:
Anyways, here's a bunch of pictures I took:
There are 4 sides to the head, each one has a face on it. 2 sides spew out
(or drool, perphaps?) while the other 2 sides spit out
. Cool, eh?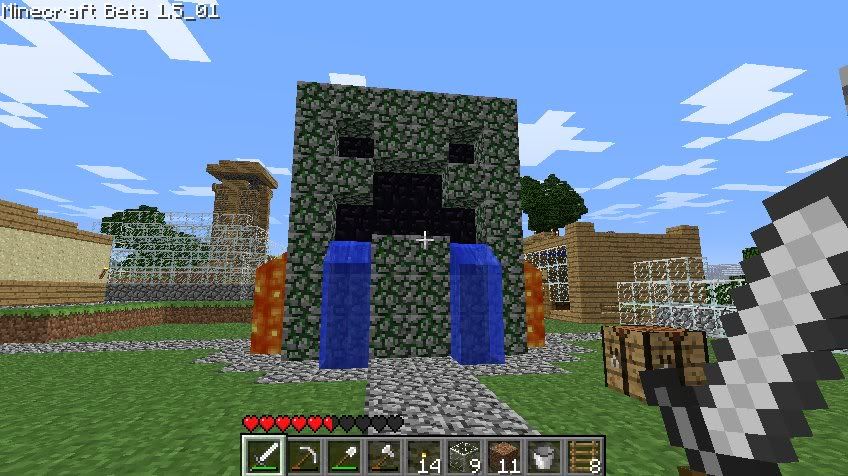 You might've noticed.. how do you get into this shrine?! Well, young kids, I'll show you. I made the Creeperfront Well for a reason, y'know.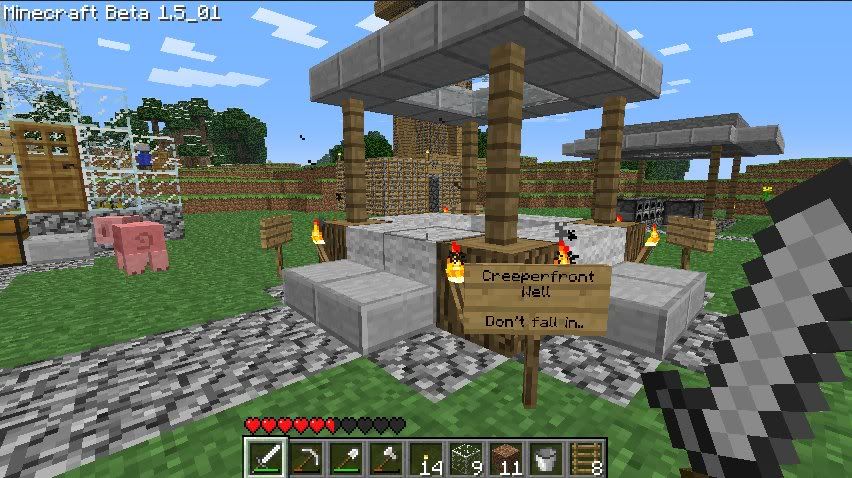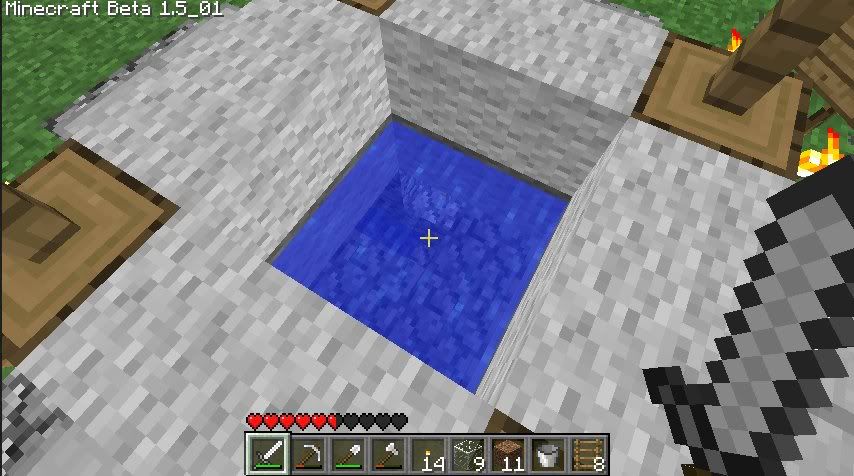 Aaah, so now you see. Here's what the inside looks like. It is, indeed, a bit cramped, but I like the idea of living in a
.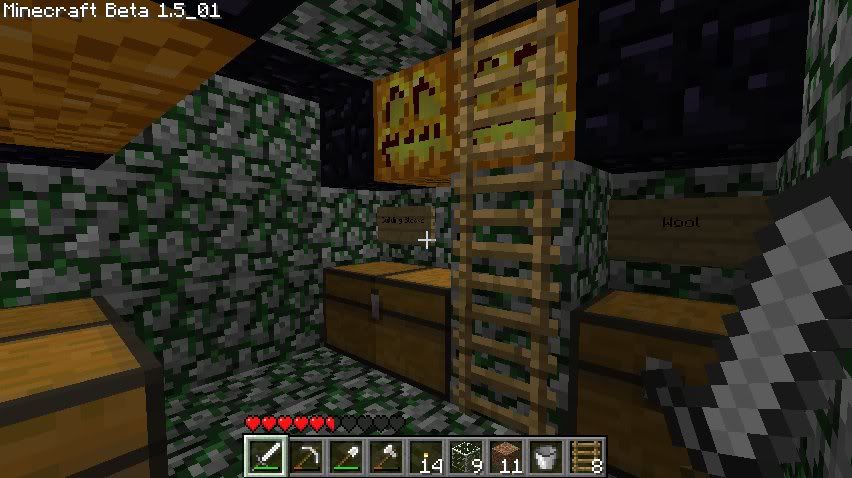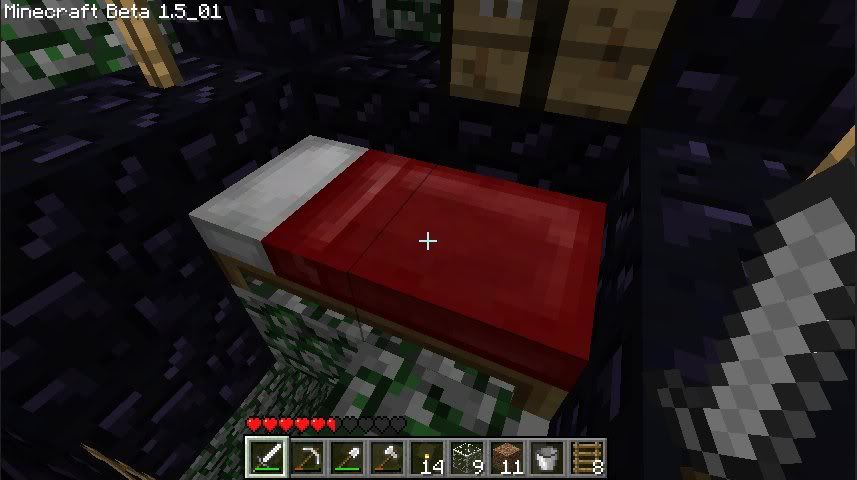 In the end, I guess you could call this my Minecraft batcave. :biggrin.gif: It's not an overly impressive build or anything, but I hoped you, the forum, would appreciate the idea. :smile.gif: