ParadoxGods
Tree Puncher
Location:

Ohio

Join Date:

3/4/2012

Posts:

11

Minecraft:

ParadoxGods

Xbox:

oII PARADOX IIo

Member Details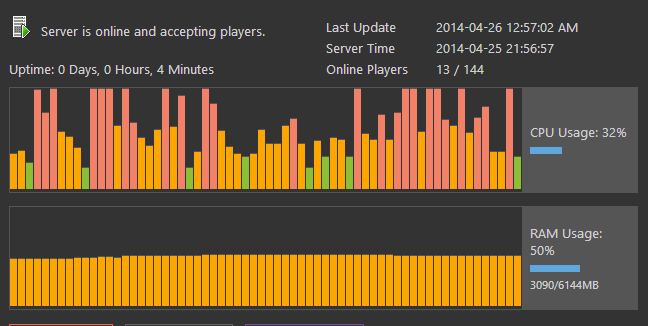 Through McMyAdmin I can see 50% usage of my RAM, after roughly two hours this number will increase to 100% usage with the same number of player online.
This server is an Attack of the B Team server, with a lot of mods.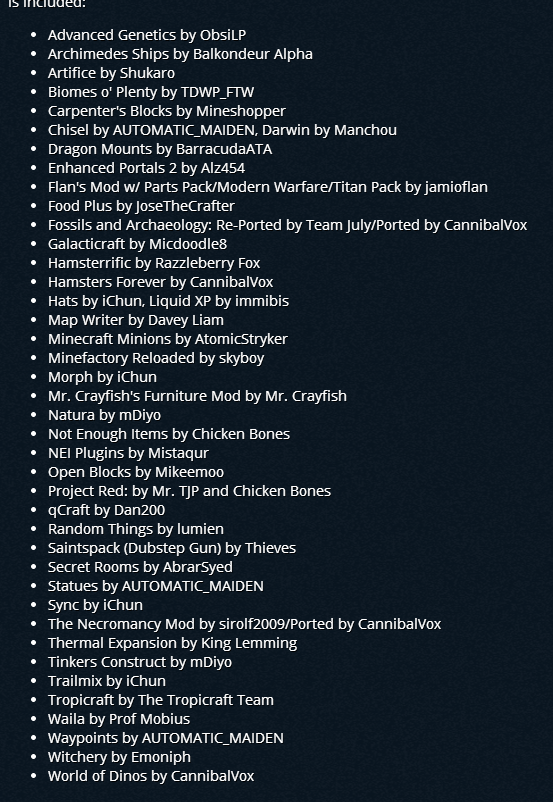 My plugins are:
AreaShop
ChestShop
ClearLag
Essentials
EseentialsAntiBuild
EssentialsChat
EssentialsProtect
EssentialsSpawn
GAListener
MCMA_compat
MinecraftMarket
PEX
RedProtect
TekkitCustomizer
Vault
Votifier
WorldEdit
WorldGuard
I've made sure and checked, and yes, all of these plugins are up to date, Any help would be appreciated.