MrX8991
Iron Miner
Location:

Join Date:

1/10/2011

Posts:

324

Member Details
Quote from

I really like this thread, I wish more people would post on it.
So do I, and luckily I just finished my first mega build. I've had the game for about a month now and I've been playing it more often during the past two weeks. I started with an ugly tower and floating island base, then made a nice looking tower, but when I wanted to build a portal to the Nether, I built something with almost all of the cobblestone I had.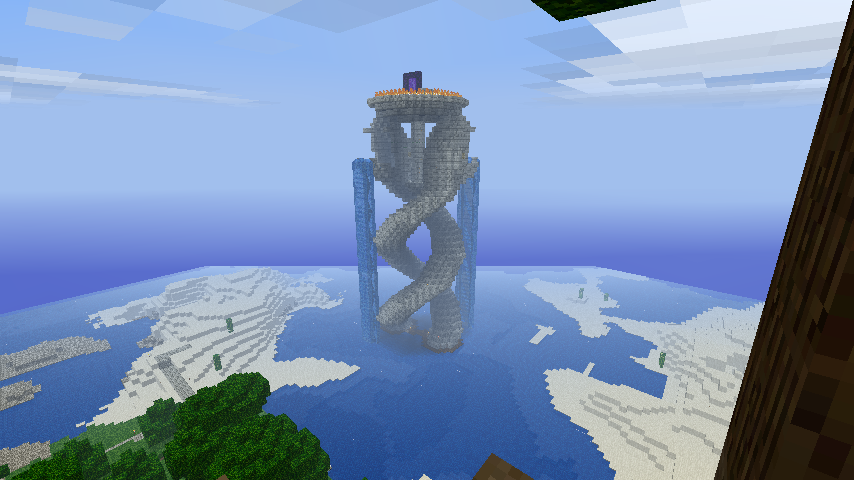 And at sunset.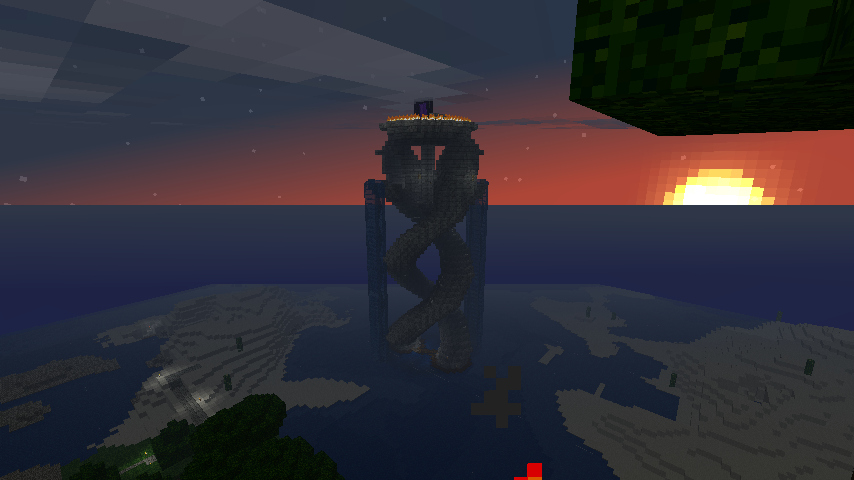 I'm probably going to adjust the portal's location just a bit since it is a bit off-center. Also, here's some slightly outdated pics from the ground.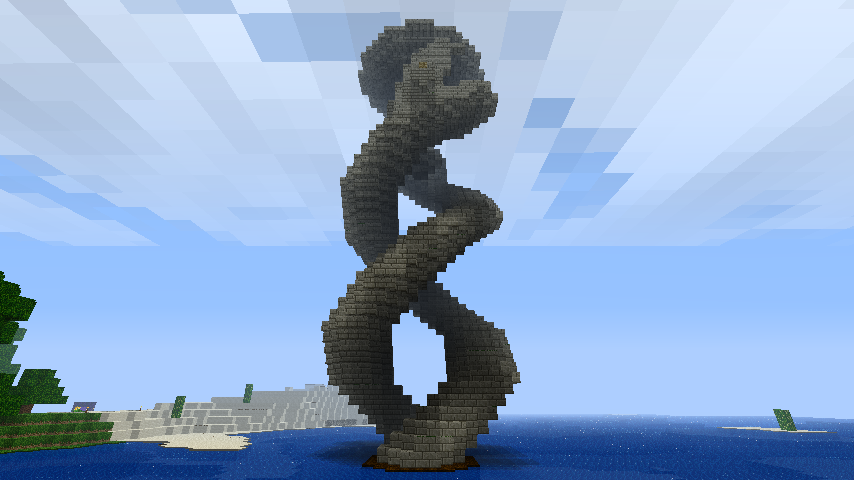 I actually didn't update my game because of this project, since I didn't want to revert back to the default cobblestone mid-construction. The original idea was to have two spiral towers and a torch on top, but then I decided to add snake heads with lightstone eyes. This was done without the aid of any outside programs.