rshuttle1337
404: Member Not Found
Join Date:

9/11/2010

Posts:

491

Minecraft:

rshuttle1337

Member Details
Introduction
Hello there! Looking for a 1.16 server to join by yourself or with your friends? One with a small, tightly-nit and mature community? You've come to the right place!
Shuttlecraft is a relaxed vanilla Minecraft server, hosted by a group of friends in the UK.
This is a place for people to chillax and make new friends! We have a keen focus on building, and together we're making quite the pretty world. We also play other games like Phasmophobia and have poker tournaments where we bet in-game diamonds!
The server is running a few custom plugins similar to Vanilla Tweaks, we call them Vanilla Refinements. They add a variety of crafting and gameplay improvements (double shulkerbox drops, anti-enderman grief, more mob heads etc), but don't alter any in-game mechanics. Alongside that, we have McMMO*, which makes progression a little more rewarding. To top it off, you can check out a map of the server thanks to Dynmap and death is less of a bother too, as we're running DeathSouls. Builds are protected with CoreProtect, which logs every single action and allows me to rollback any damage (only by other players or large, accidental fires).
*McMMO prevents the usage of fish farms, which are considered overpowered.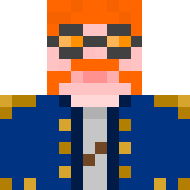 rshuttle1337
Has built a huge minecart network connecting all the major towns!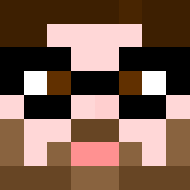 MCParradox
The server's finest architect, although he's at an advantage since he is an actual architect. He's working on a Victorian-era town in the south!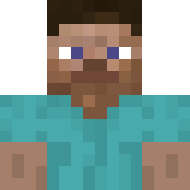 deanjames8
He has at least 7 different bases, and none of them are finished.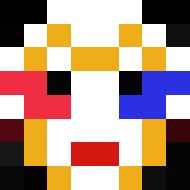 SoulZer0
Working on a beautiful Mediterranean village called Edale, go check it out!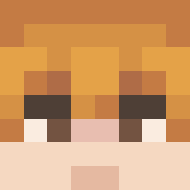 _churrokat
Loves to explore and construct outposts wherever she goes.
Come join us
There are so many other members but if I added them all this thread would be way too long!!
Rules
No griefing
Be respectful
Try not to leave floating trees
PvP is allowed, if participants agree.
Enjoy yourself!
There are more detailed rules on our Discord page!


Application
If you would like to apply to join, simply respond to this form and leave a message below to let me know you've done it:
Map of the Big Water Ocean
There are several settlements around the ocean of Big Water, including the town of NewTown on the west coast - our current spawn location! You can travel to all of the other towns via the ShuttleMetro, my state-of-the-art minecart system I've been working on for quite a while.
Screenshots
(These are outdated and from the early days of the server. Come check it out in-person for the best experience!)