Lugia
Newbie
Join Date:

7/15/2011

Posts:

2,331

Location:

Lucky City

Minecraft:

treebird1

Member Details
This RP is a Redux of the thread in this link.
Welcome to Allure Town, a town filled with pokemon and mysteries.
Before I introduce you to the town I should first introduce you to the world, this is a world solely inhabited by pokemon whom talk and interact just as humans do, Pokemon live together and thrive in this community.
Lately odd and wonderous places called "Mystery Dungeons" have appeared, these dungeons layout changes each time an individual enters it, just as our world does; the Pokemon world also has bad individuals, from petty theives to corrupt criminals these bad pokemon have lately been hiding out in these mysterious places.
Cities:
Allure Town:
Located nearby Droughtgrass plains, many kinds of pokémon make this place their home, and you can see almost any type of pokémon here... though, for some odd reason, the LItwick family seems to like this place.
Theme Music:
Cofagrigus' Storage.

What is seemingly a small stall with a coffin in the back is actually a multi-dimentional storage facility. Well, that is what Cofagrigus calls it anyways, here you can store all those items you collected on your journeys that you don't have space for in your packs!
Zweilous' Stall

This stall is the buzz of the marketplace, these two competative salesmen will try with all their power to sway you to purchase their goods.
The left head sells handy necessities from Oran berries

to Reviver Seeds.

The Right head sells Special items such as Orbs

TMs

And rarely he will stock a HM

Chandelure's bank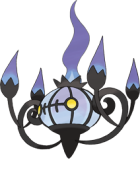 Chandelure will guard any PokeDollars

you encounter on your journeys and you want to be kept safe. PokeDollars are the main currency used in this town.
Bank:
((Everyone starts with 1000

and a small bag (6 slots) until they join the guild))
Sparky:
875

Flick:
1000

Spruce:
2625

Veste:
1000

Erion:
3825

Alex:
1000

Amne:
1000

Lunar:
1720

Breen:
1150

Damien:
1000

Caster:
3000

Rensei:
1000

Lasko:
0

Quiver:
500

Jordan:
1000

Insurance:
1800

Glass
2000

Ace
1000

Cell
500

Bruce:
1000

Zoroark the move tutor.

Here you can learn a variety of moves including a couple of TM moves, though be warned, zorark's service is quite pricey.
Minccino's Friendship Cafe.

Here you can gather with friends and leave friends for later missions. You can also give her any gummis you find (you may only find 3 gummis in a dungeon, no mod statement required) to blend them into drinks... the worst that can happen is the same as eating a normal gummi, so, why not? You can also recycle items for other items, or prize tickets, and can win cool prizes if you're lucky. Butterfree and Xatu are in charge of the recycling center.
The Pokemon Guild: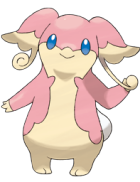 The guild residing in the town is run by guildmaster Audino along with his assistant Archen, this guild takes on all requests from fellow pokemon, helping them out and capturing wanted criminals, pokemon can for teams and join the guild, gaining fame and fortune via taking on these missions.
Scale City:
Located at the base of Mt. Dragoncoil. Most of the town's residents are of the dragon type... in fact, about 99% of them are.
Theme Music:

Flygon's Storage

Dragonair's wares

Gabite's Bank

Garchomp's Dojo

Altaria's Threads

Dragonite's Guild

Avia city:
ocated in Birchwood Forest. Mostly Flying type Pokemon live here, and in fact, 90% are flying type, the rest are other types. It is very windy here, but, obviously, the locals don't mind.
Theme Music:
Delibird's Storage
Apparently, the cabinets in the back of Delibird's storage room can fit a 15 whole boxes of Oran Berries.
Well, that's what Delibird says, and here you can stop by and store your unneeded items.
Mandibuzz's Bank
Mandibuzz will keep any PokeDollars you currently don't need safe, or any you just don't want to risk bringing.
Farfetch'd's Store
Farfetch'd's Store is usually crowded in the day, then it calms down in the afternoon. He sells berries, seeds, TMs, Orbs, and rarely an HM.
Staraptor's Drink and Gummi Shop
Staraptor sells health drinks and gummis, but problem is he doesn't get much sales, so basically his store is a small warehouse of health drinks and gummis. He gets bored easily, so you'll rarely see him at the counter.
Pidgeot's Guild
The guild in Avia City is run by Pideot and his assistant, Ledian. The guild is similar to Audino's,as Pokemon may form rescue teams here, and take similar missions, or hunt down outlaws. Pidgeot is very forgetful, but Ledian keeps him on track. He is stubborn sometimes, though.
Snowblanket Town:
At the base of Succold Cliff's lies a small town covered in a blanket of snow. While most residents are ice types, some rock types and other types are found here.
Theme Music:
Dewgong's Storage
Dewgong's storage method might not be appreciated by some, as he freezes all items he stores in ice. However, this makes them very hard to steal.
Vanilluxe's Goods
Vanilluxe has loads of things he finds buried in the snow. Lots of Orb's, berries, TM's, the lot. Like the Allure Town salesmen, both heads are in fierce competion with each other.
Glaceon's Bank
Glaceon is Dewgong's sister and stores money in the same way is him. Don't worry, there is no way your cash can leave the safety of a block of ice.
Pignite's Bakery
Pignite's lovely, warm foods supply great satisfaction to all the non-ice residents of the town, and ice types as well! Pignite bakes out of the kindness of his heart, but unfortunately he does require money to continue his buisness.
Cookie - 10 Poke
Small Baguette - 50 Poke
Loaf of Bread - 200 Poke
Delibird's Random Gifts
Delibird gives a present with a random item inside. The higher quality present you buy, the better the item could be. This delibird is actually the little brother of the delibird that runs the storage facility in Avia City.
Red Present - 100 Poke
Green Present - 300 Poke
Silver Present - 900 Poke
Abomasnow's Camp.
Areas:
Birchwood Forests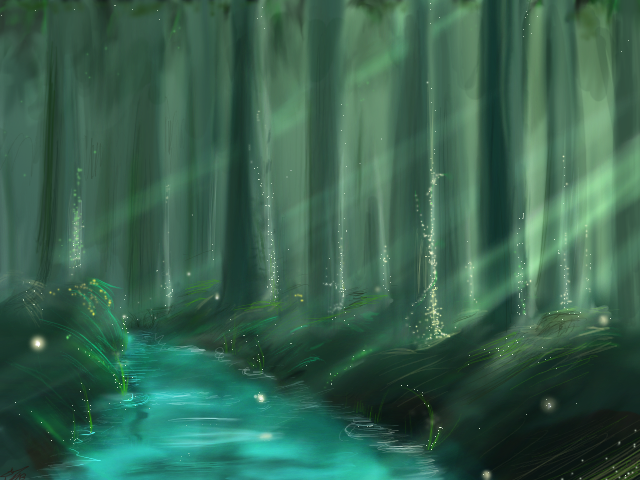 These Mysterious forests have a cool breeze blowing gently through with the soft light that flickers between the treetops, It is a favoured dwelling of grass types and bug types.
Pokemon Levels: 2-5
Restrictions: None
Location: Walk Left and exit Allure Town. you are now in the Birchwood Forest
Pokemon found here:
Common: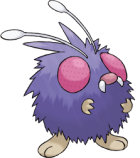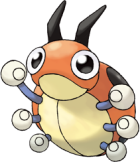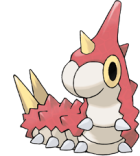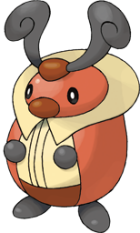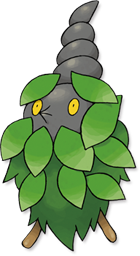 Rare: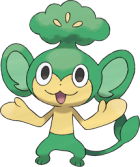 Droughtgrass Plains.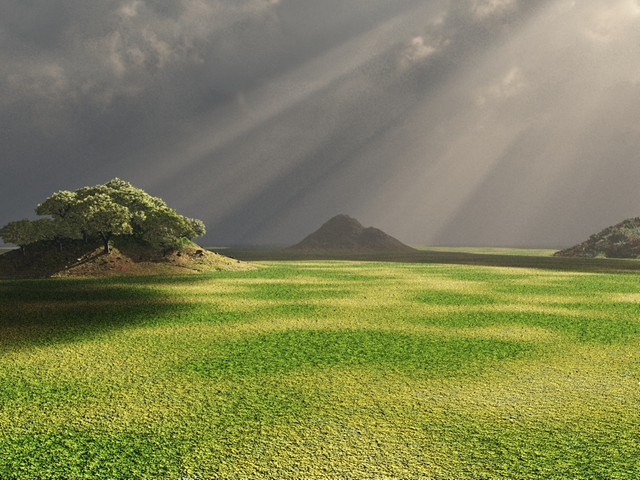 These Lush Grasslands make a suited home for many normal type pokemon. Due to the shape of the land the Day seems to last longer in the plains.
Pokemon Levels: 3-6
Restrictions: None
Location: North of Allure Town.
Theme Music:
Pokemon found here:
Common: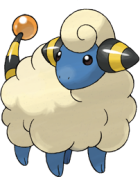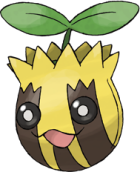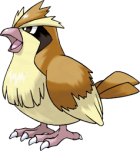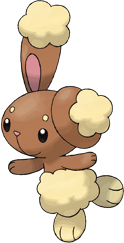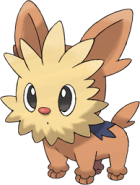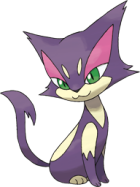 Rare:

Very Rare: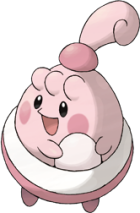 Crystal Chasm.
These Eerie caves have a calming glow, Rock pokemon tend to like this place.
Pokemon Levels: 6-8
Restrictions: None
Location: At the Edge of Droughtgrass Plains.
Pokemon found here:
Common: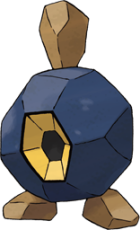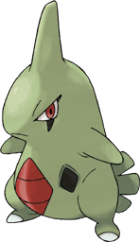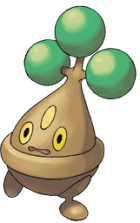 Ultra Rare:

FoggyShores
This Beach has always got a cool breeze blowing through it. Many wailord can be seen and there are rumoured ruins under the water. Water pokemon like this place best.
Pokemon Levels: 9-11
Restrictions: Rock Types are weakened here.
Location: Not too far Right of Allure Town.
Pokemon found here:
Common: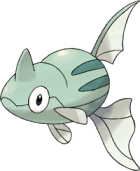 Uncommon:



Rare: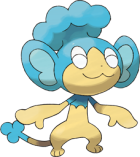 Very Rare: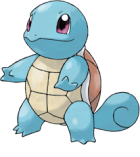 Ultra Rare:

Deep Ocean:
The Underwater parts of the ocean is crawling with water type pokemon.
Pokemon Levels: 10-12
Restrictions: Pokemon with HM dive, a way to breathe underwater. Rock and ground Types are weakened here.
Location: beyond FoggyShores
Pokemon found here:
Common: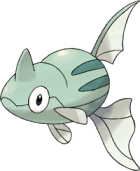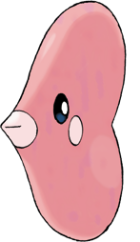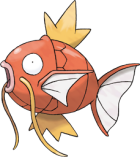 uncommon:





Ultra Rare:

Legendary:
FoggyPlains
Distant plains, the fog is said to weaken electricity type moves.
Pokemon Levels: 10-12
Restrictions: you must have completed Droughtgrass Plains.
Location: On the far side of Droughtgrass Plains.
Pokemon found here:
Common: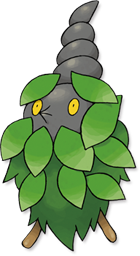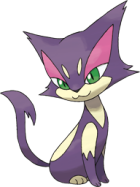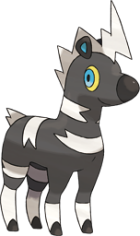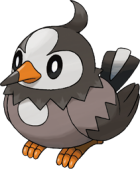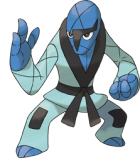 Distant deserts
A vast desert, most pokemon who live here can survive without water for days.
Pokemon Levels: 10-12
Restrictions: none
Location: On the far side of FoggyPlains
Pokemon found here:
Common: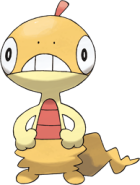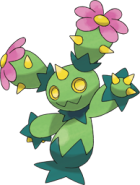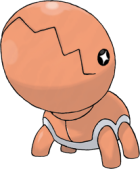 Rare: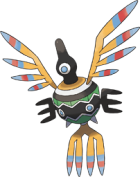 Mt.DragonCoil
A large odd, mountain formation, dragon, Ground and rock pokemon mainly dwell here.
Pokemon Levels: 15-17
Restrictions: Droughtgrass Plains. --> FoggyPlains --> Distant deserts --> Mt.DragonCoil
Location: Beyond the Distant deserts
Pokemon found here:
Common: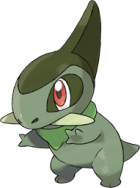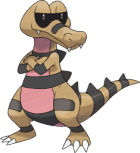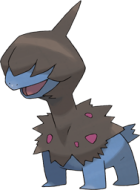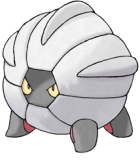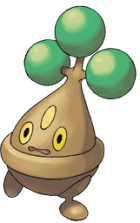 Rare:

DragonCoil Summit.
The Summit of Mt.DragonCoil, It is said a legendary beast dwells here.
Restrictions: Lv40+
Pokemon:

Lv 50
-Ancient Power
-Thunder
-Dragon Pulse
-Fly
Cure Plains
A small area beyond Droughtgrass Plains, It is covered in soft pink grass and is only home to Chansey and all of it's stages. All pokemon here are neutral, it is more like a town than a dungeon, no pokemon will attack.
Pokemon Levels: 20
Restrictions: Droughtgrass Plains.
Location: Beyond Droughtgrass Plains.
Pokemon found here:
Common: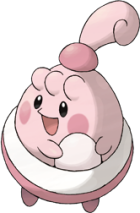 Event:
[there is 1 Blissey living at the ends of the plains]

Swampy Marshland
A nasty swampy area where many poison, ground, and water types make their homes. This little swamp is just past an exit from Crystal Chasm.
Pokémon levels: 5-8
Restrictions: Secret area, need to get a tip.
Location: Past Crystal Chasm.
Pokémon found here;
Common:

Rare:
Very Rare:
Humid Jungle
A hot, humid jungle that attracts Grass, Flying, Bug and strangely, Fire types. For some reason, there seems to be many Bellsprouts and Weepingbells inhabiting the ruins in the centre....
Pokemon Levels: 20-25
Restriction: Must pass
FoggyPlains
Location:
Droughtgrass Plains --->
FoggyPlains
---> Humid Jungle
Pokemon found here:
Common: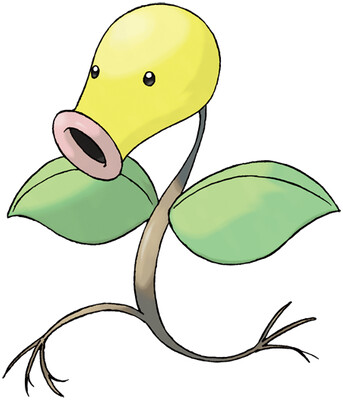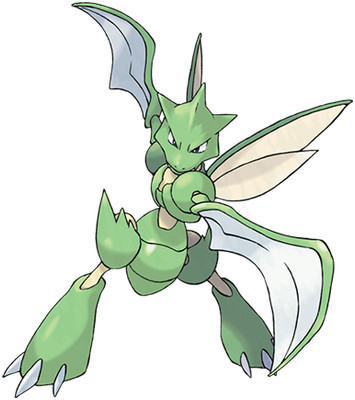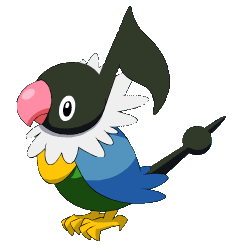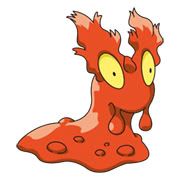 Uncommon: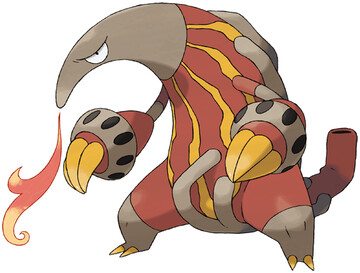 Event: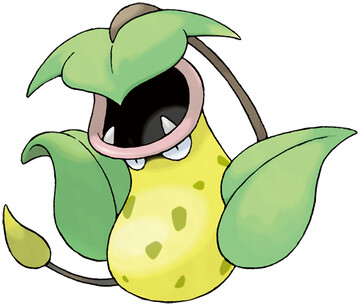 Haunted Pathway
The grass grows black in this field, and the darkness is only lit through lanterns hanging from tree branches. It's the perfect place for ghost Pokemon to live, if there wasn't a town for them right nearby.
Pokémon levels: 6-10
Restrictions: None
Location: Past the Humid Jungle
Pokémon found here:
Common:
Uncommon:
Event:
Crystaline Spring
A dank and dreary cave in the center of the only clean water in the Swampy Marshland. This spring produces clean water through crystal filtration and would be a brilliant place to stay: if it wasn't inhabited by a bunch of mean and nasty Pokemon
Pokémon levels: 12-18
Restrictions: Secret location: cannot be found by normal means.
Location: Center of the hidden pond in Swampy Marshland
Pokémon found here;
Common:
Uncommon
Rare:
Boss/Event:
Mystic Forest
The grass grows swiftly here and the trees grow very tall. It is the perfect place for Celebi grass, psychic, and bug pokemon to live in.
Pokemon Levels: 20-25
Location: Somewhere past the Haunted Pathway
Restriction: Secret location... need to find someone who knows where it is.
Pokemon found here:
Common:
Uncommon:
Legendary:
Dusk Ruins:
These ruins are from 200 years ago. They are home to many Dark and Rock types, but some Normal, Ghost,
and oddly, Fire types can be seen living here. There is apparently a secret relic in it...
Pokemon Levels: 13-17.
Restrictions: None
Location: Near the north of Droughtgrass Plains.
Pokemon found here:
Common:
Uncommon:
Rare:
Frost Volcano
An unusual volcano whose base, and lower area is made of blazing hot obsidian, its peak, however, is constantly covered in snow... a village filled with Victini exists at its base. Apparently, the victini of that village left an important jewel at the volcano's top.
Pokemon Levels: 15-25
Location: Near Victini Village, also, north-west of Mt. Dragoncoil
Restriction: Must have found the Victini Village, and have completed Mt. Dragoncoil
Pokemon:
Lower area
Common:
Uncommon:
Very Rare:
Peak, and upper area
Common:
Uncommon:
Rare:
Thunder Plains
The skies of these plains are always dark... lightning seems to strike every minute in these dangerous lands... many electric types make this their home... as well as the odd ground, or fire type.
Pokemon Levels: 30-34
Restrictions: Beat Mt. Dragoncoil
Location: waaaaay off to the East, this place is about as east as you can get without using a boat.
Pokemon found here:
Common:
Rare:
Boss:
Frosty Forest
As you'd expect from a place like this, many ice-types make this chilly place their home... this strange forest seems to go on forever...and getting lost should be a real concern.
Pokemon Levels: 30-34
Restrictions: None
Location: up north from Snowblanket Town
Pokemon found here:
Common:
Rare:
Very Rare:
Snowfall Mountain
A mountain that seems to be eternally covered in snow and ice. It is also not to far from Kyurem's Crater. Do to these facts, there are many Ice-Type Pokemon, many Pokemon who are strong against ice, and a few Dragon-Type Pokemon.
Pokemon Levels: 30-34
Restrictions: Need to have gone through Yuki Village
Location: To the west of Yuki Village and past Kyurem Shrine
Pokemon found here:
Common: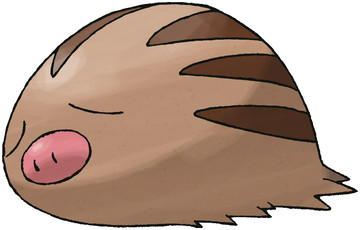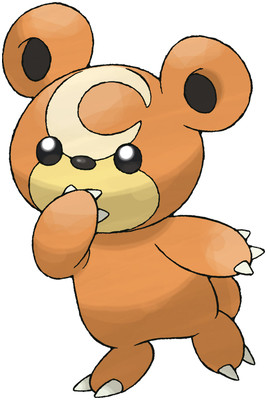 Rare:
SunPraise Tower
A legendary tower that is attempted to be kept secret by the neighboring Yuki Village. It houses the Legendary Pokemon Reshiram. Thanks to the warm weather caused by Reshiram's presence and Reshiram's dragon typing, some fire type, a few warmer weathered, and many dragon type Pokemon live here. Do to its field of calm, many psychic types live here. And do to Kyurem's recent freezing, a few ice types live here as well.
Pokemon levels: 33-38
Restrictions: None
Location: West of Yuki Village
Pokemon found here:
Common:
Uncommon:
Rare:
Very Rare:
SunPraise Tower Summit
The top and highest point of SunPraise Tower. The temperature itself raises can raises thanks to the heating presence. It is said a Legendary beast of high power and respect rests on this summit.
Restrictions: Lv. 30+
Pokemon:

Lv. 50
-Fusion Flare
-Slash
-Flamethrower
-Dragonbreath
IceDraco Valley
description: A low down valley that is very close to where the Legendary Kyurem lives. The area, as its name states, is occupied by ice and dragon type Pokemon. There's also a river in the center of the valley that houses a few water and water-ice Pokemon.
Pokemon Levels: 31-35
Restrictions: Need to have beaten Snowfall Mountain
Location: North of Snowfall Mountain and leads down from it
Pokemon found here:
Common: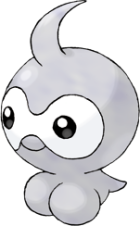 Uncommon:
Rare:
Very Rare:
Kyurem's Crater
A large crater formed by a meteor. It has become a bit of a cave because of the impact and cold temperatures in the area. In this area, the Legendary Kyurem, Protector of Yuki Village, has made its home and awaits others.
Restrictions: Need to have met Reshiram, beaten Snowfall Mountain, and beaten IceDraco Valley. Level 30+
Pokemon:
Shadow Kyurem
Lv. 43
-Glaciate
-Shadow Chill
-Shadow Storm
-Shadow Blast
---------------------------------------------------------------------------------------------------------
Kyurem
Lv. 50
-Glaciate
-Ancientpower
-Dragon Rage
-Slash
Rarety-Type:

[In order]
Common: you can meet Infinity of these per dungeon entry.
Uncommon: you can meet infinity of these per dungeon entry.
Rare: You can meet 1 of these per dungeon entry.
Very Rare: These only appear when a Mod states they appear.
Ultra Rare: These are basically Used for Events, Mod statement required.
Ultra super Rare: These only appear if you activate specific events.
Legendary: There is only 1 of these, Mod Statement required.
Ultra Legendary: Like Roaming pokemon, there is only 1 but dungeon varies.
Boss: There is only one of these, they will join if you defeat them... you may find them by beating the dungeon, first.

Mission Board:
huh? where am I?
I was wandering around, and somehow ended up lost in Birchwood forest, help!
~Caterpie
Reward:


-Taken
Um... HELP!
I was walking around in Thunder Plains, when, suddenly, I was ambushed by tons of wild pokémon. I can't last for much longer like this...
~Squirtle
Reward:

Ugh, where did it go?
This is bad... I lost my only Reviver Seed on Mt. Dragoncoil! I need to find it, or a replacement, now!
~Lampent
Reward:


How did I end up here?
I was wandering around for a while, bored, when, somehow, I ended up in the middle of Frost Volcano! HELP!
~Zorua
Reward:


I need to find my old teammate
I want to start up my old team again, but, I can't find Wheezing... last I checked, he was in Mystic Forest
~Arbok
Reward:

Um... HELP!
I was playing around in the Distant desert, and the local pokémon all started attacking me! HELP!
~Cacnea
Reward:

Where am I?

I was wandering around, and somehow ended up in a plains area, with all kinds of electric types. Now I'm lost, and really need help!
~Gligar
Reward: ???

I think I found a place...

I found a neat new place to explore! I...just kinda need someone to help me do that...
~Bulbasaur
Reward: ???
-taken

Outlaw Board: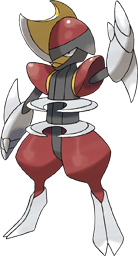 Outlawed pokemon will end up on the wanted board, catching these criminals will result in hefty rewards and great prizes, though it will not be easy.
Wanted:
Wanted: Skitty (Lv. 20)

don't let his cute looks fool you, he's a vile pokémon who's been seen stealing from shops, passers-by, and even children! He hides out on Mt. Dragoncoil.
Reward:


((Free Spot!))

((Nothing to see here!))

Wanted: Mudkip (Lv. 10)
He has conned other pokémon out of millions of poké by selling faulty Orbs, and fake items, he may not seem it, but he is dangerous... he hides out in Foggy Shores.
Reward:


Wanted: Charmander (Lv. 12)
This pokémon's been beating up anyone who passes by him, he even does this in towns! He's also a rotten crook who's stolen thousands of poké from the bank. His hideout is supposedly in cure Plains.
Reward:


Wanted: Dugtrio (lv. 40)

[this criminal has been caught by The Odd Ones Out!]

Main NPC's

Zweilous - The owner(s?) of the local store, heads are competitive with each other.
Cofagrius - The owner of the storage. A bit spooky.
Chandelure - The owner of the bank.
Audino - The kind and helpful Guildmaster.
Archen - The suspicious Guildmasters assistant.
Krokorok - A clever and speedy theif, partners with Rhydon
Rhydon - A strong and dumb theif, partners with Krokorok
Zoroark - Mystery shrouds this theif.
Pop (Frillish) - Ran away from his parents to escape being bad.
Mike - Owner of 'The Fluffy Tail', also, knows about more outlaws than the police ever will
Dragonite - The guildmaster of the guild in Scale City
Garchomp - The guildmaster's assistant, also owns the dojo in Scale City.
Vaporeon - Erion's sister
Darkmeleon - A mysterious charmeleon, however, he seems to be corrupted by...something...
Vulshade - Darkmeleon's sidekick, she seems to be corrupted by the same thing as him, as wel...
?????? - ????????????

App:



Pokemon:<Species>
Name:<Nickname>
Gender:<Male or Female>
Level:<All pokemon start at lv 5, you can start lower if you really must.>
Moves:
-<Empty>
-<Empty>
-<Empty>
-<Empty>
Personality:
Bio:<Word limit 5-1000 words>
Appearance:<Any irregular clothes or features? if not just write "Looks like <pokemon>"
City: <Where are you going to start? See Cities for options.>
Other:

Rules:
-No meta/power/god -gaming.
-No shinys unless you give me a viable reason why.
-No legendaries
-No swearing/NSFW content.
-you can have a Maximum 2 TM moves when you start, but you will start with 0

(Each TM you start with is worth 500

to begin with unless i say otherwise)
-A pokemon must be included in the national dex in pokemon black2 and white2 for it to be viable to be in this RP, no fakemon no hacked/glitch pokemon no digimon [but i wanted agumon...] NO! in idiot terms. "They has to be a real pokemon that you can find in the games." However, while I still don't want people starting off as non-legit, or legendary pokémon, you may make one up, this will, of course, have to pass through two filters, myself, and any mods I have. The pokémon will be tested for OP'dness... you will also have to provide either a GOOD text description, or a pic... you will also have to provide base stats, if you don't know what those are, then don't make up a pokémon.
-No breaking the fourth wall... I've had enough of that, sorry!
Current Pokémon
Team: The Odd Ones Out:
Spruce ((Rp'd by me))(Evo-locked)
Pokemon:Snivy
Name:Spruce
Gender:Male
Level: 32
Moves:
-Wide Slash
-Void Whip
-Leaf Blade
-Giga Drain
Personality: He's always the "Good guy" always doing what he thinks is right...though, he usually ends up failing. He tends to keep to himself...however, he gets a little bitter when his more famous brother is mentioned.
Bio: Ever since the two brothers were hatched, the older one named Vine, and the younger named Spruce, it was clear that Vine was on to do amazing things. Vine was very different, a dark blue color where he's supposed to be green...Vine and Spruce started a team together, team Wildvines...the team was always successful...however, Spruce was always living in Vine's shadow, he never gained EXP when they went into dungeons because Vine, with his unique moveset, would always say "I got this, bro." so Spruce never ended up doing anything, eventually, he wasn't even taken on adventures with Vine anymore and worse, whenever he'd enter town, everyone would always call Spruce "Vine's little brother" while Vine, himself, getting all the fame, was always surrounded by others. Eventually, it got to be too much for Spruce, and he broke off to make his own team...but on that day, his brother disappeared, vanished into thin air!
Appearance: Spruce's appearance will not change through evolution... he is a black and grey Snivy, with grey eyes, he also has a pair of wings that look like Giratina's wings... though, this wasn't always the case, apparently...
City: Allure Town
Other: He will never meet up with his brother in the RP, and the rest of team Wildvines won't help him on any missions.
Erion ((Rp'd by Evanist))

Pokemon: Draconeon
Name: Erion
Gender: Male
Level: 31
Moves:
Secret Power
Dragon Slash
Water Pulse ™
Purity Chain
Personality: Erion is a helpful, but a bit shy. That shyness thought leave after knowing the person more. He does not like to be pushed around, and will use force if pushed too much. He is kind of a free spirit Pokemon that works hard to be better.
Bio: (And yes, I took some time) Erion was born from a mother espeon and a father umbreon. He was the last one to be born in his family and because of that all his brothers and sisters already evolved, some flarion, some joltion (Sorry if not spelled right lol) and some vaporion. Erion stayed as he was for the first couple of months, his parents thought that he needed time to learn a bit. At his first birthday, thought, his parents brought him some evolution stones from the market. They wanted him to evolve to become stronger, but Erion had no idea what to choose. His parents tried to convince him to choose one, but Erion refused. They understood after that and left Erion to think. He still needed more time.
The next day, some of his brothers and sisters tried to convince him, pushed him around and showing up their strength so he would become like them. Erion did not like it and had enough. He would choose his own way without these people.
That night, Erion packed up his stuff and was ready to leave. Then… one of his brothers, the oldest of them, a flarion, say him pack up. He knew he was about to leave. He tried to force him to stay, tried to make him understand, but Erion would not listen. He had enough of being pushed around. He was going to stay like he was and decide later what to do of his life. His brother then blocked the door, but Erion tackled him aside. The sound resonated in the house. He had to go fast. He dashed out of the house, and ran away, towards a new life.
Appearance: Like normal, but has the habitat of having a black, yellow and white scarf around his neck, remembering how it was back then. If he ever would come back, that scarf would give the sign that it was him.
City: Allure Town

Crystal ((Rp'd by either Teh_catface, or me))

Pokemon: Quilava
Name: Crystal
Gender: ♀
Level: 32
Moves:
-Purge
-Judgement
-Corruption
-Flamethrower
Personality: She, while actually strong usually thinks of herself as weak, however, she is unafraid to voice her opinion... when she does so, it's usually while someone else is talking.
Bio: Crystal was hatched to a mother Typhlosion, and a father Arcanine, on that event, she was given a necklace with a red, heart-shaped crystal on the end of it, however, at the age of two, she was kidnapped by a Sandslash, and his minun minion who broke into her little home, and wrecked the place, using Earthquake, and then thunder... It is unknown whether or not her parents survived, but she was taken as some sort of sick prize by the Sandslash, and was forced to fight other pokémon, most of the time exploration teams, and rescue teams... but, also those random pokémon who disagreed with her "father", as well as those he just didn't like... she has been with them for a terrible 16 years, until she was freed by joining The Odd Ones Out, but, has kept the necklace as a reminder of her parents... the only thing she has from her old life. She can occasionally be seen crying when she looks at it.
Appearance: She always wears her Flame Crystal necklace, which may or may not have any special attributes
City: none: Found at Thunder Plains
Other: was an NPC recruit, level is acceptable for a area in which they were found

Team Scooterz:
Breen ((Rp'd by ZombieMagikarp))

Pokemon: Mudkip
Name: Breen
Gender: Male
Level: 27
Moves:
-Tackle
-Mud-Shot
-Water Gun
-Growl

Personality: Breen's an…awkward and talkative fellow. Fairly jumpy and paranoid in some cases. In others, well, a real go-getter, always trying to get people to join in on him on explorations, and always a helpful guy! He's also a knowledgeable guy (geek) when it comes to Legendaries, Pokemon types, moves, and items. And puzzles. Quick to solve puzzles. Lots of them.

Bio: Living in Treasure Town since he was a just a wee little Mudkip. After being part of the Wigglytuff Guild since who-knows-HOW-long, helping out with huge tasks and a frequent sentry he finally decided to head out on his own selling used and old Technical Machines and some of the worst Orbs to raise money for his guild buddies. Over a course of walking and surfing, a rotten storm drives him towards the shores of Allure Town…whatever that place is.

Appearance: Make-shift glasses made from twigs and smashed orbs. As well as an orange and red dot on each arm. Black bandana around his head.
City: Allure Town
Other: Often has underused and UP TM's in his inventory. Practical problem solver.

((and two NPC recruits.))

Team Body and Mind:
Caster ((Rp'd by Chaptrap))
Pokemon: Riolu
Name: Caster, because I'm totally unoriginal.
Gender: Male
Level: 7
Moves:
-Quick Attack
-Endure
-<Empty>
-<Empty>
Personality: Quiet, Curious, Strong, Lax, Thinks a lot, When angry, he gets VERY angry.
Bio:<Word limit 5-1000 words>
Born in the mountains from an Egg, Riolu had to get tough fast. Sensing aura around him but unable to use it, Riolu grew fascinated with the Aura. He knew he had to train to become tougher and harness the aura, so he began with punching rocks. He soon realised he had moves apart from a simple punch. He trained with the local fighting types but he soon realised this was not enough. He began a travel to a proper training place, cresting two mountains and crossing three canyons. He arrived at the town, ready to begin his proper training. Along the way, he found a cave with a large blue crystal. After poking around, he discovered a small Hat just his size.
Appearance:
City: Allure Town
Other: This was my original character.
Cell ((Rp'd by Chaptrap))
Pokemon: Solosis
Name: Cell
Gender: Male
Level: 7
Moves:
-Psywave
- Pyschic TM
-<Empty>
-<Empty>
Personality: Timid, Scared of a lot of things, has an untapped power (The ability to see the far future with Foresight) that activates when he is feeling hopeless.
Bio: Cell was born in land far away, in a colony of Psychic type Pokemon. Much like Allure Town or Scale City, it had a guild, a bank and a shop. When Cell first hatched, he was surrounded by curious looking pokemon and his mother. One particular Pokemon was an Alakazam, he closed his eyes and felt the jelly-like mixture that was his head (NOT LIKE THAT). He then used Foresight and predicted something great. He predicted the Second Coming of
Jesus
the Great Prophet, who could use the move Foresight to see far into the future. The Psychic Pokemon were shocked by this and from then on treated Cell like a God. Cell didn't like this. He didn't want to be special. He wanted to be a normal Solosis. So, one night, he escaped from the Colony and travelled far, through Deserts, Jungles, Caves and even the Sea. He eventually found himself in the Crystal Chasm, to exhausted to go on.
Appearance:
Without the Pokeball.
City: I was wondering if I could start in the middle of a dungeon? Crystal Chasm?
Other: By untapped power, I mean the rare use of Foresight to see the future (And possibly the location of Void Crystals). When he fully evolves, he will have the full power. You guys might be thinking 'OVER POWERED!!!!!!!' but it would take nearly 500 pages to level up to evolve and we still have to discover the evolution place.
Team Shatter Glass:
Glass ((Rp'd by Absol))
Pokemon:Absol
Name: Glass
Gender:Female
Level: 23
Moves:
Perish Song
Zen Headbutt
Faint Attack
Pursuit
Personality: Solitary, and likes to stay alone, but will make some rare exceptions.
Bio: As a young level 1 Absol, Glass began to hone in her disaster sensing, and became the best in her group. But when her powers sensed great danger coming to her group, she panicked. She told the group leader, who just ignored her. Glass knew that something terrible would happen, so she fled the group, leaving them to deal with the disaster. She now lives a solitary life, every so often going into town to buy the basic essentials.
Appearance:
City: Allure Town
Other: Glass seems to be quite honed into her disaster sense, and can picture the disasters months before they even happen.
Ace ((Rp'd by Absol))(can evolve)
Pokemon: Houndor
Name: Ace
Gender:Male
Level: 23
Moves:
Ember
Fire Spin
Fire Fang
Bite
Personality: Secretive, but curious.
Bio: Ace was like all the other Houndours in his pack, that was, until the leader saw something in him, a spark that he didn't like. Ace was shunned by the pack, and called a loser, even by his mother, and the worst part was, Ace didn't know why. It got so bad that Ace ran away. He then decided to join the guild and to join a team.
Appearance: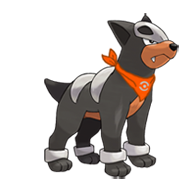 City: Allure Town
Other: Ace doesn't really like other Houndours and Houndooms, but related quite well to other outcasts.
Team Zephyr Skies
Serry ((Rp'd by Lasko))

Pokemon: Murkrow
Name: Serry "Dawn" Sombre
Gender: Female
Level: 7
Moves:
- Peck
- Astonish
- Pursuit
-<Empty>
Personality: Is usually calm. She finds getting pushed around alot a bad thing. She is a problem solver.
Bio: She was a problem solver at home, because her little brother was a troublemaker. One time he did a prank on her that she couldn't take it. She packed her bags. Her parents tried to stop her, but she didn't listen. She took her most prized possession, a feather hat, to remember her home, Dusk Town. She flew away, to Allure, as she heard of a guild there.
Appearance: Has a green feather hat. Other than that, looks like a normal Murkrow.
City: Allure Town.
Other: Serry WILL meet up with Lasko in the RP.

Lasko ((Rp'd by Lasko))

Pokemon: Pidove
Name: Lasko
Gender:Male
Level: 7
Moves:
- Gust
- Aerial Ace ™
- Steel Wing ™
-<Empty>
Personality: Quite quiet and shy at first, but when you get to know him, he's very naive, and thinks he's better than everyone.
Bio: Lasko hated his two strict parents, so he decided to fly away from them. He flew for 20 days straight until he found Allure town. He decided to settle there. He found the guild, and decided to show himself to the world, by joining it. He signed up, and bringing along his two precious belongings, what looks like a fake Choice Scarf, woven by his friend, Minny, a Minccino, and a fake Scope Lens, made by his friend Luxxy, a Shinx.
Appearance: He wears a Fake Choice Scarf and a Fake Scope Lens. The crest on his head look like one of a Tranquill.
Other: Are the moves too OP?

Team Ace Shot
Shellbash ((Rp'd by Zeke))
Pokemon: Dewott
Name: Veste "ShellBash" Tide
Gender: Male
Level: 29
Moves:
-Razor Shell
-Water Gun
-Brine
-Night Slash
Personality: ShellBash is a very confident Pokemon. He might seem to be pure brawn and no brain, but he does have quite a bit of intelligence. He loves training himself, especially so he can learn the move Razor Shell. The one thing he wants most is to find a way to implement it into other, more advanced attacks he'll learn later on. He usually tries a mixture of Night Slash and Brine to figure out the attack. Anyway, he doesn't like being proven wrong, but does know when to concede defeat. He tends to battle until he knows he can't win, or until he wears himself out. He thinks his battles through carefully and tries his best to be technical and accurate within them. He has a knack for puzzles for some reason.
Bio: Veste is a strange Pokemon. He loved to train and lived a normal, healthy life when he was young until one day. That day, he suddenly evolved from an Oshawott to a Dewott. His parents, friends, family, and especially himself were confused by the sudden evolution. They very well knew he wasn't near the appropriate level for it, but he somehow evolved. They tried as much as they could, but there was no answer. However, Veste never minded that he evolved early. That means he had more training capabilities. He started training on his effort to be able to use Razor Shell. He soon came up with the nickname ShellBash and soon started preferring it.
He started to become used to his new form, when suddenly, there were signs that he was going to evolve into a Samurott early as well. He didn't want this and went to a local doctor. The doctor, a Gallade, performed some sort of technique and before he knew it, Veste didn't feel like he was going to evolve anymore. The Gallade told him that he reduced his level slightly and gave him an everstone in case he decided to stay a Dewott. Soon after, Veste heard of a place known as Allure Town. He felt as those that if he went there, he could become better with his techniques and maybe even learn Razor Shell. His family gave him a scarf for protection, silver gloves for more strength and for training, and a necklace for the everstone. He took a few more things with him and set off on a journey to Allure Town. He's still currently walking to said town.
Appearance: ShellBash looks like an usual Dewott, except he wears a long red scarf, a necklace with an everstone attached to it(usually settled on top of the scarf), and silver gloves on his paws. He sometimes wears the scarf around his head as a bandanna.
Pretty much like this except with the things mentioned above.
City: Allure Town
Other: Nothing else I gots to say.
Terra (Rp'd by Zeke)

Pokemon: Mawile
Name: Terra Grestil
Gender: Female
Level: 30
Moves:
-<Metal Burst
-<Ice Fang
-<Faint Attack
-<Vicegrip
Personality: She can be a very calm person, but she can easily lose her temper. And I mean EASILY. She tends to keep somethings secret, but she will reveal them to people she trust. She's very knowledgeable as well.
Bio: She's the daughter of Crater and the niece of Valor, both of who, were great explorers and rescuers during their time. Sometime in his more subtle lifetime, Terra was somehow born. It's unknown if she was adopted or not, but Crater keeps insisting that she's his daughter by blood. She helped in keeping Blitz hidden and cares very deeply for him. She soon met her Aunt Valor and left with Blitz to get him realized with ShellBash, Spruce, and Erion originally.
Appearance: A normal Mawile except she wears a green bandanna on her arm, which was a present from her father, Crater.
City: None. Met in cave in Crystal Chasm.
Other:

Squishy (Rp'd by Zeke)

Pokemon: Tepig
Name: Squishy Plumer
Gender: Male
Level: 27
Moves:
-<Flame Charge
-<Smog
-<Ember
-<Take Down
Personality: He's a very adventurous Tepig. He hates it when he's disappointed when he expects or hears something interesting, but always tries to look on the better side when disappointed. He's very hard to keep down.
Bio: Squishy was raised by a few Pignites before setting out on his own. He soon decided to go out on his own. He tended to get mixed up with some other Pokemon who fought Explorers and Rescue Teams, but he only meant it for fun and adventure. He eventually met ShellBash and the others and joined the team out of the prospect of adventure.
Appearance: Looks like a normal Tepig except with a noticeable light gray spot on his forehead.
City: None. Found at Frost Volcano.
Other:

Free agents/unregistered:
Lunar ((Rp'd by Thunder))

Pokemon: Dratini
Name:Lunar
Gender:Male
Level: 30
Moves:
-Gold Beam
-Outrage
-Dragon tail
-Surf HM
Personality: A bit shy around others. He is intelligent and very quick. Likes Cake. He is less nervous when he knows the person more.
Bio: Not much is known is about his past as he is shy about telling it. Much is to be revealed of Lunar. He was walking through his home than he got attacked by a couple of pokemon. He found himself lying later on the ground and doesn't know how he got there. Now he must adventure around the world...
Appearance:He wears a bright oceany color scarf around his neck.
City: Allure Town
Other: N/A Has about 1520 poke.

Flick ((Rp'd by Rotomguy))
Pokemon: Litwick
Name: Flick
Gender: Male
Level: 19
Moves:
- Ember
- Astonish
- Smog
- Fire Spin
Personality: Very shy, doesn't talk much at all
Bio: Lost all memory after being beat up and being dumped in the forest by a pair of miscreants: Krokorok and Rhydon (can I introduce them later?) , including his parents, Magcargo and Lampent. He knows nothing of his previous past, and has just woken up in the middle of the forest. There are only two things he keeps from his previous life: his shyness and his curiosity of shining magical stones. However, despite his shyness and loss of memory, he is quite clever. But being socially awkward doesn't help. He tries to help as much as possible, but his little body doesn't go well in fights, so he prefers using fire attacks and ghost attacks instead of direct attacks.
Appearance:
http://thechandelure...otoid=128359134
City: Allure Town
Other: Krokorok, Rhydon, Frillish, two Jellicent, Armaldo, Palpitoad and Tympole need to be introduced later.
Jack (Rp'd by TEH_CATFACE)

Pokemon: Eevee.
Name: Jack
Gender:Male
Level: 6
Moves:
-helping hand
-tackle
-thundershock
-<Empty>
Personality:Jack is a sarcastic guy, and has a hard time taking things seriously. He almost seems to block out the horrors of the real world and what's really happening behind a wall of sarcasm and jokes. The only people that have ever really seen past his wall of jokes are old friends in the real world. When you do dig a hole in the wall, Jack is kind, caring, and also vengeful. He seems to switch on a dime, almost like what a small child would do, only he has much more sophisticated language, and he also is far better at hiding his feelings. Because no matter how far you dig, there's always a shadow over Jack's real thoughts. Something you can't see. One other thing about Jack is that back on Earth, he was a HUGE music buff. He's memorized more songs than he can count, but his favorites are all classic rock, the best of the best being Jimi Hendrix.
Bio: Jack, just like the main character in the mystery dungeon games, came from the real world, there, he was practically the same person he is now... Except for the fact that he is no longer a person, but a pokemon. When he first woke, he was in a cave that seemed to go on forever. He could hardly see, so he stumbled through the place, bumping into rocks and stalagmites. He stepped on a few rocks, but one of them seemed to zap him. Unbeknownst to Jack, the stone was a thunderstone that wasn't fully augmented it seemed. It gave him permanent black marks on the edges of his fur, and it also had injected some thundery-powers into him. He felt tired for a moment and got back up, but when he did, his eyes had adjusted to the dark somewhat, and for the first time he noticed that he was walking on all fours... What the hell?! He thought to himself, How am I some sort of dog?! He bit himself just so he would be able to see if he were dreaming... He wasn't. After stumbling some more and almost stepping on several other oddly colored stones, he made his way out onto a beach. At first his eyes hurt, but soon he was off looking for people. While he was getting a drink, he noticed what he was. A... An Eevee?! He was shocked. How could he be a pokemon?! He dove into the pool of water just to wake himself up, but no waking came. Instead, a vaporeon appeared and began shouting at him. The vaporeon eventually threw him out of the pool and squirted some bubbles in his face. After some more walking, he finally found himself at the base of a mountain. He spoke to a giant dragonite, and asked where he was, then he realized how strange everything was. Pokemon ran shops made out of reeds and other materials, and they seemed to have a city run by nothing but pokemon! And plus the fact that the pokemon were talking added a whole lot of weird. The dragonite answered, "You're in Scale City." And walked away.
Appearance:Looks like a normal Eevee with black marks at the edges of his fur.
City: Scale City
Other: Almost wanted to become a charmander, but then I remembered who the most Badass pokemon ever is. That's right, Jolteon for life! Or at least... I will become a jolteon soon enough!

Sparky ((Rp'd by pokefan))

Pokemon: Blitzle
Name: Sparky
Gender: Male
Level: 5
Moves:
- Quick Attack
- Spark
- Shock Wave
-<Empty>
Personality: It seems that Sparky is happy all the time, except in very serious moments, when he takes charge and his personality changes almost entirely. He likes to be around other pokemon, and is very reliable. He is somewhat funny and enjoys a good joke.
Bio: At an early age, Sparky was great at running. he outran all his friends, and as he aged, he came to be known as "the fastest in the world". he participated and won in in numerous races, one where his prize was a small jewel said to be connected to something. he got into a bit of trouble when he got lost and wandered into the Dark Ruins, but luckily his rescue request was responded to quickly. he realized many other pokemon could get in the same type of trouble as he did; that's when he decided he was going to apprentice at Audino's guild.
Appearance: just a normal Blitzle, nothing special
City: Allure town
Other: summery of the major events in the story so far please? I don't feel like reading 226 pages of posts right now.

Bruce ((RP'd by Nightmare))

Pokemon: Houndour
Name: Bruce
Gender: Male
Level: 5
Moves:
-Leer
-Ember
-Howl
-<Empty>
Personality: Detached, cool, though does want to help other pokemon
Bio: His egg hatched out in a dungeon, and he hided for as long as he could. After some time, he tried to fight his way out, without succes. Then, a pokemon rescue team from the Allure Town guild saved him, making him aim to become part of the greatest pokemon rescue team ever. (bit like every small pokemon's dream)
Appearance: sometimes wears shades, but for the other parts of his body he looks like a normal Houndour. (shades do not have any effect on his attacks and stuff, just so you know)
City: Allure Town
Other: i'm not a part of any team yet, someone thinking of letting me join? btw the moves are just all the moves a normal houndour can have on that level. and can i ask what kind of pokemon vulshade is? and if i can't be an houndour, can you recomment another fire pokemon please?

Insurance ((Rp'd by Shiny))

Pokemon:<Spheal>
Name:<Insurance>
Gender:<Male>
Level:<Lv. 25>
Moves:
<Defense Curl>
<Powder Snow>
<Growl>
<Water Gun>
Personality: Insurance is almost bipolar, to be honest. Half the time, he's really upbeat and can make anyone happy. The other half, his mood is very dark and almost mechanical.
Bio:<Insurance grew up alone in a glade in the Frosty Forest. He survived for five years in the wilderness, but eventually life got tougher. The Sneasel gang took over the woods, and if they didn't like you... well, safe to say that nobody would find your corpse. Insurance fled the Frosty Forest that night, and since then has trekked over most of the known world. He settled for a while in the Foggy Shores, but his neighbours wouldn't take him for who he was. Ice-types weren't tolerated by them. Insurance spent almost his whole life as a loner, going from place to place, never accepted for long.
It was snowmelt, and Insurance was getting nervous. He had only escaped from that gang of Burmies because the ice had kept them back. Now that it was gone, it was time for him to move on again. He rolled for several hours along the forest floor until he hit sunlight. Cresting a small hill, he looked down... and saw Snowblanket Town. He knew that this wouldbe his next home, and hoped that he could stay around... for a while.>
Appearance:<Generally looks like a Spheal, but his right tooth is chipped."
City: <Snowblanket Town>


also, yes, these players have started at a level higher than 5... it's a Redux, and they were in the original
Continued
here
Last edited by
Snivy
: Dec 15, 2012
Nothing to see here, move along.