Absol
Stuck at Home
Join Date:

10/28/2011

Posts:

441

Location:

Unova [Australia]

Minecraft:

Wildsilver

Xbox:

Glass The Absol

Member Details
CUTE KITTEN ARMY, ATTAAAAAAAAAAAAAAAACK!!!!!!!!!!!!!!!!!!!!!!!!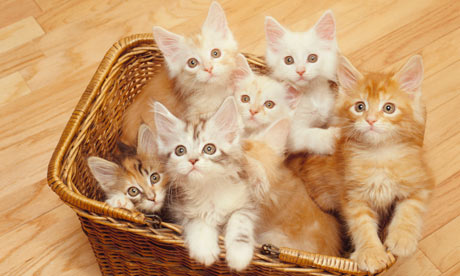 The kittens attack for 700,000 damage against Zakhep!
Kitten army stats:
100,000,000,000/100,000,000,000 hp
200,000/200,000 defense
Adorableness: 100% adorable
Attack: 100,000 every normal attack. Leaves opponent at 100,000 or 1 if super effective.
Weakness: dogs
Last edited by
Absol
: Jan 3, 2012
"Breakable, unbreakable, shakable, unshakable
When I found you, it shook me
In this shook-up, twisted world, I'm gradually growing transparent and vanishing
Don't look for me; don't look at me
I don't wish to hurt you in a world of someone else's imaging
Remember who I am, my full, vivid self
Entangled in the loneliness that fans out endlessly, stung by the memory of smiling so innocently,
I can't move, I can't move, I can't move, I can't move, I can't move, I can't move!
Unravelling the world!"