Twisted_Firestarter
Tree Puncher
Join Date:

9/17/2011

Posts:

14

Member Details
Ok, maybe I exaggerated it a bit... it may not generate an island but it's still tropical... and a jungle... and comes with beaches, coves, lagoons, lakes and a lava bath!*
Also, there's nothing stoping you from mcediting out the connecting desert to make it a true island *wink* *wink* xP
Seed: 827739931554892034
x: 173
z: 7
Pics for clicks:
A random apple I saw on top of a tree canopy when i was flying around the island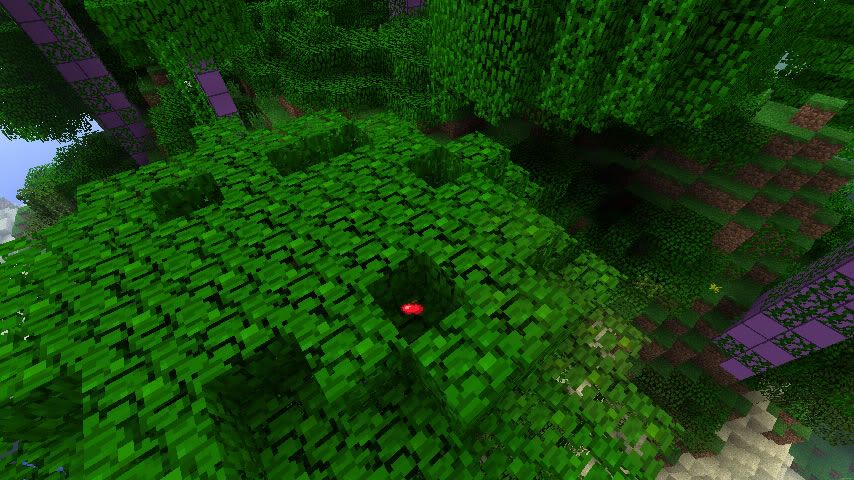 *Ahem* Excuse the random purple trees, I took this screenshot right before I realised i still had the texture pack from Ant Farm survival loaded.
The main beach on this baby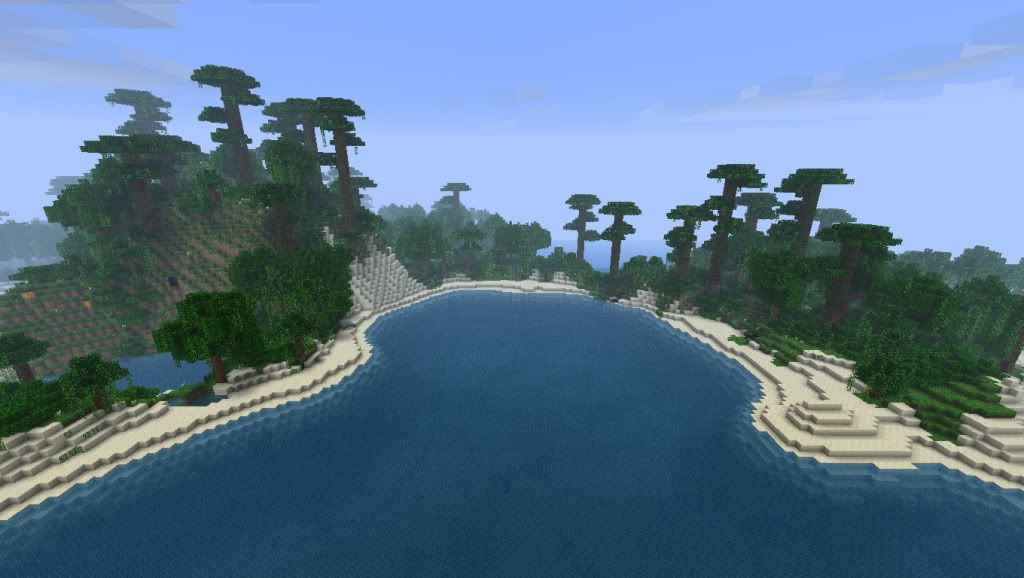 Pumpkin Patch Lagoon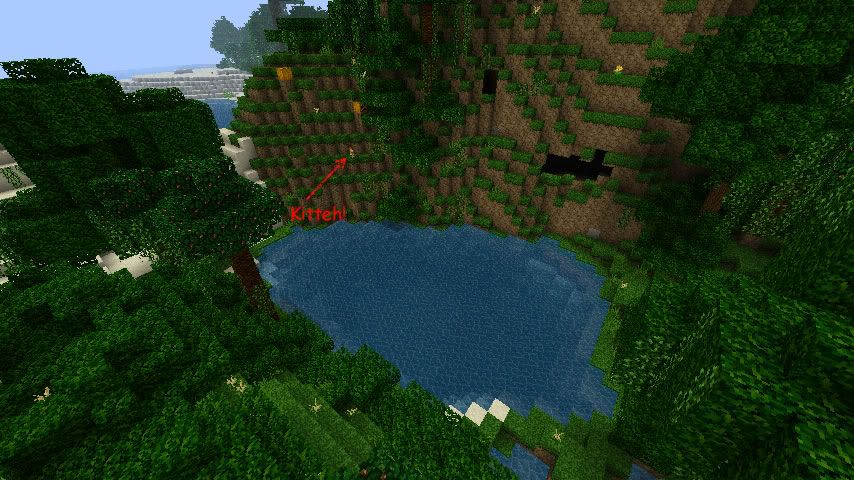 (yeah I know what you're thinking, what Pumpkin patch?) I call it pumpkin patch lagoon because of the two pumpkins growing there.
Yes.
Two.
Arrrr matey this be Pirate Cove, legend speaks of a buried treasure. Dare ye try yer luck?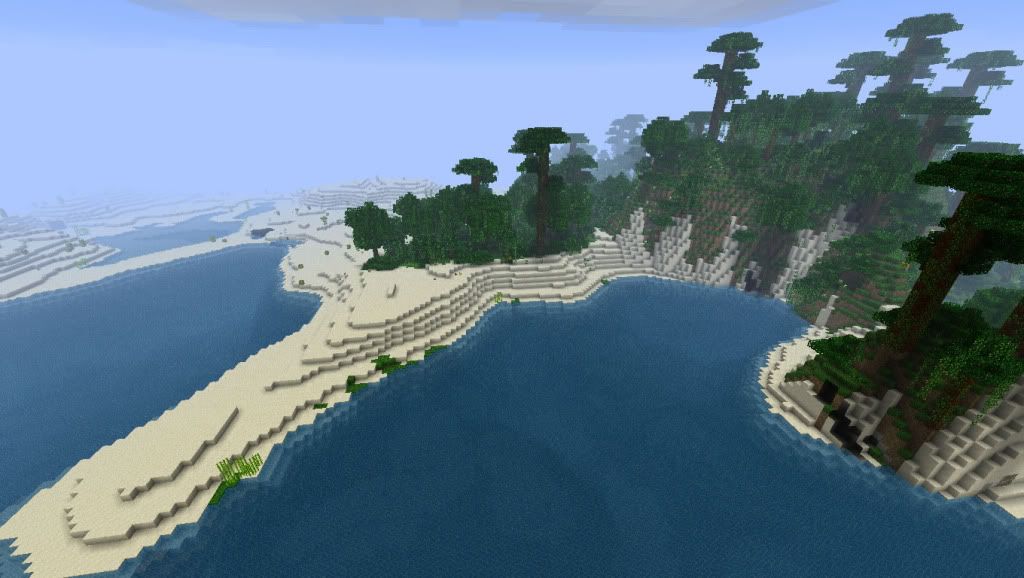 Lake with lava bath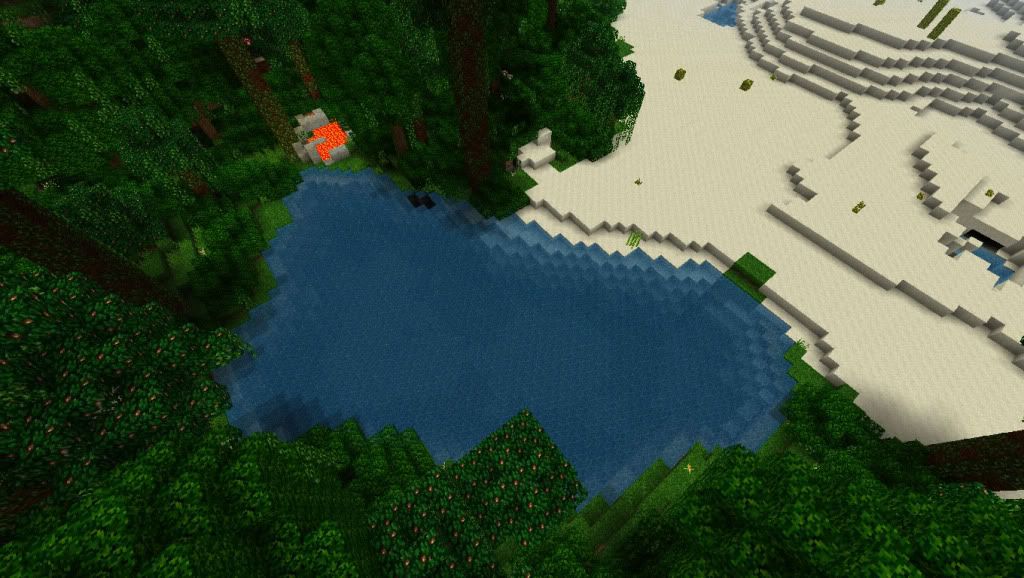 Any Tiki island resort wouldn't be complete without one of these.
Ugly Rear
*sigh* for every unbelievably awesome chunk of minecraft, there is an ugly ***** ** ****
[email protected]
% * ****
generated somewhere else... this time it just happened to generate right in the... well you know.
Second Beach
Aerial View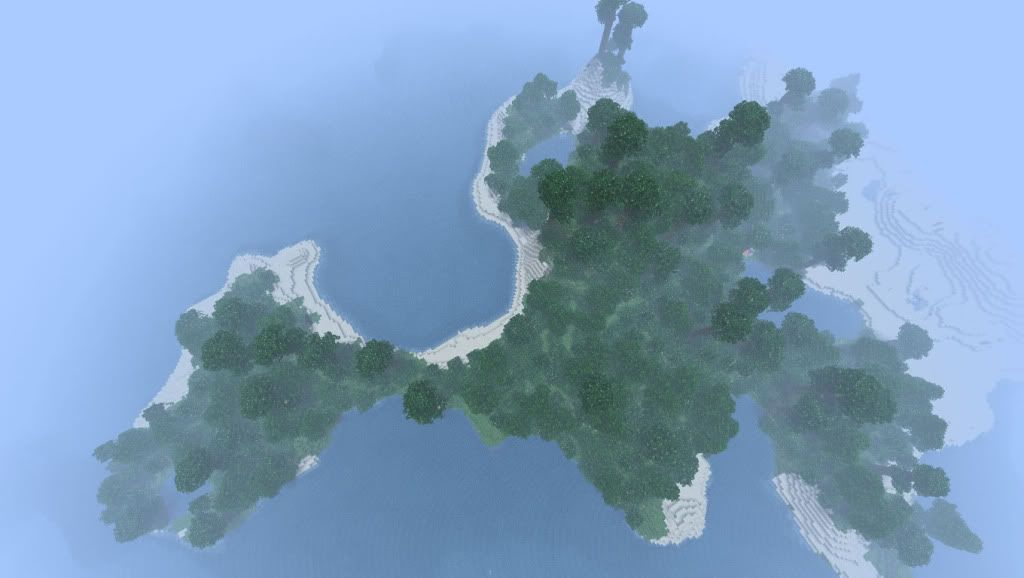 (I turned the clouds off with SPC for this one)
Sunset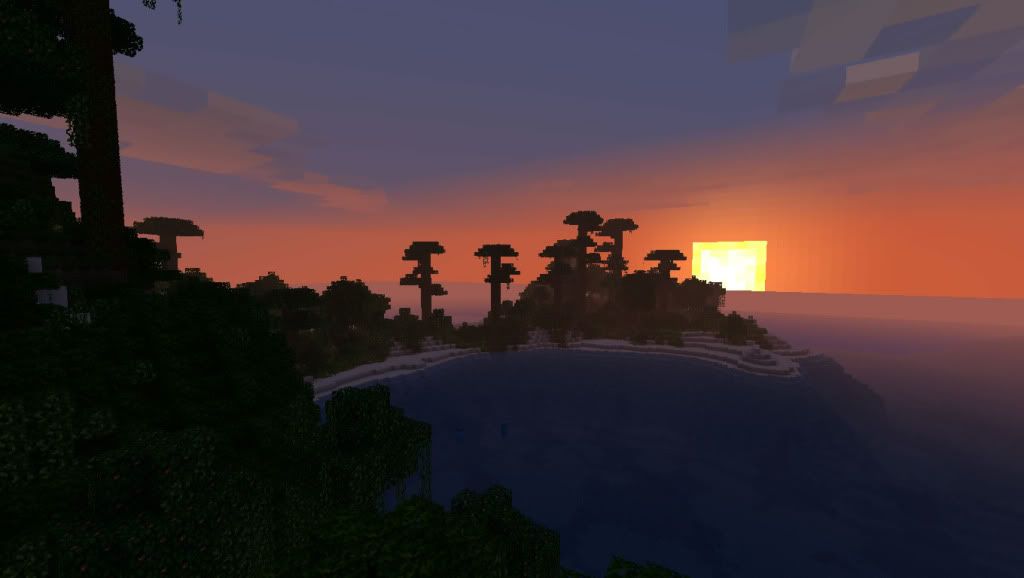 Of course with any island paradise, we need the sunset shot... for postcards of course
Also, travelling north west from the "island" (forward from the "main beach") for a while lands you in an area where a continent seems to be generating. On the shore of this continent is a lake with unusually deep waters...
Make of it what you will. I call it an underwater crater.
Coordinates:
x:-149
z: -197
It ain't a conventional crater submerged underwater, it's acutally just a relatively deep patch of water... um...yeah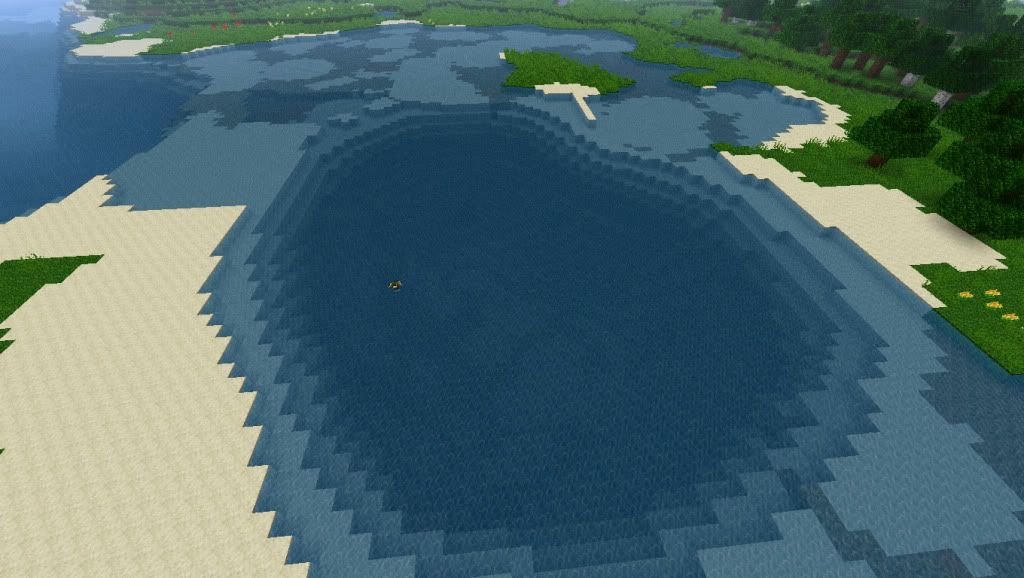 Well i thought it was interesting! >_>
Also for the explorers out there, connected to the "jungle island paradise" is a desert with an unusally large amount of water in it (yes, i know thats how minecraft rolls). At the end of the desert you'll find a small village which is situated where the desert borders a taiga and normal forest biome.
*
volcano not included
=(