TacosLLC
Gold Miner
Location:

Join Date:

11/6/2011

Posts:

340

Member Details
So I have noticed that some items in the Pirate English Language Pack dont actually match with the items themselves. So I wanted to start up a project (because I cant draw for sh*t) so there can be some items actually making sense. Hell you dont even have to make the whole texture (as in items/terrain) I'll put it in myself. I'll just leave a little list of items and you can give me the files so I can put it in the texture packs file.
What I am looking for are textures that work in 12w01a (NO HD Sorry) and blend in with the original textures (because not EVERYTHING needs to be changed).
so in short:
I cant draw, pirate english translations dont make sense,you make textures, I conjure texture pack, EVERYONE IS PIRATE!
So the list of items I think need to be changed and their translations:
Snow (Tile and Block) - Slush
Glass Pane - Porthole
TNT - Powder Keg
Dispenser - Cannon
Furnace - Oven
Note Block - Hornpipe
Jukebox - Barrel Organ
Ladder - Riggin'
Button - Knob
Flint and Steel - Heat rock (Not sure)
All Swords - _____ Cutlass
Mushroom Soup - Oosh
Leather Armor (Except for Shoes) - Bandana, Jacket, Breeches
Bucket - Pail (As in ADD A HANDLE)
Paper - Parchment
Book - Papers
Egg - Cackle Fruit (wut?)
Compass - Sextant
Cake - Duff
Bed - Mat
Cookie - Biscuit
Shears - Scissors
Gold Nugget - Gold Doubloon
Fermented Spider Eye - ROTTEN Spider Eyeball
Gunpowder - Black Powder (Shade it black I guess)
Bread - Hardtack
And as for mobs, if you so wish, just give 'em pirate stuff...
Ok so far we have textures for:
Buckets
Book
Fermented Spider Eye
Shears
Cookies
Gold Nuggets
Obsidian
Note Block
Jukebox
TNT
Enchanting Table (Like Obsidian XP)
Glass Pane
Glass
Pack Img
I'll put up a Texture Pack and update it as textures come about.
VERSION 1: http://www.mediafire.com/?uhv3d596k258lrc
Version 1.1:
http://www.mediafire.com/?kjy512y9ojy967g
Random-**** Pictures!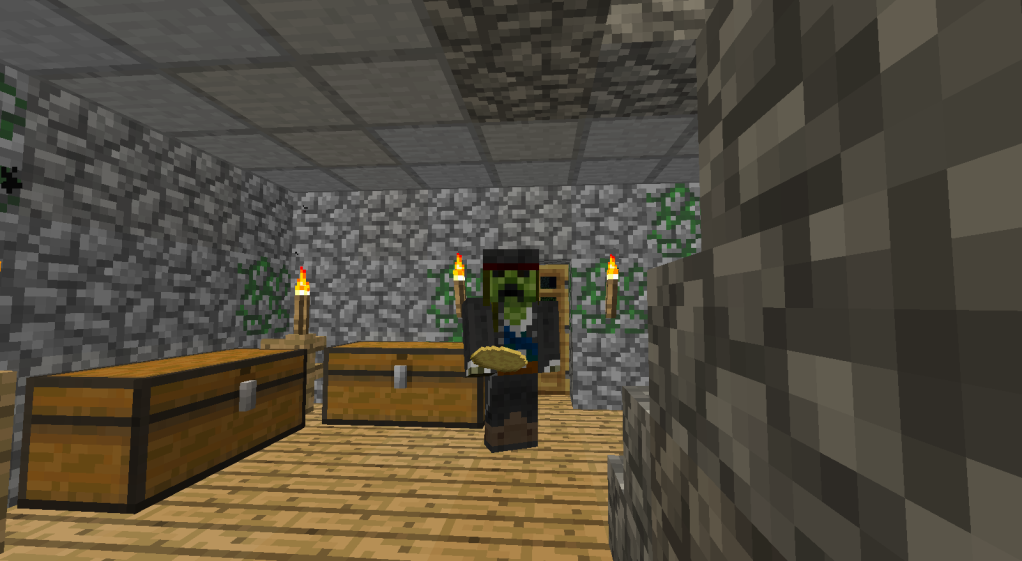 Creep Sparrow Loves Biscuits!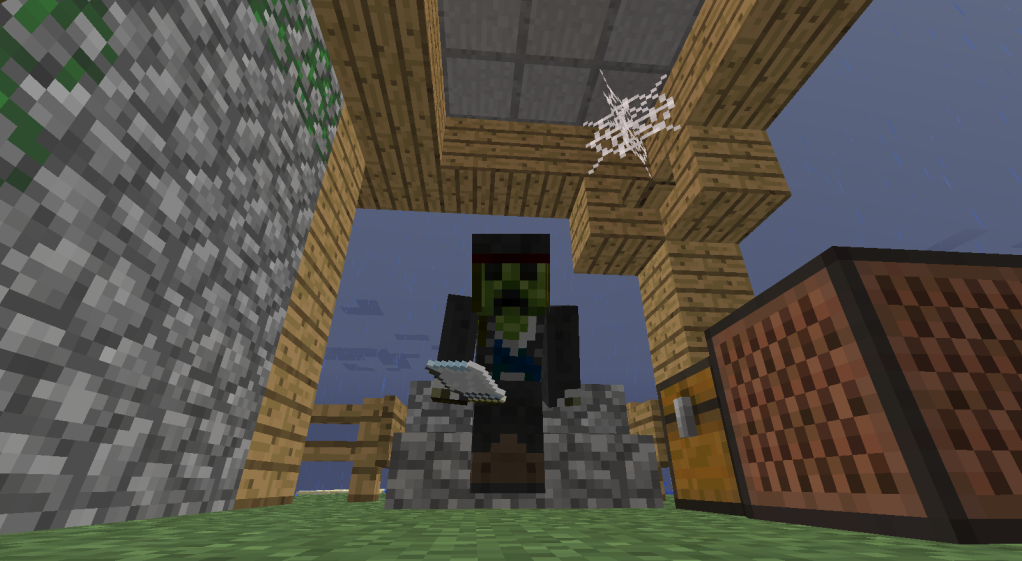 Creep Sparrow reading the Papers
What is done as of v1
CONTRIBUTERS! Note: As of now, if you contribute a sufficient amount of work, you will get rep from me. And a few diamonds.

platefish - 6 items