Alien_Drew
Out of the Water
Location:

Portland, OR

Join Date:

7/22/2014

Posts:

7

Location:

Portland, OR

Minecraft:

Alien_Drew

Xbox:

ALI3NDR3W

Discord:

AlienDrew#8904

PMC:

AlienDrew

Member Details
I know I see this question asked a lot, either on here, on the official Minecraft discord, or other Minecraft centric places. "Where can I get the default resource pack?" (especially with the new texture update that happened recently).Well, you may have learned how to do it manually, or got fed up trying to do it since it could of been too complicated for you.

Complicated or not, this program is aimed at making the process easier when you need a new resource/texture pack created from the Minecraft default textures. Currently you can choose any version of the game you'd like (as long as it is a release and you downloaded it). All you need to do when you start the script is go through some prompts (depending on if you have 7-Zip installed), and then enter the Minecraft version. E.g. "1.14.1" (without quotes) would allow you to create a resource pack called "MC1.14.1.zip" where you ran the script from.

I've ran some tests and the script should be working on Windows, Mac, & Linux. Windows obviously will use the .BAT file, while Mac and Linux will use the .SH file. In fact they are named "MCextractWin.bat" for Windows, and "MCextractNix.sh" for Mac and Linux ('Nix' because it's pretty easy to get almost full *nix support).
Screenshots Windows: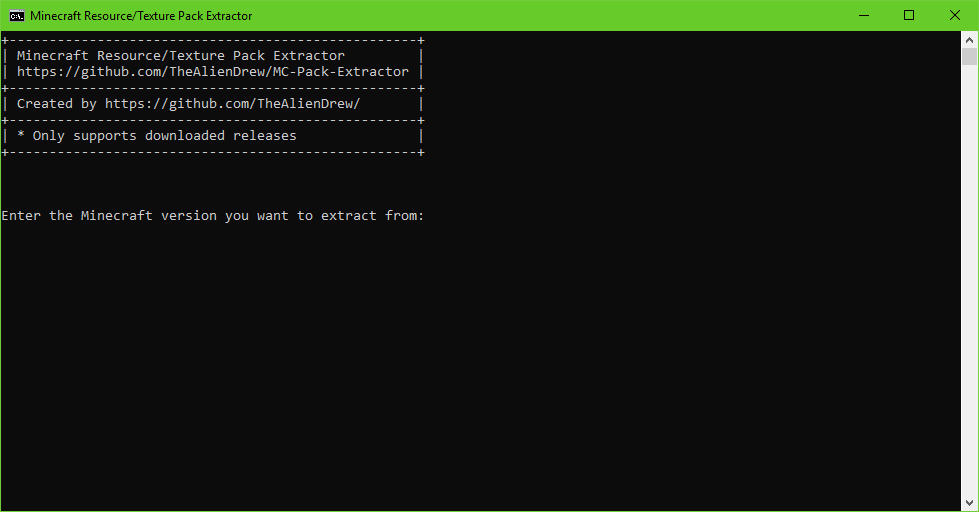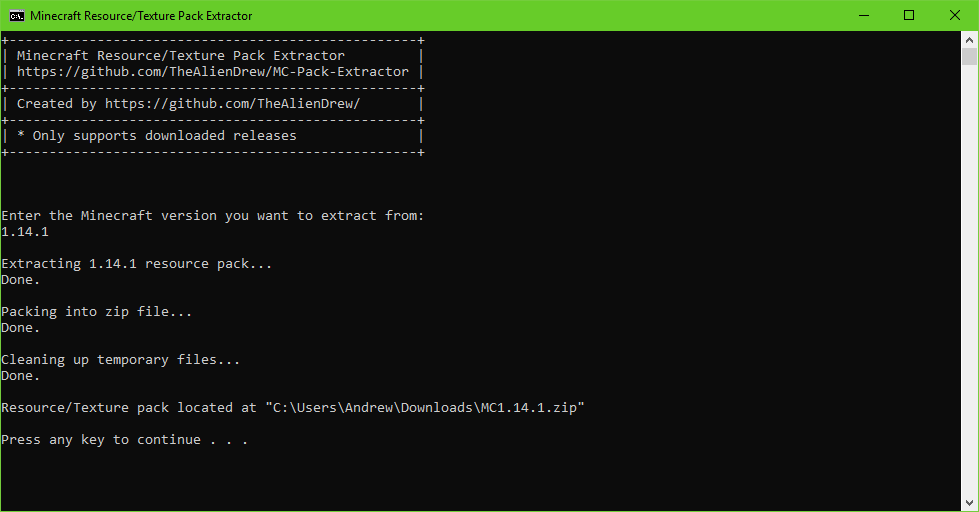 Screenshots Linux (via WSL):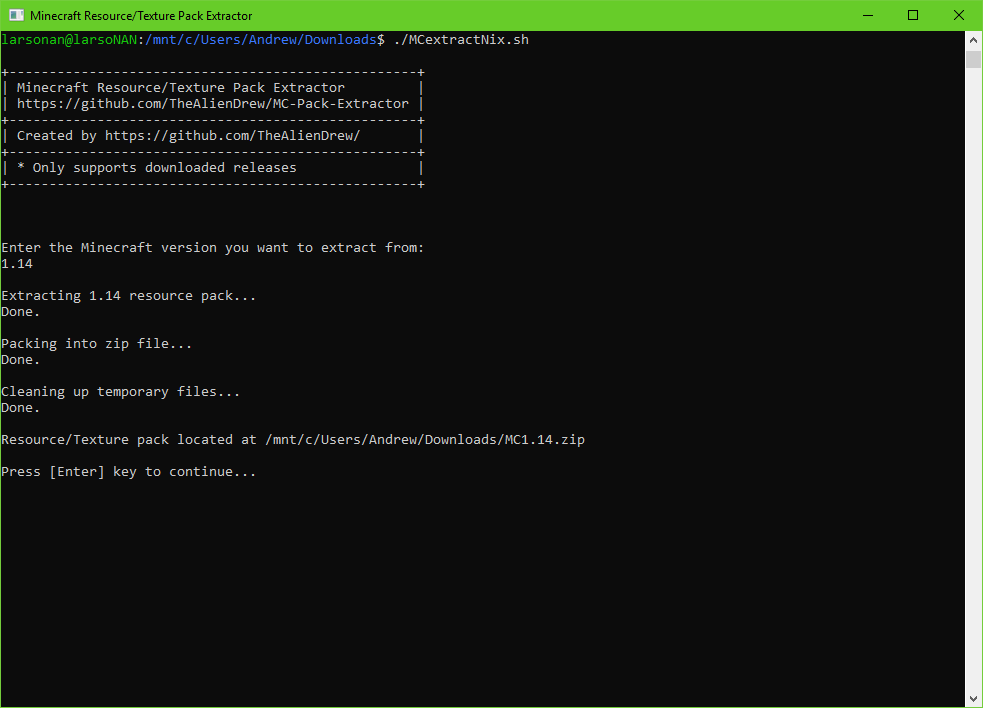 Screenshots Example Extraction: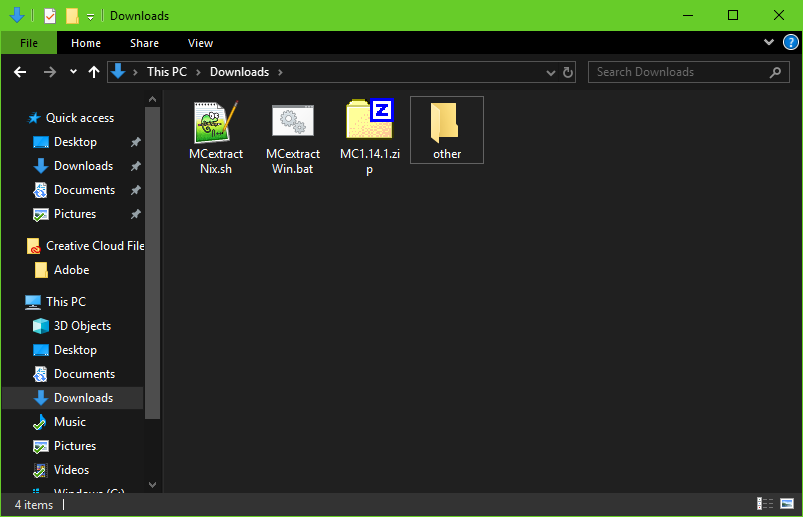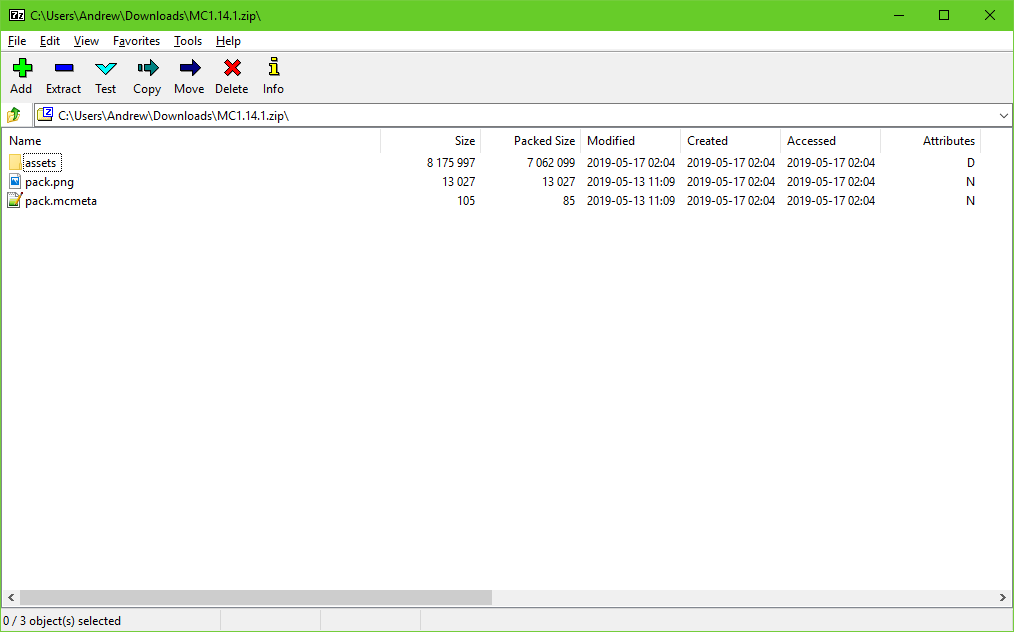 GitHub Project (updated Downloads here):
Support me by clicking the AdFly link or not if you just want fast access to the github.