MCFUser9145166
Glowstone Miner
Join Date:

7/6/2012

Posts:

3,360

Member Details
I love resource packs. Ever since the day I bought Minecraft I have been changing the graphics of the default game to get new and interesting looks for my builds. I love realistic packs, I love artistic packs, I love cartoony packs, all packs in general. There is however one type of pack I dislike, and I know I am not alone in this.
They go by many names, but the most common name is "Bucket Fill" after the tool that is used to create such a pack. These packs are effortless, horrible to look at, a waste of space, large in number, and should be banned.
The expression "As boring as watching paint dry" means staring at one colour for long periods of time, and as the expression states... it is quite boring. That is what a bucket fill does, make you stare at a single colour (or if you are lucky three) with no shading or depth. Just flatness until you come to your senses and turn the pack off. Not to mention, they are all spam.
I am going to post a few pictures to illustrate my point, take a long look at them: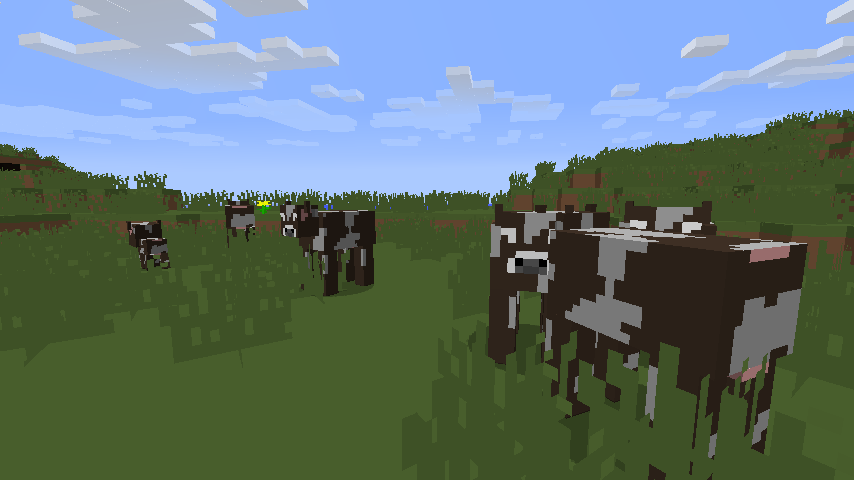 Each of those images are from a different bucketfill pack . Save for very slight deviation, they are all exactly the same. They use the same default palette, same shading (or lack their off), and they all lack quality. Pay very close attention to the dirt blocks on the latter few packs as there is no difference.
If you see one of these packs, you have seen them all so why do we keep allowing them on these forums? Planet Minecraft recently put in a rule (although not enforced well) to ban these packs, and that is a step in the right direction and we should do the same. No one wants to use these packs and there are no excuses for them. There are plenty guides on these forums to teach people how to texture and if someone is not willing to put the time and effort into learning I fear how much time and effort they would put into making their pack.
Edit: At the very least we should do as Goodlyay suggested and require moderator approval before a topic is posted.