samanoskeake
Coal Miner
Location:

Bum****, Kansas

Join Date:

6/29/2010

Posts:

155

Minecraft:

samanoskeake

Member Details
This is my first skin pack, and I decided to redo what Notch did for the 'default'. My new default is what I feel it should look like. Originally, I made this for myself and my friends, based on what we all wanted, but they suggested I post it on the forums here to see if you people like it. So, here it is.
I put this up here in June almost two years ago (holy **** what), and after quite a break, I've started updating it again! It's really leisurely, and it's something I love to do. So keep checking back!
(I'm overhauling the entire pack, so bear with me!)
Terrain:
Items: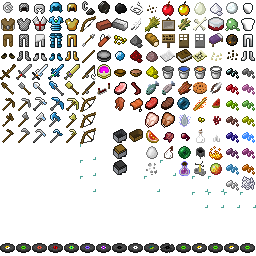 (I haven't finished chainmail or gold armor yet.)
Installation directions:
Download the .zip file, and drag it into the texturepacks folder.
(Located in C:\Users\~username~\AppData\Roaming\.minecraft\)
You've successfully installed my texture pack! Yay!
Download links:
No-nonsense Download
Wanna' support me?
Adf.ly download
HOLY CRAP THIS IS UP TO DATE!
Planned changes:
Finish gold/chainmail armor
Redo the Nether stuff
Screenshots: