Thylaco
Stone Miner
Join Date:

4/10/2012

Posts:

89

Minecraft:

Killer_Thylaco

Member Details
This is a list of the content that was planned for the pack. Don't know the mod, you can get it
here
.
Models
Carboniferous
Late
Meganeura (by Curly_WurlyJA)
Permian
Early
Dimetrodon (by ExDragonith)
Late
Inostancevia (by PrimevalRaptor)
Triassic
Middle
Arizonasaurus (by Thylaco)

Cyamodus (by Thylaco)

Muddy skin (by Exacat)
Cynognathus (by Thylaco)
Late
Coelophysis (by thekarrybird)

Henodus (by thekarrybird)
Jurassic
Early
Cryolophosaurus (by Baku_the_Enderman)

Dimorphodon (by Thylaco)

Icthyosaurus (by ExDragonith)

Scelidosaurus (by thekarrybird)
Late
Allosaurus (by Baku_the_Enderman)

Archeopteryx (by thekarrybird)

Now the real Archeopteryx

Camarasaurus (by tyranno66)

Ceratosaurus (by xXJurassXx)

Compsognathus (by ExDragonith)

Liopleurodon (by Baku_the_Enderman)

Ornitholestes (by Curly_WurlyJA)
Cretaceous
Early
Baryonyx (by thekarrybird)

Koolasuchus (by Thylaco)

Leaellynasaura (by Baku_the_Enderman)

Microraptor (by Dilophoraptor)

Sauropelta (by Thylaco)

Spinosaurus (by ExDragonith)
Late
Ankylosaurus (by ExDragonith)

Argentinosaurus (by Dilophoraptor)

Carnotaurus (by ExDragonith)

Euoplocephalus (by Tyranno66)

Nyctosaurus (by thekarrybird)

Ornithomimus (by ExDragonith)

Pachycephalosaurus (by ExDragonith)

Quetzalcoatylus (by thekarrybird)

Saurolophus (by Terramort)

Troodon (by thekarrybird)

Xiphactinus (by Thylaco)
Palaeogene
Gastornis (by ExDragonith)
Quarternary
Latimeria (by ExDragonith)

Raphus (by ExDragonith)
Model Stats
39 models total
Time
3 Paleozoic
33 Mesozoic
3 Cenozoic
Diet
28 carnivores
6 Piscivores (Cyamodus(molluscs), Henodus(shellfish), Icthyosaurus, Baryonyx, Xiphactinus, Latimeria)
3 Insectivores (Dimorphodon, Archeopteryx, Microraptor)
19 Other
1 Omnivore (Ornithomimus)
10 herbivores
1 frugivore (Raphus)
9 other
Indigenous Biome
(not sure what biomes will be in the dimension, so just these for now. Most of these are also guesses. Also don't think of the biome being a clear boundary, animals can go where they want, especially the ones that can fly.)
Swamp
Meganeura
Dimetrodon
Allosaurus?
Camarasaurus?
Ceratosaurus?
Ornitholestes?
Spinosaurus
Carnotaurus
Floodplains
Inostrancevia
Arizonasaurus
Cynognathus
Coelophysis
Scelidosaurus
Allosaurus
Camarasaurus
Ceratosaurus
Ornitholestes
Baryonyx (Wealden Lake)
Sauropelta
Ankylosaurus
Euoplocephalus
Ornithomimus
Pachycephalosaurus
Quetzalcoatlus
Saurolophus
Troodon
Coastal
Cyamodus
Nyctosaurus
Fresh Water (kind of)
Henodus
Temperate forest
Cryolophosaurus
Dimorphodon
Koolasuchus (at intersection with river biome?)
Leaellynasaura
Ocean
Icthyosaurus
Liopleurodon
Xiphactinus
Latimeria
Dry Island Forest
Archeopteryx
Compsognathus
Tropical Forest
Microraptor?
Gastornis
Raphus (Island)
Desert
Argentinosaurus?
Structures
Temples
Dimorphodon Temple
(by tyranno66)
Complete with sacrificial altar
The Temple of Quetzalcoatylus
(by tyranno66)
Day
Night
Villages
Abandoned Desert Village (by AFreakingLemon)
Viking Village (by tyranno66)
Tombs
Portal grave (by tyranno66)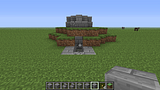 Stone Henge (by xXJurassXx)
It's even got a copyright!
Other
Volcano (by AFreakingLemon)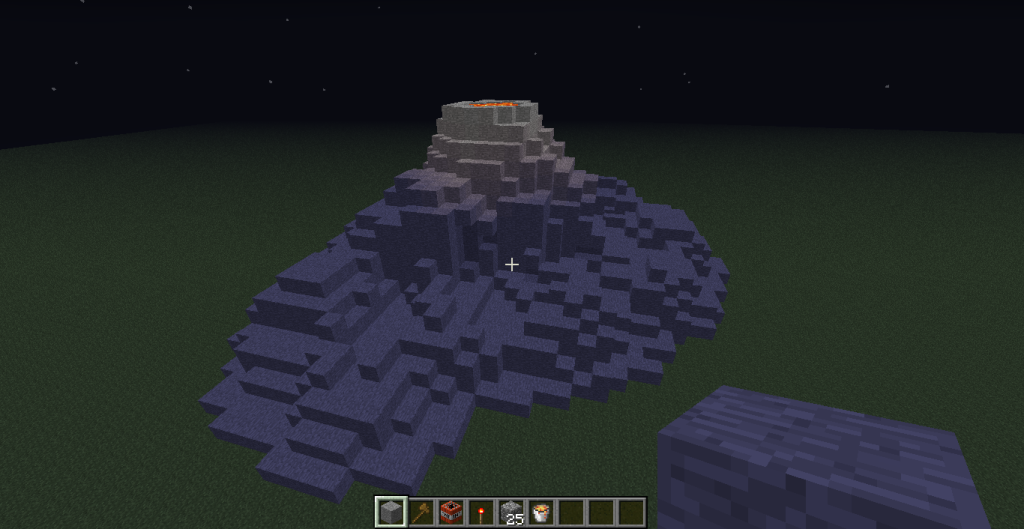 Items
Eggs (obviously a guaranteed inclusion)
EXDragonith's eggs
Thylaco's eggs
Baku_the_Enderman's eggs
Atlantean Technology parts (by Thylaco)

These function near identically to relic scraps, except for Atlantean technology, being used as "instructions"to mend the technology in the Archeology workbench and when analysed has a chance of yielding a specific historical record. They also have a chance of being a drop from fossil blocks.
Historical records (by Thylaco)

These are obtained from analysing Atlantean Technology parts. They contain the history of Atlantis, but since you cannot read them, you need a translator to translate them into images.
Swimming Goggles (by Thylaco)

How would you get to Atlantis if you could not see it? Wearing these gets rid of under water fog.
Air Tank (by Thylaco)
As you could probably guess, this extends the amount of time you have underwater, the problem is that, being full of air, it keeps you afloat. (no flaws in that logic
) this effect does not effect a Plesiosaur rider
Weight belt (by Thylaco)

This counters the buoyancy effect of the air tank, but wearing this will prevent you from flying on a Pteranodon.(This is the closest to pants I will go, any closer and I will not wear it.)
Flippers (by Thylaco)

These help you move faster in the water, but slower on land when worn.
Mini laser weapon (by Thylaco)

Small but deadly, this weapon can be found broken in an Atlantic city and repaired on the archeology workbench
Blocks
Cave Paintings (by Thylaco)

Functionally identical to paintings and stoneboards, like stoneboards you will have to determine what they mean.
Translator (by Thylaco)

Produces an holographic projection relating to the Historical record inserted, these are red stone powered and often found in Atlantean cities, however in the present they are broken and need to be mended at an archeology workbench, using Atlantean Technology parts instead of relic scraps as "instructions".
Atlantean Brick (by Thylaco)

Functionally identical to brick, though aesthetically differing with a fish scale pattern of mostly blues and greens, it has no crafting recipe yet, but requires a stone pickaxe to mine (like iron blocks) and is only found as part of or near an Atlantic city. In the present they are cracked, but 10 000 years ago were smooth
Ideas
AFreakingLemon

PARASAUROLOPHUS!
More secrets
More Prophecies/Ancient History
Detailed Temples
Keep Tyrannosaurus the toughest (Spinosaurus is the Mesozoic Brown Bear, but even Brown Bears can be preyed upon by Siberian Tigers)
Dimension Ideas?
Specific Time machine parts to find, to go to other times (one time necessary only)
Complete your destiny (kill a Tyrannosaurus in ancient Egyptian times, check. Get a tan, check. Defeat Anu)

Thylaco

Rare, abandoned, underwater cities, they were populated and above water during the last Ice Age.
More uses for bones (can't really think of any right now, they just seem necessary)
Pterosaur worshipping temples?
Poetendo
More Nether stuff/structures (Welcome to the nether. Enjoy your stay
in this luxurious hotel
)
More subspecies (when born in a certain biome they have a certain skin)
More Ice age animals (yes to megafauna! *cough*
Meiolania
*cough*)
More Ancient armor (a nice chest plate and boots. No pants, we don't wear pants here.)
More ancient sea ports (there are just too few in the game)
seanxwarp

Utahraptor, Titanoboa, Titanosaurus? (I think maybe another similar animal, like Opisthocoelicaudia or Saltasaurus would be best)
Dinosaur transportation Crate (when cloning dinosaurs isn't realistic enough, we go back in time to get them)
Encyclopedia of The Fossil/Archeology content pack's contents
MohawkyMagoo
Proper Spawn eggs (spawning adult animals instantly is definitely useful)
More Pterosaurs! Maybe more birds.
Flocking & Herding behaviours (you bunch of sheep
)
More sounds!
More ancient sea life!
77Defender

Bone Armour!
Ldr_chicken88
Raiding ancient fridges for dinosaur eggs (it's the only way I could see it working
)
Drake071

Tar pits (find cool stuff when drained)
Colosseum structure (decorate appropriately with blood/redstone)
Higino2
Elasmotherium
, (an elephant relative)
Archelon
, (hmm, four turtle-like species, that would be nice
)
Megatherium
,
(a giant ground sloth)
Anomalocaris, (
an onychophoran or velvet worm relative, though it does look a bit shrimp like, from the Cambrian)
Gigantophis
, (a giant snake)
Stupendemys,
(another turtle, but more recent)
Megaloceros,
(the irish elk, though I prefer the small insular
Candiacervus
)
Pelorovis,
(a type of cattle)
Synthetoceras,
(a type of even toed ungulate, similar to a gazelle, though not really, it also has funky horns
)
Archaeoceratops,
(a primitive ceratopsian, though I like
Psittacosaurus
more)
Metridiochoerus
(a giant warthog, kind of) &
Tanystropheus
(a primitive long necked archosaur)
Adenlee

Prehistoric sharks such as Megalodon
The originally planned contributors... (in order of time of first contribution, though I might be completely wrong.)
ExDragonith (modeling)
Curly_WurlyJA (modeling)
thekarrybird (modeling)
Thylaco (modeling + ideas)
Baku_the_Enderman (modeling)
Terramort (modeling)
Dilophoraptor (modeling)
PrimevalRaptor (modeling)
tyranno66 (modeling + structures)
foreverblu (coding)
Ldr_chicken88 (paelontological advice + ideas)
AFreakingLemon (ideas + structures)
Poetendo (ideas)
xXJurassXx (structures + models)
seanxwarp (ideas)
MohawkyMagoo (ideas)
77Defender (ideas)
Drake071 (ideas)
jojo1250 (coding)
Higino2 (ideas)
Adenlee (ideas)
This content pack will never be made.
The original mod is doing quite well with a fan based version,
here
.
Last edited by
Thylaco
: Mar 28, 2013