xRavenx
Carpenter
Join Date:

10/30/2011

Posts:

46

Minecraft:

Ravenlax23

Member Details
SUPERIOR CRAFT
Time to add some SPUNK into your game!
Notices
SuperiorCraft Requires the lastest version of
Modloader
About
SuperiorCraft adds new Tool's and items to make the game mroe enjoyable. I have added 5 new tool sets, 3 new ores and I plan to keep adding. I focus more on Work then I do minecraft, let that be known. I have spent roughly 20 hours on this Mod and I hope you enjoy it :smile.gif:!
Installation
You will need WinRar or 7-zip
1.Get a clean Version of the Bin
2.Open up Minecraft.Jar with 7-zip or WinRar
3.Delete META-INF
4.Open up ModLoader with 7-Zip or WinRar
5.Copy everything in Modloader into Minecraft.jar
6.Open Up SuperiorCraft with 7-Zip or WinRar
7.Copy everthing in SuperiorCraft into Minecraft.jar
8.Start Minecraft and enjoy the Mod!

SuperiorCraft.zip DOES NOT go into the "Mods" folder!

Info and Pics of the mod!-
Info
Ruby
Ruby has about 500 more uses than Diamond. The tools are slightly faster than Diamond It can be Obtained From Ruby Ore. Rubies can make a full set of tools.
Dark Ruby
Dark Ruby Tools have 3500 more uses than Diamonds and are the same speed of Rubies. To make 1 Dark Ruby you need to smelting down Ruby Ore.
The only problem is that Ruby Ore isn't droped when its mined! So how do you get Ruby Ore?
You need to Craft it!
To craft Ruby Ore you will need-
8 Stone
1 Ruby
Sapphire
Sapphire Tool's have 500 less uses than daimond but are faster. It can be obtained by Mining Sapphire ore.
Cursed Sapphire
Cursed Sapphire tools have the same amount of uses as Diamond and are faster than
GOLD
.
To craft them first you have to craft Cursed Gems. For that you need to smelt Cursed Rocks and you Get Cursed Gems. To get Cursed Rocks you mine Cursed Stone (Alot of "Curse")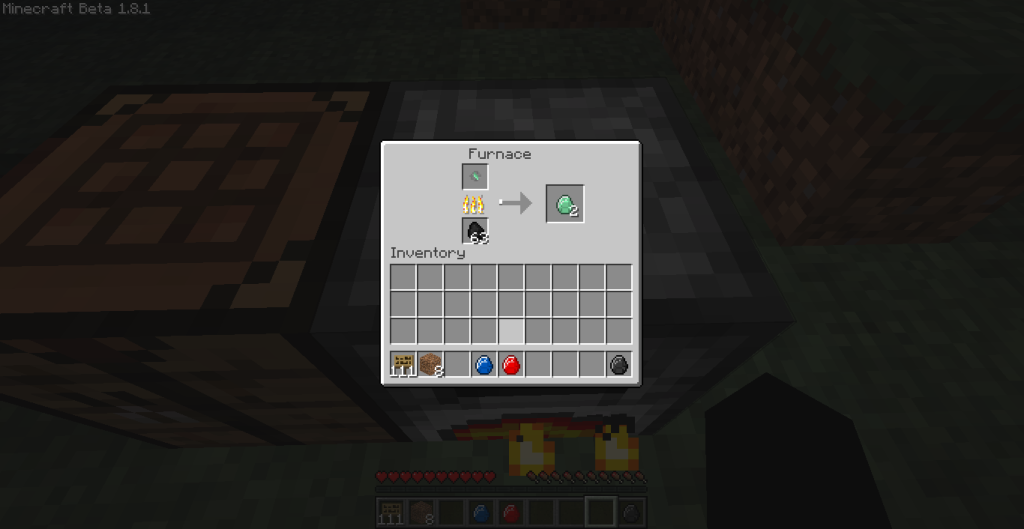 Then after you craft your Cursed Gems You can make your Cursed Sapphires. You will need-
2 Cursed Gems
1 Sapphire
And you arrange them like this-
Onyx
You may say overkill? Well maybe! Onyx has 10000 uses! Thats about 7x more than Diamond! And it mines 2x faster than gold! To craft this you will need
1 Diamond
8 Obsidian
*Note*
The crafting recipe may change so it will be harder to get :wink.gif:
Picture Of Ores
Just a picture of the Ores and what it drops :smile.gif:
All of the Ores should be more rare than diamond! If not just tell me and I will see whats up!
The Cursed Stone produces light so it is not a bug!
Download
The Download is in 1.8.1 and 1.8.1 only! I will not make pre-release version or 1.7.3!
Download-
Download 1.8.1
Mediafire
Mirror-
No mirror as of now but I will get one shortly :smile.gif: (planetminecraft mods are down)
Last edited by
xRavenx
: Nov 6, 2011
Is minecraft growing Increasingly boring? Click
Here!