ruben381
Redstone Miner
Join Date:

4/2/2011

Posts:

654

Minecraft:

ruben381

Member Details
ETHELUM
Hello!
This is my first real mod, called 'Ethelum'.
This mod adds world generation that really is amazing. Oceans reach bedrock, giant floating islands and pillars that touch the sky, harsh winter biomes replacing deserts, Ethelum Groves replacing most everything else. But, I'll explain the mod in a few points shortly.
FEATURES:
-Portal made from cobblestone
-Portal leads to the Ethelum Plane (dimension replacing the nether)
-Breathtaking world generation
-Bedrock caves and plains at the bottom of oceans.
-Frost biomes (ice layer on top, snow blocks beneath)
-Ethelim Grove biomes (leaf layer on top, wood beneath)
-Terraria style water navigation: You can't swim up, you need stairs or flight. (Use boats!)
-Liquids don't push you or slow you down.
-You can move half inside blocks (phasing)
-Respawn with half health
-Hit your head and take damage if you jump into the roof (mineshafts better he high!)
-Monkeys (Credit to clicheusername!)They spawn everywhere and drop iron pickaxes.
-Squids, silverfish, endermen and many other creatures spawn in the the Ethelum Plane.
-Bloodcrazed Steve: Zombie now has steve skin, run faster and can obliterate you in 1-2 hits if you have no armour
-Creepers explode twice the size.
-Spiders do more damage
-Endermen drop golden swords, can pick up your bed, and are just harder overall.
-Some enemies have larger hitboxes.
-Critical strikes now show larger, hopefully red particles.
-Endermen emit smoke instead of portal particles.
-Portals smoke.
-Spiders might drop webs.
-Better adventure feel
-More risks
-Might add some new mobs (Ethelum creatures, hell squids etc)
-Because cobblestone portals are easy to make, it's a one time trip- You go there and you have to make another portal back, you come back and you have to make another to go there again etc.
-Enderforce: Endermen have a small invisible forcefield around them that pushes you away if you get too close, but you can still kill them. (They also might levitate when walking off of blocks)
Pictures: (Just world gen and the portal really, in these pictures the Ethelum Plane obviously isn't done)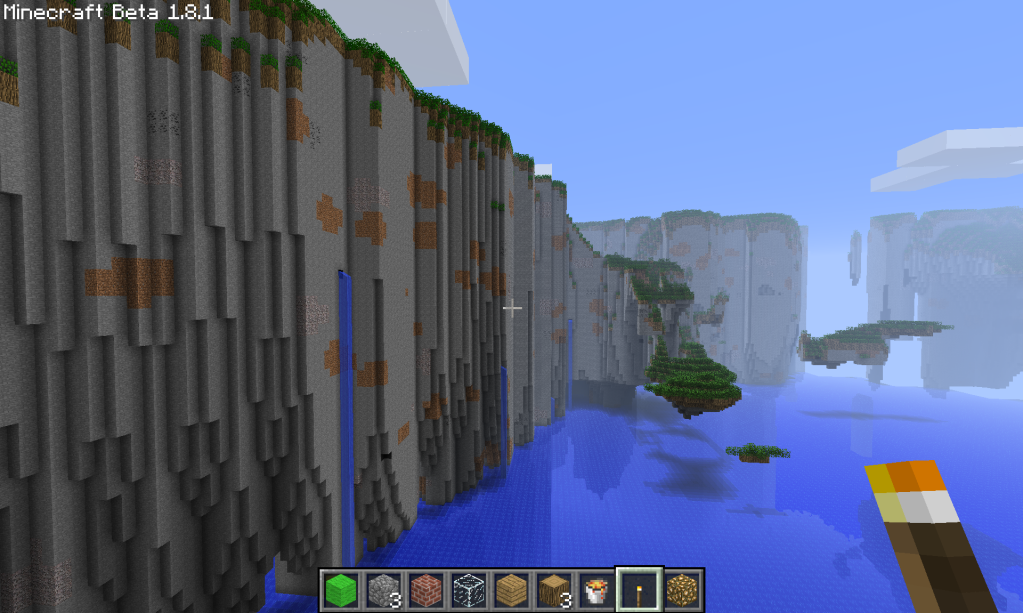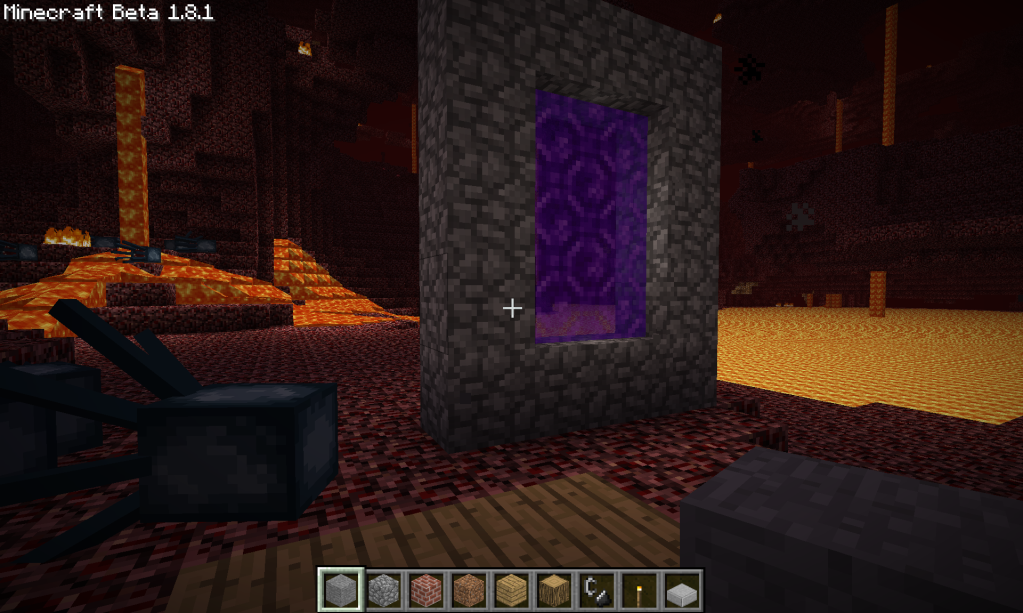 If you'd like to test, PM me and leave a response.
I need suggestions, might change what the portal is made of, or what blocks generate.
I've been working on a Warcraft mod an incredibly long time. Just you wait, people.