IHVD
Redstone Miner
Join Date:

3/5/2011

Posts:

543

Minecraft:

_IHVD

Xbox:

Kris m G 666

Member Details
Well Helleu,
I'm Releasing a Mod Called: "The Limestone Mod".
- What Does This Mod Do -
It Currently adds 2 things, a Block and an Ingot.
-Current Work-
I'm working on another mod.
If you want to know which mod im working on now, click
Here
- TODO List-

Make a Video (In Progress)
Make the Block Spawn naturally
Make some Armor of it(In Progress)
Make New Items such as Tools(In Progress)
- Recipe's -
Limestone Block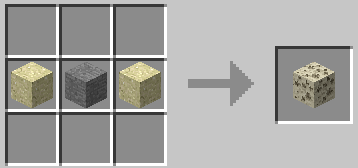 Limestone Ingot
(ignore the 5.)
- How To Install -
1) Download the Files.
2) Unzip the Folder.
3) Install Risugami's ModLoader (
HERE
) And Drag that to your minecraft.jar which you can find in your binary folder.
4) Drag All the files to your minecraft.jar which you can find in your bin folder.
5) Delete the META-INF Folder, that stops you from configuring the minecraft bin folder.
6) Run Minecraft and Enjoy :biggrin.gif:
- Downloads -
Direct Download :
http://www.mediafire.com/?646nu61cc0rbl
Adfly Download :
http://adf.ly/2Te6J
- Known Bugs -
1) The picture of the ingot is a little bit odd, we are fixing it.
- Ideas -
Have some Ideas?? PM Them to me :biggrin.gif: I will automaticly get an email that you've PM'ed me, cause i'm not always on Minecraft Forum.
- Banners -
[url="http://www.minecraftforum.net/topic/587676-wip173-the-limestone-mod-v01-ssp/"] [IMG]http://i1235.photobucket.com/albums/ff422/riccardoNLmods/LSM_1.jpg[/IMG][/url]
Support the Limestone Mod by using the banner! Made by riccardoNL:

- Copyright -
This work is licensed under the Creative Commons Attribution-NoDerivs 3.0 Unported License. To view a copy of this license, visit http://creativecommo...nses/by-nd/3.0/ or send a letter to Creative Commons, 444 Castro Street, Suite 900, Mountain View, California, 94041, USA.
- Donate -
https://www.paypal.com/cgi-bin/webscr?cmd=_s-xclick&hosted_button_id=9SH6QRFEED5SY
People who donate me, with ANY donation will be displayed here.
Last edited by
IHVD
: Sep 23, 2011