SilverDarkBlade19
The Meaning of Life, the Universe, and Everything.
Join Date:

12/17/2011

Posts:

264

Minecraft:

SilverDarkBlade

Xbox:

SilverDarkBlade

PSN:

N/A

Member Details
I am actually surprised i havent seen a mod like this already but i have an idea for a mod that might take some real coding skills but has potential to be an epic mod.
The TMD From Singularity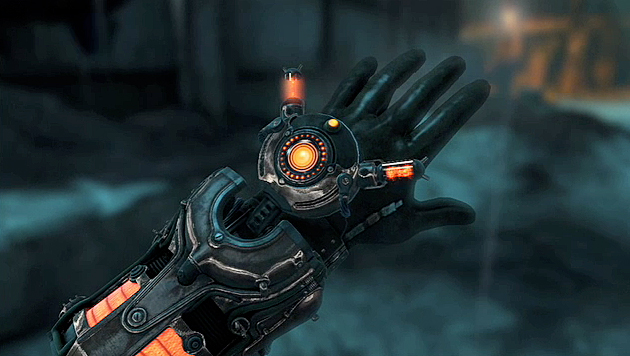 This device worn on your arm has the ability to manipulate time/matter in several ways.
The first being Impulse:

A short range blast of energy that incinerates weaker enemies.
Knocks down and damages larger ones but eats up TMD's Energy like candy
Deadlock:
A field of energy charged in your hand then thrown like a ball,
upon hitting a solid object it expands. anything that enters
the deadlock besides someone wearing a TMD is frozen in time
until the Deadlock expires (Roughly 15 sec)
Aging:
Objects infused with E99 (all living creatures and certain blocks)
either putting them back together or forcing them into a state of disrepair
using it on a weak enemy eats up about 40% of its energy but ages them to dust
this has no real range limit. Slows stronger enemies.
Revert:
Mutates creatures with flesh (Not skeletons) into hostile
"Reverts" (Mutated versions of said creatures) that vomit acid on their foes
they are hostile to everything that moves this uses about 80% of the
Antigrav:
Can pick up blocks, items, and some entities and launch them

Chronolight:
Can phase blocks and mobs in and out of existance. Blocks/Mobs out of existance
appear as see through blue shapes.
ChronoPing:
Creates glowing footprints where you walk after activated.
All parts of this are open for changes.