cee_twitch
Out of the Water
Join Date:

2/6/2019

Posts:

6

Minecraft:

Cee1554

Member Details
Howdy!
I love the More Player Models mod. I also love the Chisels and Bits mod.
I was messing around with C&B in 1.12.2 when it occurred to me I should be able to shrink down really small so I could fit inside tiny builds.
After doing some searching on the Minecraft CurseForge website for shrinking mods, the only one I liked was the Resizing Potion mod (link: https://minecraft.curseforge.com/projects/resizing-potion).
However, it doesn't like to play nice with MPM. I rather dislike the constant shaking the camera experiences when I use one of the potions.
Does anyone know of any other shrinking/resizing mods that are compatible with MPM?
Alternatively, are there any other mods that allow for advanced player customisation available for 1.12.2?
Thanks!
GENERATION 22: The first time you see this, copy it into your sig on any forum and add 1 to the generation. !
If you took out all a person's veins and arteries, and laid them end to end, that person would die.
-Niel deGrasse Tyson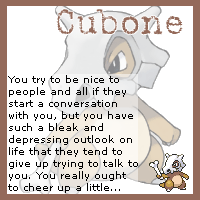 I'm probably not going to remember any of this but anyway here we go.