Two2
Curse Premium
The Meaning of Life, the Universe, and Everything.
Join Date:

3/25/2011

Posts:

1

Member Details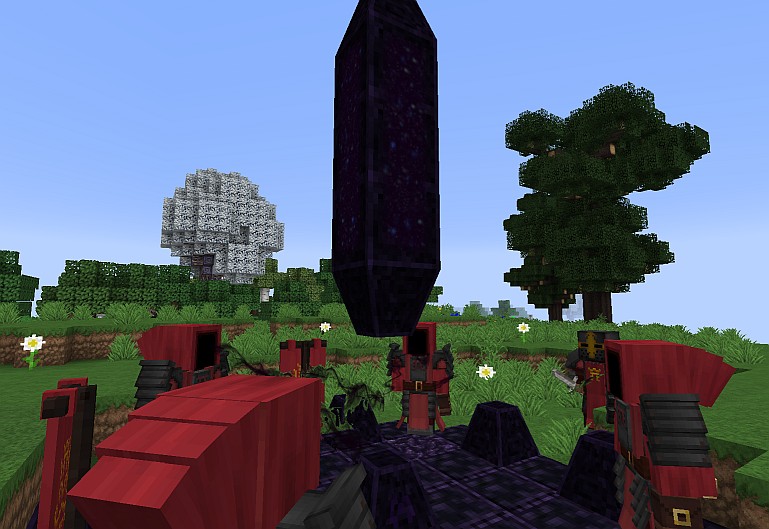 Harness The Power is a mod pack I made a while ago and put it on the Technic Launcher, but well... who's using Technic anymore? I eventually found the time to upload that pack on CurseForge, and now it is finally available to be installed through the Twitch Launcher.
The pack features a smooth progression in the best magic mods every created for Minecraft, but compared to other packs takes it a good notch slower, so you can enjoy the journey without being done the next day.
Thaumcraft, Witchery, Botania and Ars Magic 2 make the core of this pack. Difficulty is slightly increased by making mobs stronger and armor will no longer make you invincible. Exploration got a strong focus in this pack, and you can actually gear up just by exploring if you want to. In addition many cosmetic mods allow you to design your home just the way you like it, and thanks to Davincing you can build pixel by pixel or even create your own paintings if you feel like.
I am currently looking for playtesters and feedback. If you want to give feedback, please consider the basic design decisions for this pack:
- The pack is supposed to keep you busy for at least a week, longer if you want to. Therefore anything that rushes you to the finish line is not included. Also grinding will never be a focus of this pack, you are supposed to have fun!
- The 4 main magic mods are the main focus and target power level. Any mod that makes you significantly stronger (or weaker) will not be included. This also excludes all technical mods.
- The mod is supposed to be challenging to the average player, yet give you enough options so that in the end you become strong enough to tear through mobs if you want to.
- Stability and performance are important. Some mods are excluded because they either cause lots of crashes or eat performance like crazy.
Last edited by
Two2
: Mar 25, 2020