sgtmattbaker
Newly Spawned
Join Date:

12/2/2019

Posts:

1

Member Details
Call your loyal comrades for the protection of your kingdom ! Prepare your swords and your bows !
Mod for Minecraft versions :
1.13 Forge has a problem to initialize.
-1.14.4

1.15.2

Not functional on multiplayer.
Crown :
The crown is the base to recruit your guards. You can get by killing mobs, or by smelting a nugget gold.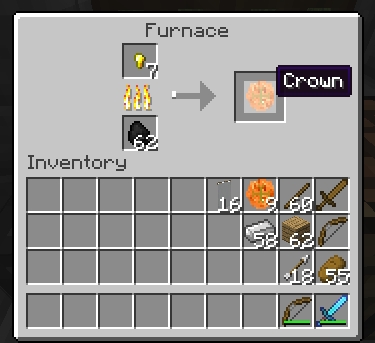 You can also get nuggets gold by smelting crowns.
Recruitment desks :
There are two types of desks, one for melee units, the second for distance units.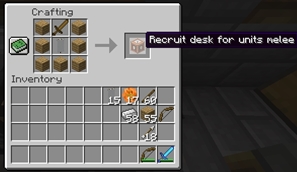 Below, this is GUI to hire melee guards. You need crowns to hire. The price is displayed when you hover buttons with a description written by your servant.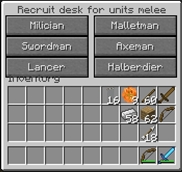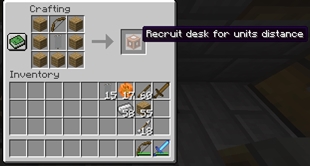 The GUI for the recruitment desk for distance units :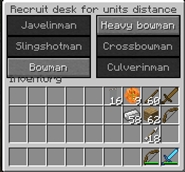 All is not yet implemented (greyed out buttons).
Guards :
For this moment, there are 9 types of guards, each with his own equipment.
With your guards, you can command them by :
-Right-click to follow.
-Sneak + right-click to order to be on Offensive position or Defensive position.
Nota Bene : A guard can't follow you if he is on Defensive position.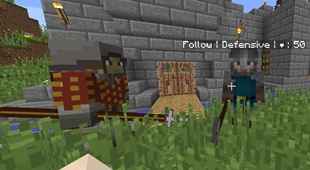 If your one guard is hurted, you can regenerate his health by right-click with of the food.
Melee units :
6 types of melee guards :
-Milician.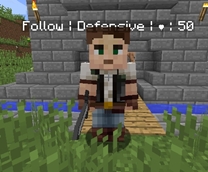 -Swordman.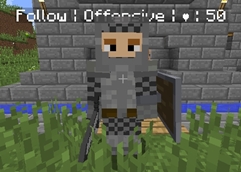 -Lancer.
-Malletman.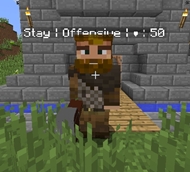 -Axeman.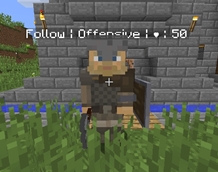 -Halberdier.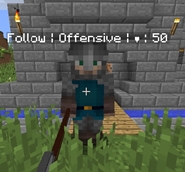 Distance units :
3 types of distance guards :
-Bowman.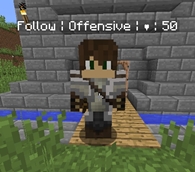 -Heavy bowman.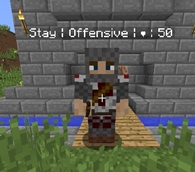 Crossbowman :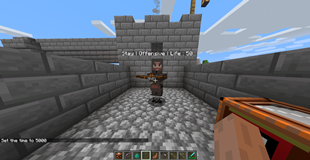 Weapons :
This mod adds new weapons for guards, but also for you :
-Lance :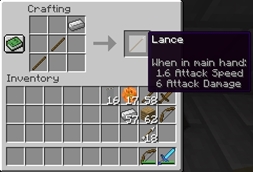 Halberd :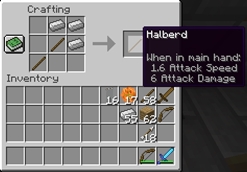 The lance and the halberd have a range of 6 blocks.
The halberd can knockback enemis more far. (Only available in 1.12.2 (Java Classes supplies)).
Mallet :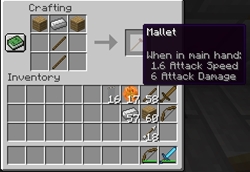 The mallet is more efficient against enemis who wear an armour.
Waraxe :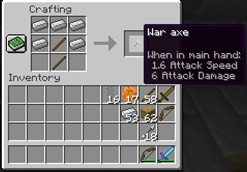 The war can disable shields (Not tested).
Knife :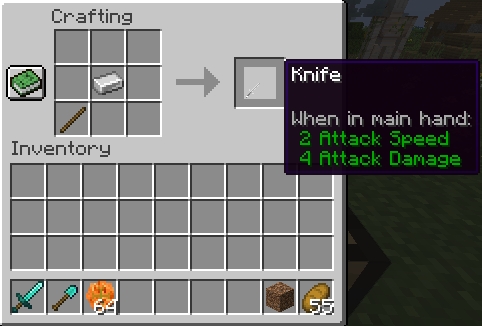 Ideas of additions :
-Rotation Day/Night.
-Camp bed. (Guards will rest when they are finished their rotation).
-Creation of groups commanded by an officer.
-Patrols.
-Heavy defense weapons. (Ex : ballista...).
-Usage of shield by guards who carries it.
-Usage of ladders.
-Gonfalon (flag) used to (maybe) rally guards.
Example :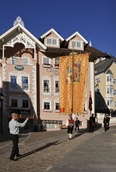 -Many skins for each guard. (Different colors for hair, eyes...).
-Brazier : Allows to (heavy) bowmans to shoot burning arrows when they are nearby. (For those who have the game Stronghold know what about).
Thanks for downloading.