plopyy
Newly Spawned
Join Date:

8/11/2019

Posts:

2

Member Details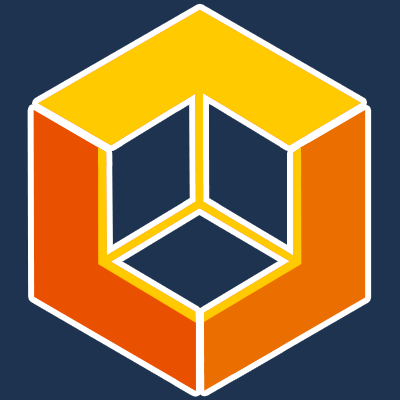 Download: 1.14.4 [Forge 28.0.75]
Required:
- Minecraft 1.14.4
- Forge 28.0.75
Installation:
Copy jar file in mods folder !
Can access mods folder at: "%appdata%/.minecraft/mods/"
/!\ ENGLISH VERSION IN THE SECOND PART AFTER ---------------------- /!\

-FR-

Hello !
J'en avais un peu marre d'attendre des mods en 1.14.4, j'ai donc décider de faire mon propre mod '-' !
Le mod à pour but d'ajouter des blocks (sans blague =o ?) principalement sur de nouvelle forme de blocks dans les matériaux déjà existant en utilisant les textures des matériaux existant afin de rendre compatible avec tous pack de texture.
L'idée est que le mode n'influe pas sur la génération des maps et puisse être installé sur un serveur déjà avancé sans créer de bug de génération et s'intégrant bien dans l'univers médiéval de minecraft !
Le mod est en français et anglais.
Dernière version: 1.0
Langue: FR, EN
Minecraft version: 1.14.4
Forge version: 28.0.75

Tous les nouveaux blocks ce craft dans le tailleur de pierre (le fer et bois également) !
Les piliers peuvent être placé à l'horizontal et les escaliers se place exactement comme ceux de base.

Nouvelles formes:
- 5 piliers carré
- 3 piliers arrondi
- 1 escalier à 4 petites marches


Matériaux:
- pierre
- roche
- pierre moussue
- pierre taillé moussue
- briques du nether
- quartz
- briques
- briques du nether rouge
- grès rouge
- roche lisse
- grès lisse
- grès rouge lisse
- quartz lisse
- pierre taillé lisse
- andésite poli
- diorite poli
- granite poli
- andésite
- diorite
- granite
- fer
- acacia
- boulot
- chêne noir
- acajou
- chêne
- sapin
Ajout futur prévue:
- fenêtre en bois (pour chaque bois différent)
- Tuyau en fer (pour les entonnoirs)
- dalle vertical
- un super cutter (pour crafter tous les blocks dans un seul établi)
-----------------------------------
-EN-

Hello !
I was bored of waiting for 1.14.4 mods, so I decided to make one myself '-' !
The purpose of the mod is to add block (AHAH, ok sry stupid joke), new shapes for most of rocks & woods, all textures use vanilla textures for compatibility with texture packs !
The first idea was to make a mod without modification on map generation and for medieval vanilla minecraft.
Cube++ is in english and french.


Last version: 1.0
Language: EN, FR
Minecraft version: 1.14.4
Forge version: 28.0.75

All new blocks are only craftable in stonecutter (yes iron and wood too) !
New shapes:
- 5 scare pillar
- 3 round pillar
- 1 stairs 4 steps


Materials:
- cobblestone
- stone
- mossy_cobblestone
- mossy_stone_brick
- nether_bricks
- quartz_block
- bricks
- red_nether_bricks
- red_sandstone
- smooth_stone
- smooth_sandstone
- smooth_red_sandstone
- smooth_quartz
- stone_bricks
- polished_andesite
- polished_diorite
- polished_granite
- andesite
- diorite
- granite
- iron_block
- acacia_planks
- birch_planks
- dark_oak_planks
- jungle_planks
- oak_planks
- spruce_planks
----------------------------------------------
Screens: