Riptide1999
Zombie Killer
Join Date:

12/3/2011

Posts:

240

Minecraft:

Riptide1999

Member Details
PERCY JACKSON WEAPONS AND MORE
MOD! (1.4.5) v1.4
INFO
This is my first mod which adds some things form the book series Percy Jackson! It adds weapons from some of the characters and new ores and other tools!

SPECIAL WEAPONS
Riptide never breaks and can into a pen and back!
Maimer does a lot of damage to mobs but it does break!
Backbiter is an easy to make sword and is nearly as good as a diamond sword!
Annabeth's Knife doesn't need too much resources and is a great weapon!
Katoptris (Piper's Knife) is the exact same as Annabeth's Knife, except for the recipe!
The Minotaurs Axe has lots of uses and doesn't need too much resources and acts as a sword and axe!
Julius can change from a spear to a sword and never breaks!


INSTALLATION
1. Download this mod
2. Download
modloader
3. Open minecraft.jar
4. Delete META-INF
5. Open modloader and drag all files into minecraft.jar
6. Open Percy Jackson Weapons and More Mod and drag all files into minecraft.jar
DOWNLOAD
(1.4.5)V1.4
Download
(1.3.2)V1.3
Download
(1.3.2)V1.2
Download
(ROMAN UPDATE!)
(1.3.2)V1
Download
CRAFTING/PICTURES
Celestial Bronze Ore/Ingot/Tools/Armor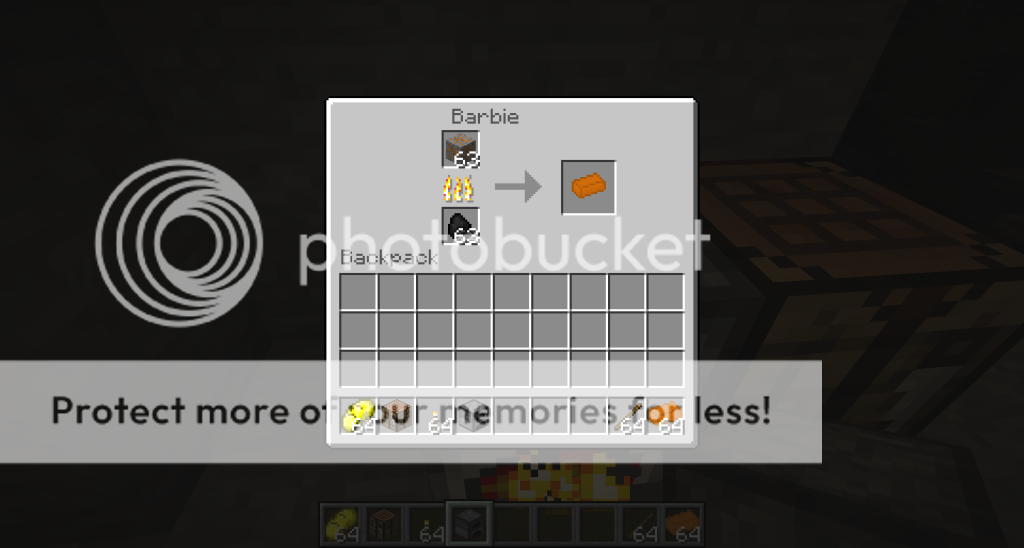 Imperial Gold Ore/Ingot
Stygian Iron tools/armor
Armor
Special Weapons
BackBiter
Maimer
Riptide
Katoptris
Minotaur's Axe
Annabeth's Knife
Julius (Right click to change form)
Shirts
Camp Half Blood Shirt
Camp Jupiter Shirt
Food
Ambrosia
VIDEOS
THANKS AUROR2569 FOR MAKING THIS VIDEO! IT'S THE FIRST ONE THAT SHOWS YOU CAN CHANGE RIPTIDE BY RIGHT CLICKING!!
THANKS BFLAT6GMAES FOR THIS GREAT MOD SPOTLIGHT! !
THANKS TO ITSCREE3R FOR MAKING THIS AWESOME MOD SPOTLIGHT! REMEMBER TO SUBSCRIBE TO HIM!
THANKS TO SPARKLINGKOALA FOR MAKING THIS AMAZING MOD SPOTLIGHT! REMEMBER TO SUBSCRIBE TO HIM!
Im relying on you guys to fill this part up
CHANGELOG
V1.3
Julius added
Stygian iron added
bug fixes
minotaur axe improved
Camp Half Blood/Jupiter shirts added
V1.2
Riptide turns into a sword and back by right clicking!
Added imperial gold
Added Minotaur's Axe
Added Annabeth's Knife
Added Katoptris (Piper's Knife)

V1
*Made the mod
PLANNED FEATURES

Nectar
Mobs
Yankees cap
Underworld dimension
Trident
Master Bolt
Helm of darkness
Camp Half Blood Shirt

BUGS
Helemts have a weird texture glitch
Tell me about any bugs you find!
Leave ideas or features you want to be added into the mod and i will try to do it!
Also help me by making a banner!
CONTACT ME
Reply to this post! I will reply back to any post asking a question.
Play with me on this awesome role playing server. My name in it is Jakob_Rillston.
Asmalur Role Playing Server
Credit:
me (riptide1999)
SCMowns (modding tutorials!)
UNIQU3_OODLE (help)
DeathDealer (help)
COPYRIGHT
No one is allowed to claim this mod as their own, or take textures! Please tell me if you are going to put it in a modpack (I doubt someone would). Also do NOT post this on any other website without my permission!
[represent]