DragonChef91
Tree Puncher
Location:

Nevada

Join Date:

7/20/2013

Posts:

23

Minecraft:

DragonChef91

Member Details
The Minecraft version of Space Invaders
for Minecraft version 1.12.2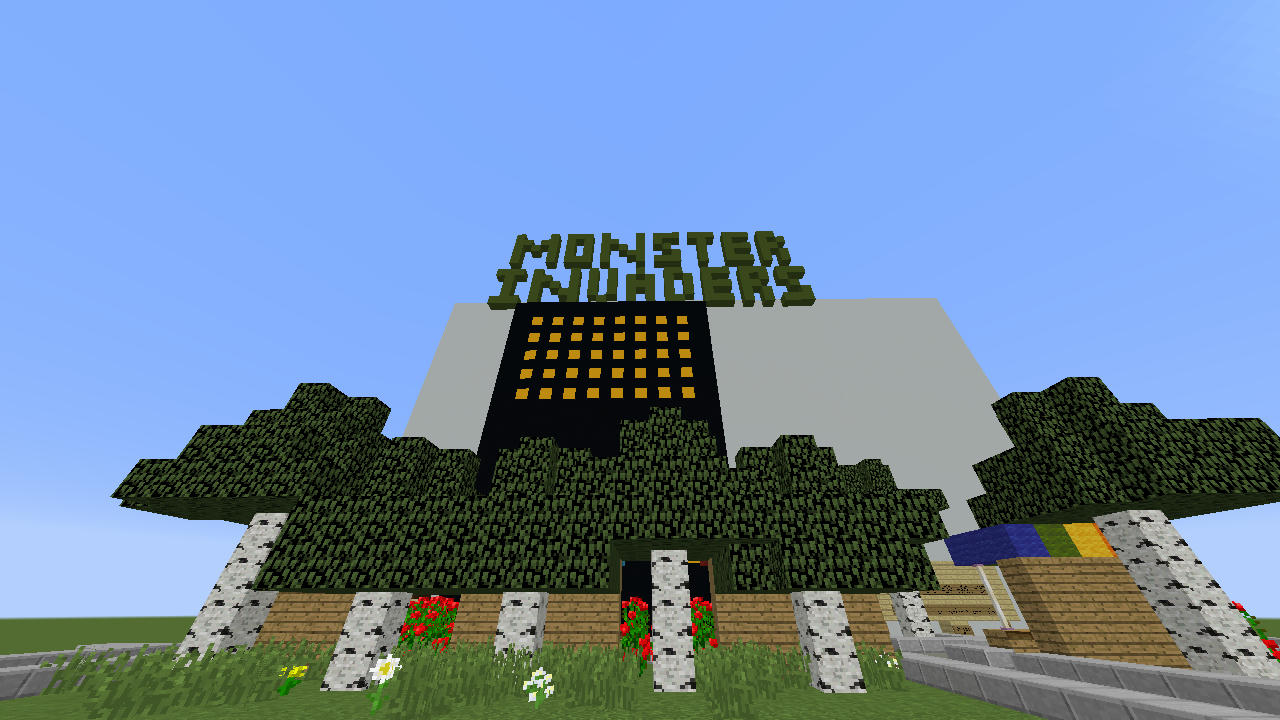 Take on a wave of monsters with the use of a bow. The monsters can move in a serpentine or straight forward fashion. In addition, you can select from multiple difficulties which decides how fast the monsters move and how strong they are. Although there is only 3 difficulties, you can mix them together to create harder challenges (a total of 7 difficulties if you look at it this way... example: you can spawn the Easy and Medium waves spawning at the same time). Be warned though... activating all 3 difficulties at once will be very difficult.
Link for the map:
http://www.mediafire.com/file/kmwrzv9xci6ab8x/Monster_Invaders.zip/file
Updated Version 1.1:
http://www.mediafire.com/file/1enhtpwa7bxtk6a/Monster_Invaders_1.1.zip/file
Mechanics
1) Monster Path-finding commands:
a special type of command used to guide monsters in a certain direction. monsters are placed in teams to control their movement speed. players and arrows are not in teams, so this command will not bother these entities; however, arrows sometimes deflect off of the monsters... its a minor bug but I see this as a benefit to make the minigame more challenging.
2) Shops:
Buy upgraded bows, some armor, food or prizes at the shops. The infinity bow and 1 arrow is free. Everything else can be bought at the designated shops outside of the main building.
P.S. I hear some items have special bonuses
3) Player barrier
A special kind of barrier using the path-finding command keep the player inside of the designated area. The 'barrier' starts at the 3 yellow lines and goes out 4 more blocks (this is to prevent players from jumping over the command).
Rules:
1) Play on adventure
2) Singleplayer or Multiplayer compatible
3) Render Distance: 11+
4) No cheating
5) Difficulty: Normal or Hard
6) Have Fun!
Note: If you are playing in multiplayer, please make sure command blocks are enabled!
Easy Difficulty Wave Example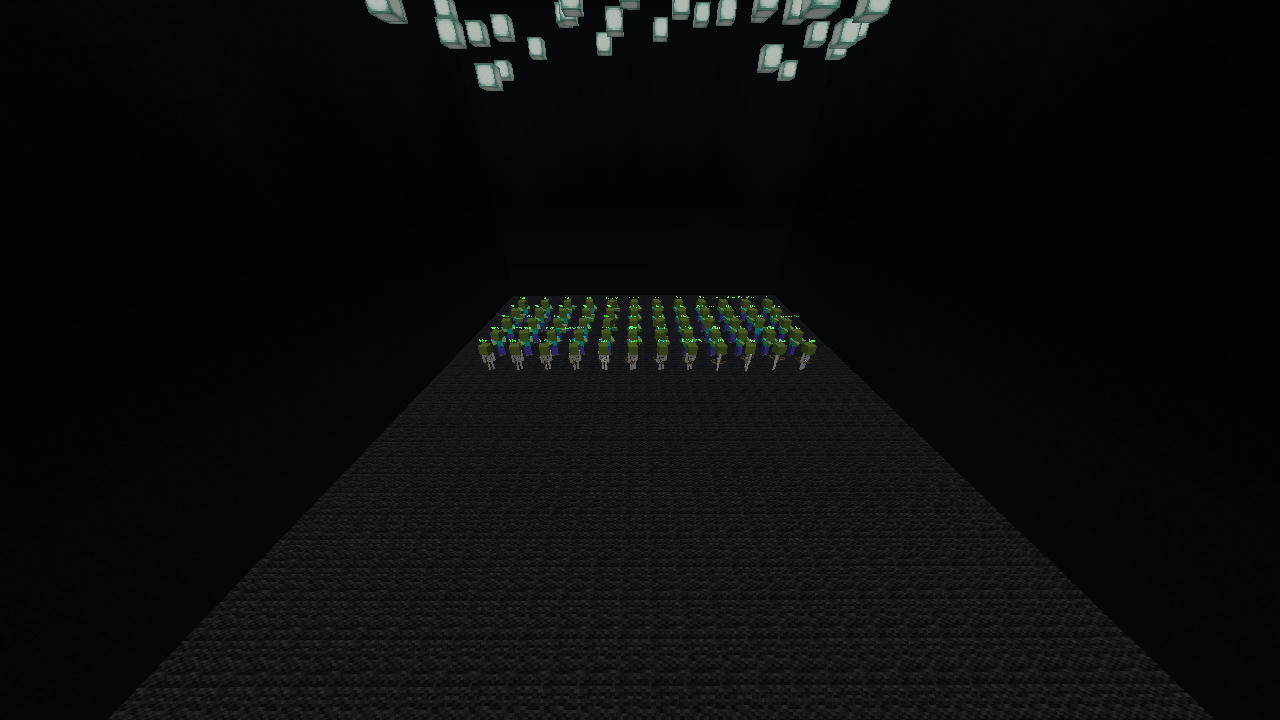 Challenges:
1) Defeat all 7 difficulties:
Easy, Medium, Hard, Easy-Medium, Easy-Hard, Medium-Hard, and Chaos Mode
2) Get Full Dead Bush Armor
3) Get the God Bow
4) Get all the prizes in the prize shop
If you record this map, please leave a link to the minigame so that others can try it out =)
New Update (version 1.1):
-shop prices reduced and shop items were slightly changed
-new buildings (this update is just a sneak peek to possible future build ideas)
-mob drops now teleport to a special chest to reduce lag
-chaos mode is now even more difficult?
-crafting tables now available at shops to make upgrading gold easier
-new healing station (a station to recover hp; mainly for those who have any of the special items that boosts hp)
-speed boost stations
Known issue:
-mobs sometimes drop useless bows