DragonChef91
Tree Puncher
Location:

Nevada

Join Date:

7/20/2013

Posts:

23

Minecraft:

DragonChef91

Member Details
TNT Stadium
DragonChef91 and SinWarrior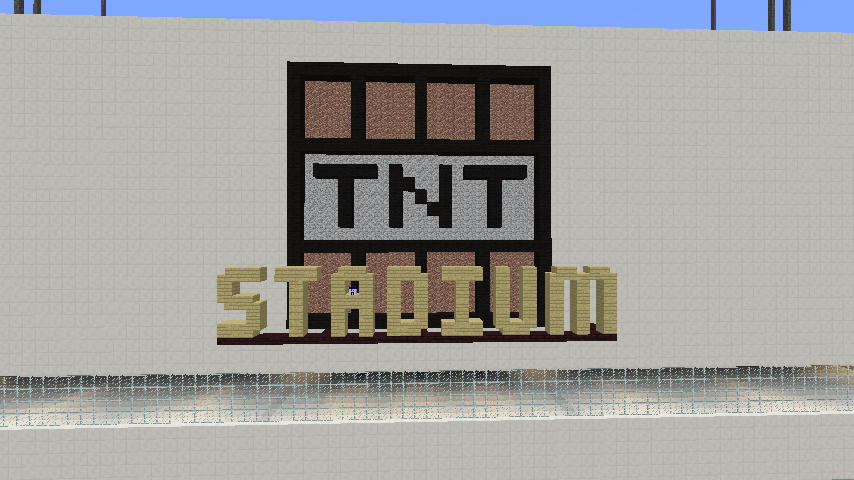 After 3 maps worth of TNT Wars, the battles can now be watched in a stadium!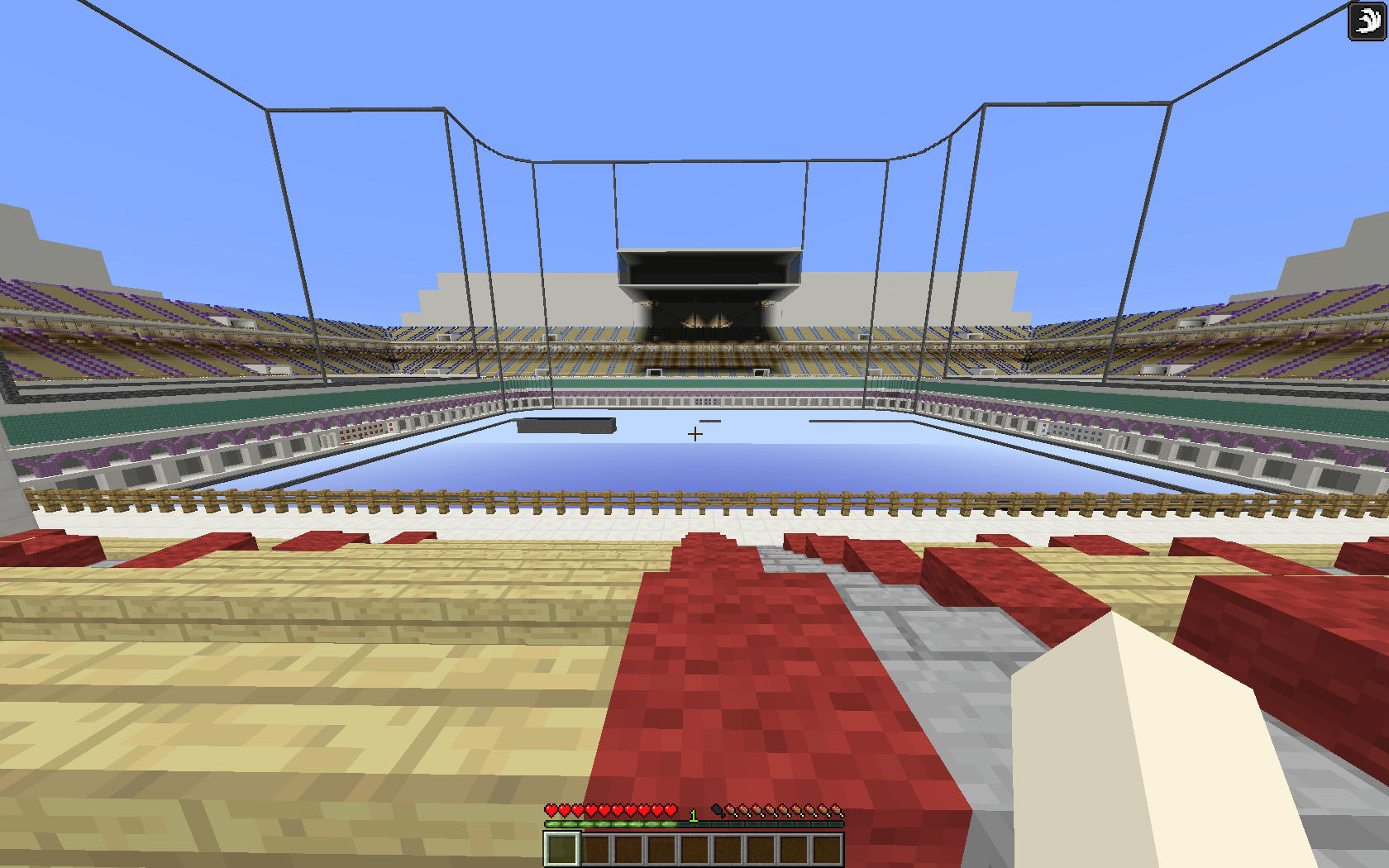 Enter the arena by following the yellow wool. then choose a wall and a team. Then choose your team's platforms and where it will be at! This map has 6 themes, 2 standard platforms and a no platform option. In addition there are 2 platform spots on each side (a top platform for far range combat and a bottom platform for short range combat).
-play on Normal
-play on survival
-set your brightness based on the themes would be recommended
-abilitiy to set render distance to 32 chunks for top platform. about 14 chunks for bottom platform
version 1.2
-Barriers around the arena to protect the seating areas. (back wall barrier also promotes tnt bounce off that wall to promote chances of hitting platform)
-Top platform has a guard wall protecting the lower end of the platform (adds a challenge to it).
-standard tnt cannon materials and food (for now. might add other methods to gaining those materials in future)
-new tnt cannon material added (prefilled TNT dispensers) =O
-added custom hats in arena and entrance to stadium
-added Herobrine (he is in the VIP room waiting to watch the match) (He also claimed JemGaming and Pikatech s' soul... What? They wanted to sell their souls for TNT Wars IV, so Herobrine took them)
-vending machines at front entrance
-sample cannons
Peanut Butter and Jelly: The Revenge of the Bread Wall!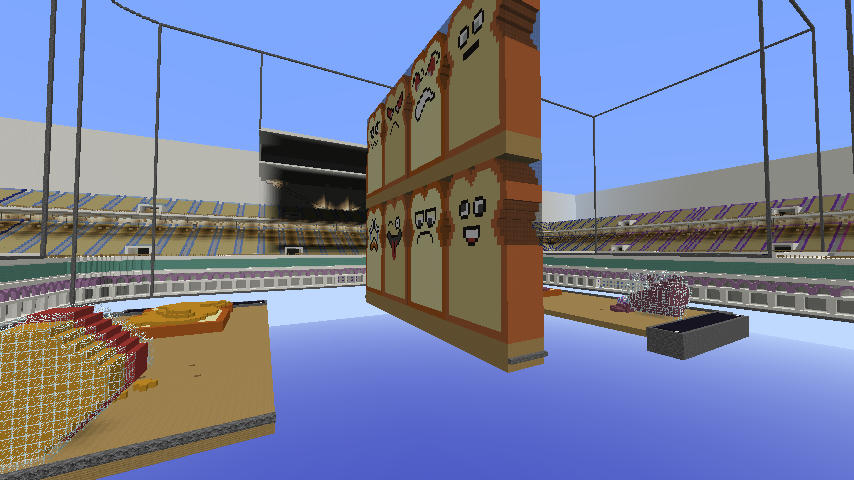 The Dark Castles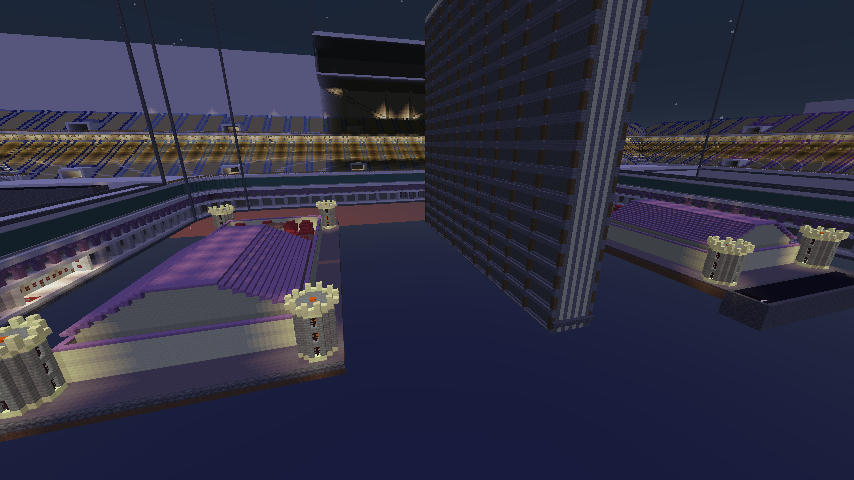 Football: Creepers vs. Endermen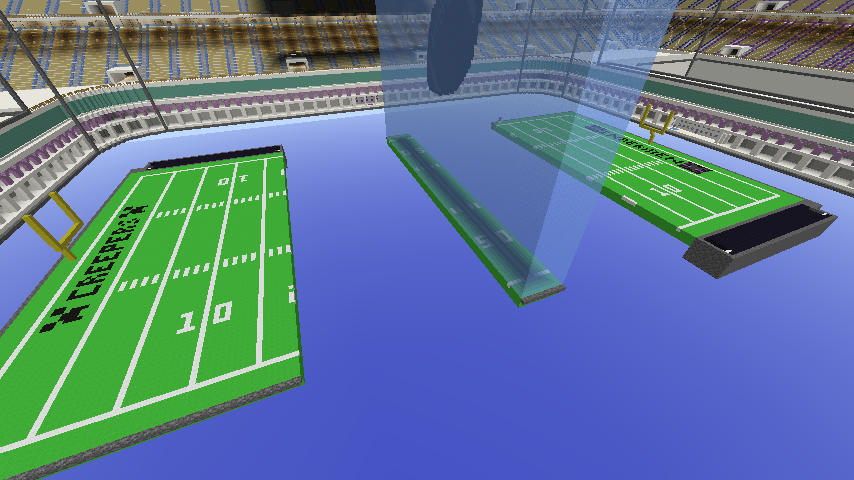 Fire & Ice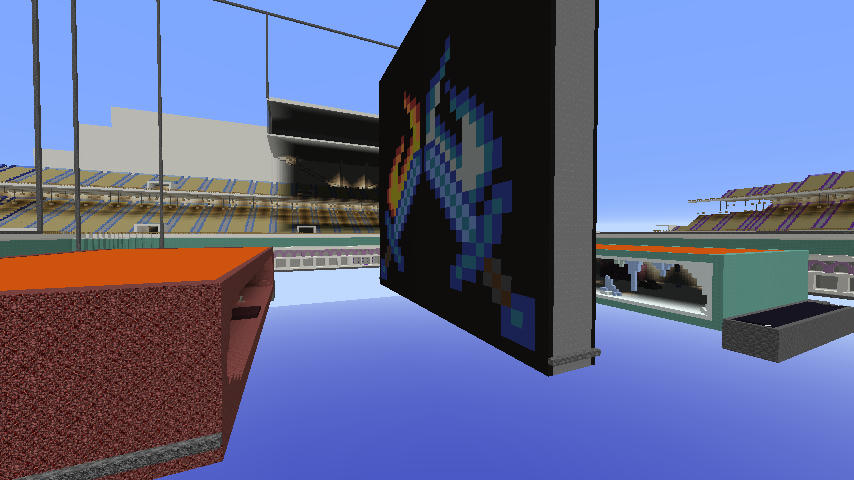 Western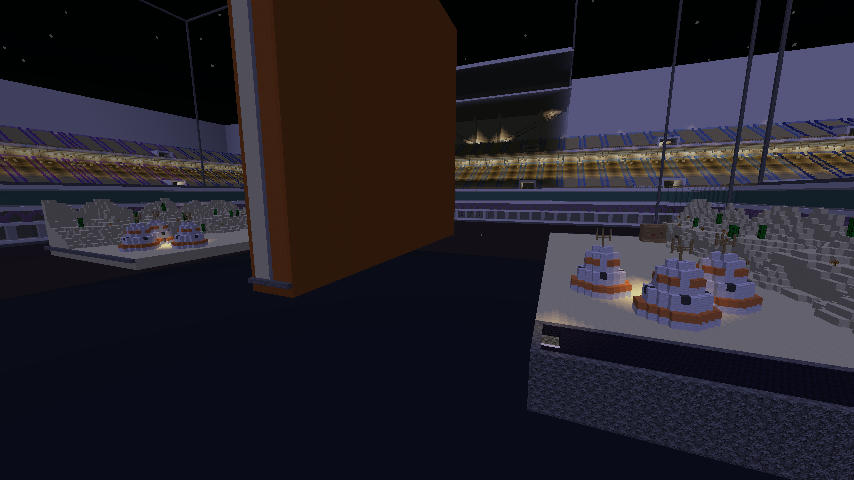 Space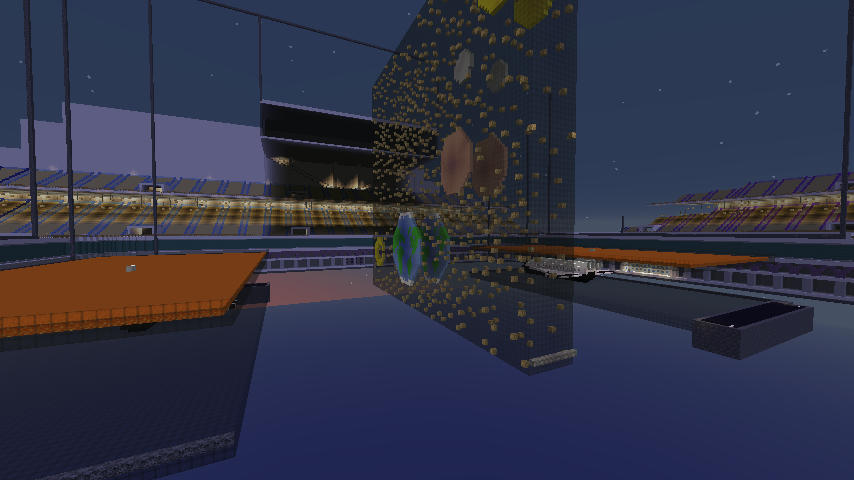 DragonChef91's challenges:
Are you good at tnt wars? here are some challenges for you to try out =)
1) Do a bottom platform vs. top platform match (both ways)
2) Do a both platforms match (use both platforms and try to defeat your opponent)
3) Defeat your opponent using a tnt minecart cannon (I have an example at the front of the stadium)
4) Defeat your opponent using a sand cannon but replace the sand with anvils (kill the opponent with anvils, you have permission to cheat in anvils. p.s. it is possible)
5) find a way to blow up outside of the arena while on your platform (there is a weak spot in those barriers. can you find it? even if it harms only a few blocks)
6) obtain the IT'S OVER 9000! stick and use it on your opponent ;P
7) figure out how to implement the Obsidian Buster into the tnt cannon
-takes a minute to load in new platform (a lot less time compared to tnt wars 3... it still takes time though since it takes 3-4 command blocks for the cloning)
-I think SinWarrior may have graffiti'ed some areas...
-there has been something spawning inside of the fire & ice caves... hope you know how to handle them ;P
-no .rar file (I recently had my computer updated. saved the minecraft files but lost winrar) XD
-on current version, forgot to update the referee messages...
-more minigames?
-maybe more stuff in the stadium? (area outside of the arena)
-updates to platforms
Updates done:
-red clay floor added to arena (red clay will kill anything that is 2 blocks above it, a barrier is 1 block above it)
-added complete reset button
-added the Obsidian Buster (a fireball that can break obsidian blocks at the cost of insane blast radius)
-added a bedrock floor for the wall (so that sand does not get deleted if using a sand cannon)
If you enjoyed the map, please leave a comment below.
If you find any bugs, feel free to share with a comment below.