DragonChef91
Tree Puncher
Location:

Nevada

Join Date:

7/20/2013

Posts:

23

Minecraft:

DragonChef91

Member Details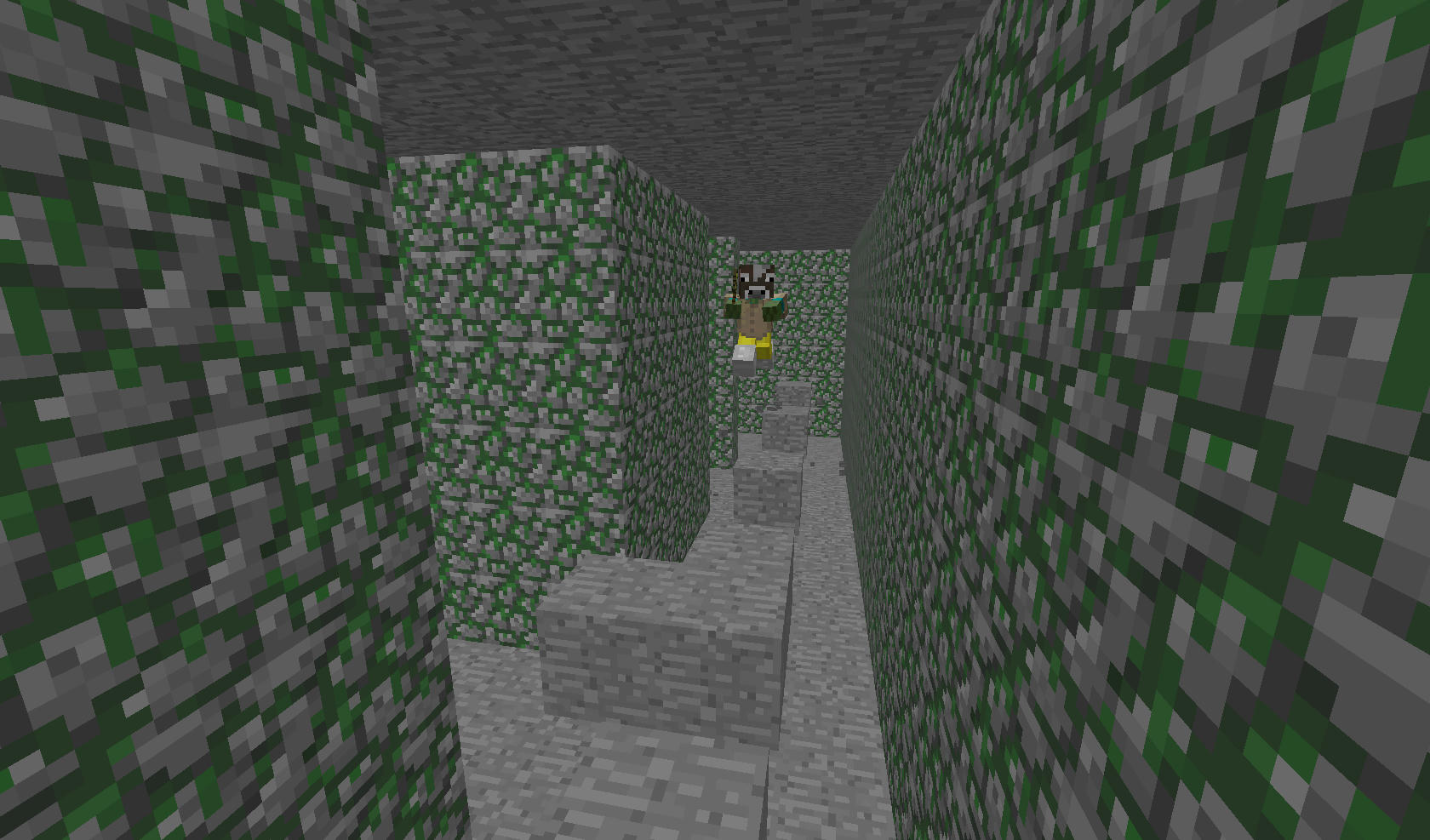 You are enjoying your minecraft day. you look over and see a nice plump pig and your
hunger is getting low. Time for Lunch!
Wait! That pig just jumped away from you!
Since when can pigs go over 3 block gaps...
This map is a parkour map with a special twist. Mobs can parkour! Traverse through 9 levels and try to see if you have what it takes to survive! Each level will have different challenges to do depending on the 'beast'.
Here are a list of the levels:
Rabbit (Race)
Parkour Pig (Race)
Pink Sheep (Race)
Minotaur (Escaping Puzzle)
Skeleton (Escaping Puzzle)
Blaze (Race)
Nati (Guide the mob to the Goal Puzzle)
Headless Horseman (Escaping Puzzle)
The Hunt (A race against 14 Youtubers and myself)
Download:
.rar file v1.2
http://www.mediafire.com/download/zn1962l5kdnt97c/Run_from_the_Beast_v1.2.rar
.zip file v1.2
http://www.mediafire.com/download/ouaah1orvkgs8ap/Run_from_the_Beast_v1.2.zip
Challenges:
-complete level 5 without any protection against the skeletons (ninja parkour against all 5 skeletons)
-complete level 7 (I have feeling people might skip this one because of Nati's odd behavior)
-complete level 9 following the yellow path without taking any shortcuts and finishing before the Youtubers or my mob clone
Note:
-If mobs are not moving properly, there is a reset switch inside the room with command blocks (look for a glass window in spawn). All you have to do is break the redstone torch and replace it. doing so will return the commands to the proper settings.
-Level 7 (Nati) is at the moment the hardest level due to the fact that the objective is to aggro and guide the mob to follow the obstacle course while performing parkour and trying to disarm traps. This is the only level that has this type of challenge. the rest are just races and escaping based puzzles.
-There have been rumors that Herobrine has snuck into the map. He is not a beast in any of the levels. You have been warned!
-Make sure to play this on 1.9 - 1.9.4.
If played on 1.10, it will bug out.
If played on 1.8.9 or lower, most of the command blocks will break.
I would like to dedicate this map to the following Youtubers:
-Dragnoz
(the mobs parkouring was done by using his configurable entity pathfinding video. The only thing I changed was how to make the mobs jump up a block and modified the @e part into @e[type=!Player], which makes it so you can race against them)
-The Pack (TBNRfrags, Woofless, Lachlan, VikkStar123, BajanCanadian and JeromeASF)
-JemGaming
-AmazingJake