charmon21
Iron Miner
Join Date:

2/19/2011

Posts:

272

Member Details
Hello everyone,
Recently I joined the Redstone Development Foundation (banner somewhere in my sig xD), and they have pushed me to expand my knowledge of redstone, both displays and memory. I will be posting here what I build with links to the download so you can try everything out. And since most things I build require multiple people, feel free to upload these to your server (but please be kind and give credit). Also, please let me know if you have any ideas for something you want me to try and build and I will do my best to build it.
Please let me know if there are any bugs with any of the projects I post, and I will be sure to fix them as soon as I can.
Tic-Tac-Toe:
This Tic-Tac-Toe game will automatically switch players, and has an indicator light for which players turn it is. It also uses simple memory to prevent two players from choosing the same space. I also added win logic with a display that shows "X" or "O" for which player won as well as the word "WINS".
World Saves:
Download .rar v2
Download .rar v1
Schematic:
Download v2
Thanks to bluedragontao for creating an example memory for me to copy and Berick for creating the compact display.
And now, the screen shots:
The display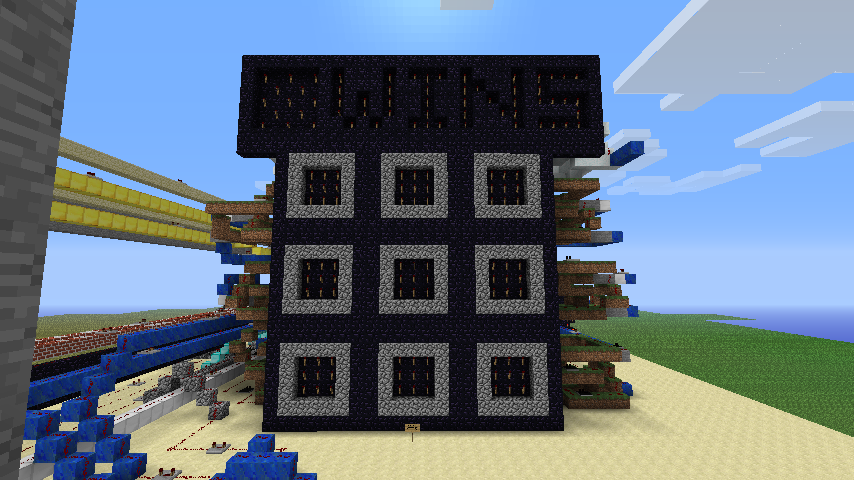 Input area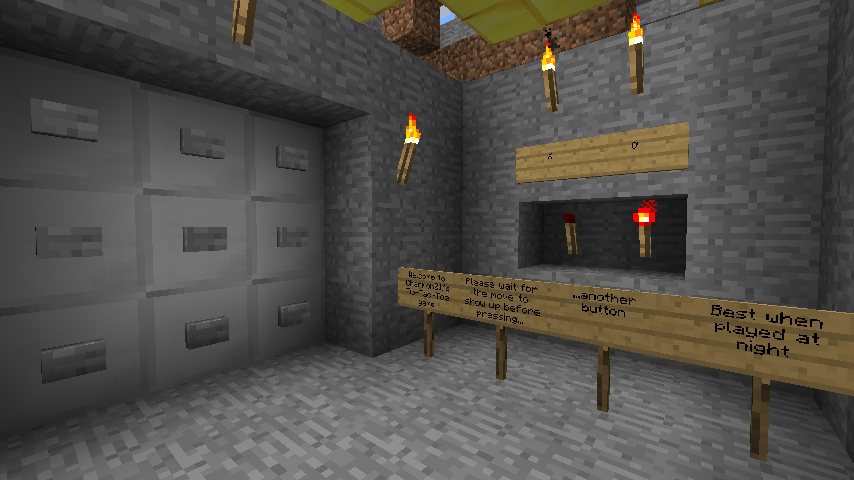 Top-down view of wiring
Side view of wiring
Rock-Paper-Scissors:
The display will show an "X" for scissors, "O" for rock, and all lights will be on for paper. Two players are required as the game "locks" you in your booth until both players press their inputs, which unlocks the door. The display will also not appear until both players select their input. The big gold wall is just another device to prevent cheating by blocking off the wiring. This also includes end game logic with a display that will either say "P_(1 or 2) WINS" or "TIE" depending on the outcome of the game.
World Save:
Download .rar
Schematic:
Download
Thanks to Treesin and Vxstorm who created the memory system to prevent players from changing their input.
The game and end display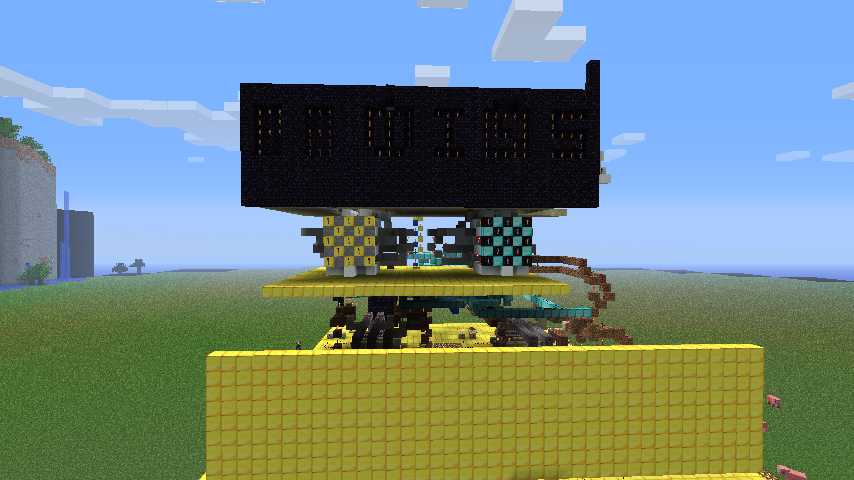 Top down view of wiring
The memory unit
Combination Lock:
This combo lock has a 4 button input, but requires a 96 digit code. The code length as well as the code itself is fully customizable and is 96 because that was what somebody suggested.
With the 4 blocks right next to each other, 3 should have torches with the one block without a torch being the input required. The one block without a torch requires a block two underneath it with redstone on top (this can be seen/fixed from a little ditch on the right of the unit). The system will also automatically reset when one wrong input is pressed.
The current code is 1,4,2,3 repeated.
World Save:
Download
Schematic:
Download
Thanks to iwishiwasinmaui who inspired the design for the lock.
Input area: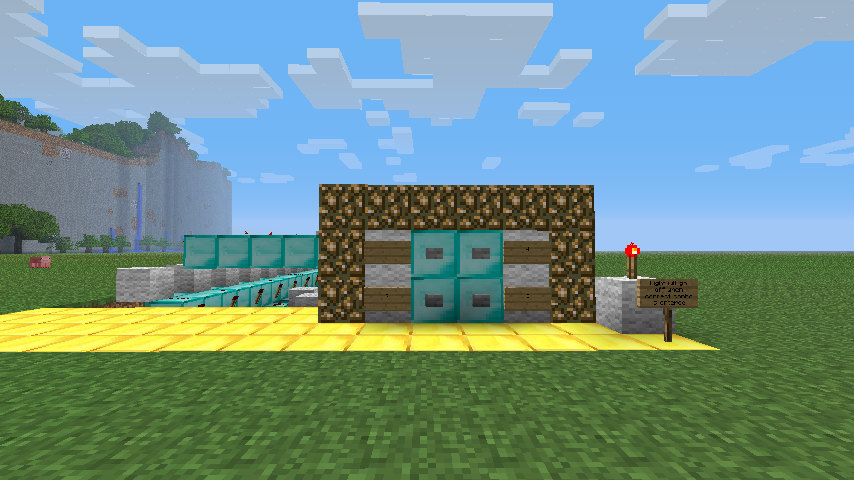 Close up of the memory: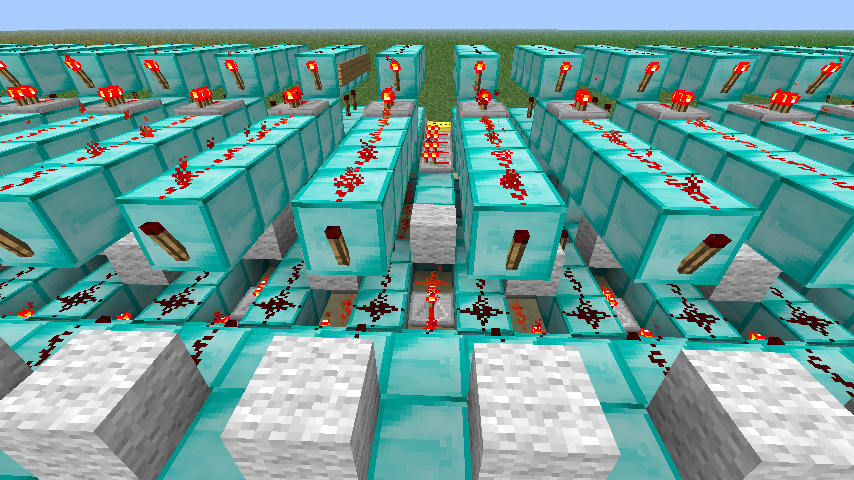 View from the input area towards the back:
View from the side: