AleXndrTheGr8st
Retired Staff
404: Member Not Found
Location:

Western Australia

Join Date:

2/6/2011

Posts:

2,033

Member Details
Okay so here is the thing, I am building my own adventure map, after trying some of the others around, and it certainly is a lot more difficult than it looks. I am, though, actually getting somewhere, but I am unsure as to how others feel about my map.
At the moment though my internet is being a retard and will not let me upload the map, so I will try again tomorrow afternoon. Ill put some pics up now though.
Thanks to anyone who is interested. Also, I need a name for the map, but please, only suggest one if you have played the map itself.
Alright, here are the pictures.
The Starting Room, Welcome Sign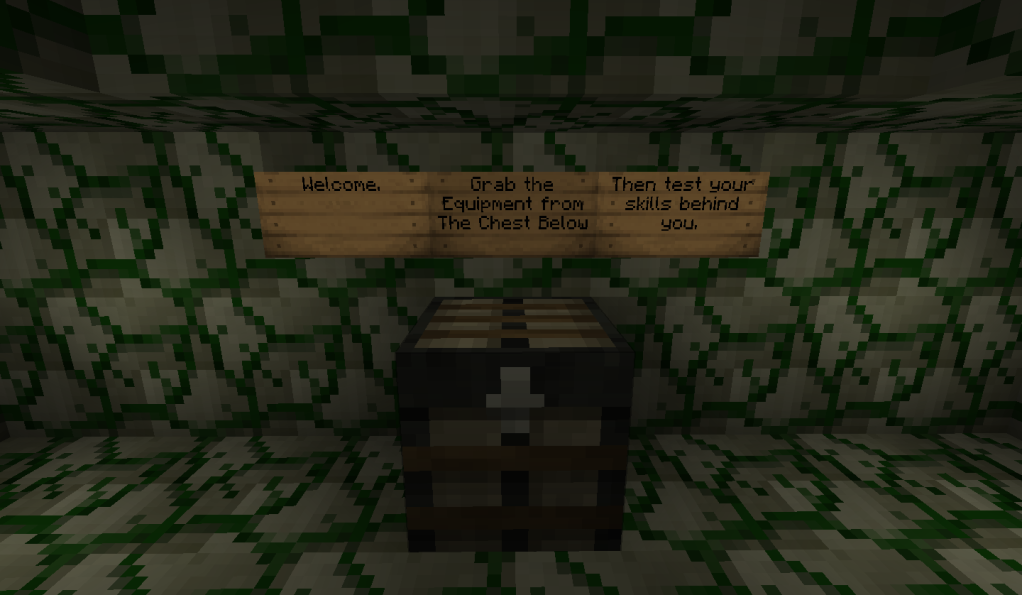 The first test, easy I know.
More instructions from the starting room 0.o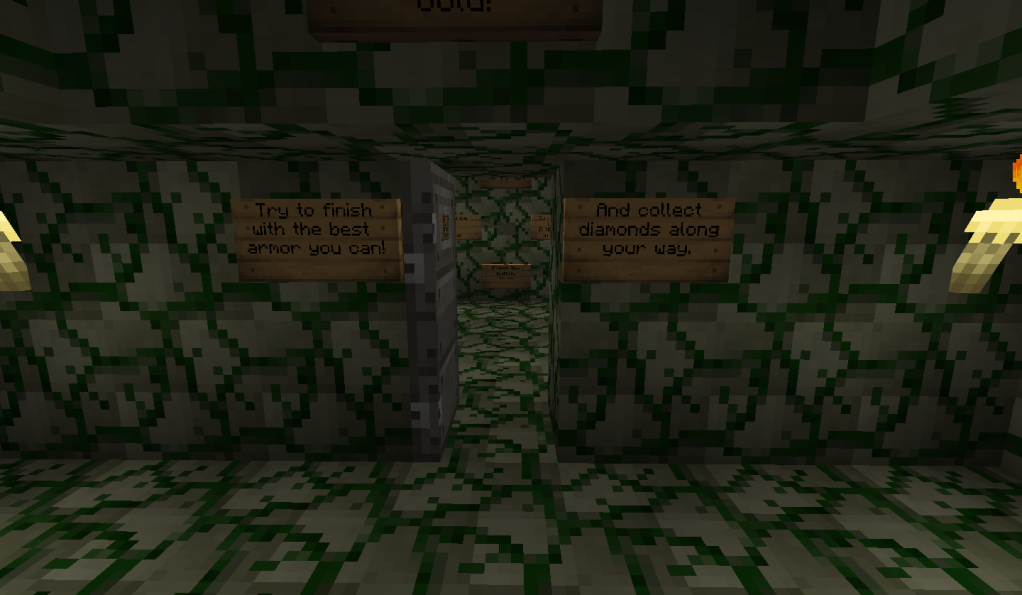 Good old Flint and Stone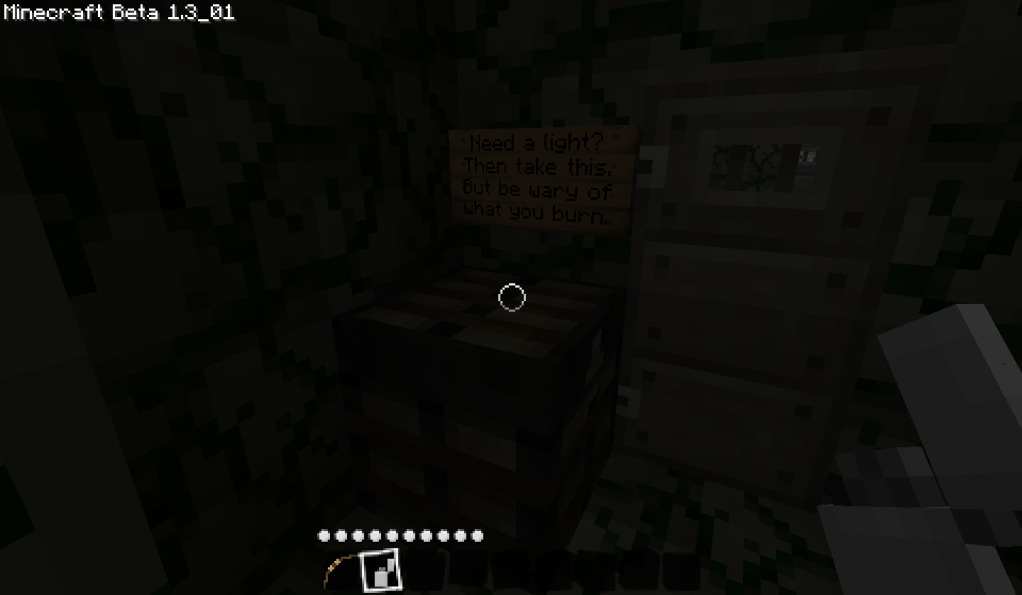 Yes, that is TNT :ohmy.gif: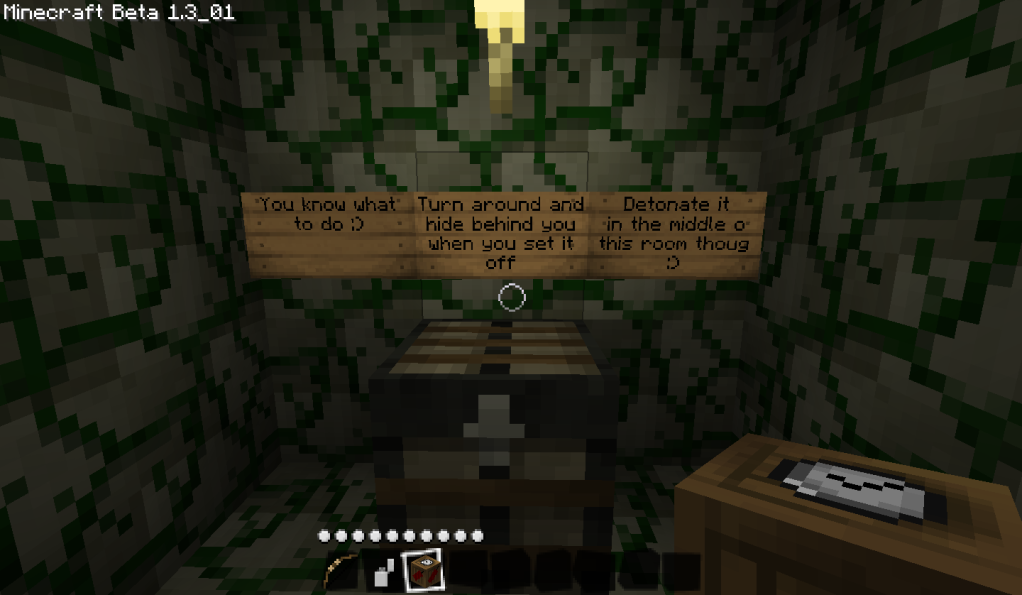 And the last one, my switch room.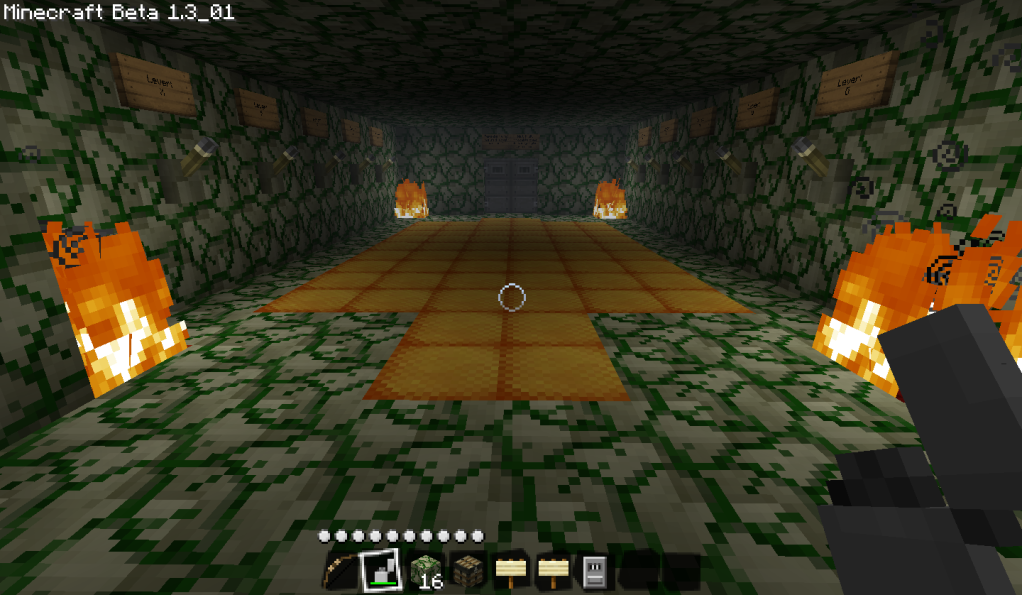 For the switches, there a 10 in total, and the correct 4 only must be activated at once for the double doors at the end to open. Oh and below the orange wool is a lava pit, hence the BE CAREFUL WHAT YOU BURN sign. The 4 burning blocks are netherrack.
I hope the pictures help. The texture pack used is Jolicraft, will do all the credit stuff for the owner of Jolicraft tomorrow, I'm too tired right now so goodnight all.
Enjoy!
AleX