fireb0rn
Diamond Miner
Join Date:

2/18/2010

Posts:

787

Member Details
Click here to go to the Labyrinth 2 thread (release #3 out as of May 10th, 2011).

Map download:

(09/28) Release v.31 (new, mostly minor fixes)

Mediafire

(08/29) Release v.3

Mediafire


The Labyrinth is a dungeon involving the player battling through a variety of rooms, each with its own style and challenges. This is a map meant to be played in adventure mode, a game-type which Notch plans to release eventually. However, it is perfectly playable and very fun even now! Obstacles in this map involve battling through waves of mob spawners, jump puzzle areas, climbing levels, mazes, minecart obstacle courses, and more. This map is meant to be *hard*, although even beyond the in-game difficulty settings you can choose your equipment at the beginning to make things easier, or make the map even more challenging. On its hardest mode, expert hard, this map is extremely difficult and rage-inducing in a wonderful way. If you die at any point in the map, you'll respawn near a checkpoint area, where you can quickly restock on items and minecart back to the beginning of the last level you reached. Currently, the map should take you anywhere three to four hours or more to beat (depending on the difficulty level). There is a fair amount of replayability in the map, as well.

To do:
- Add a sign at bottom of water staircase "get some speed first" or something like that.
- Mobs are spawning in gentleman's lounge.
- Pigs are trampling farm in middle tower.
- Slimes spawning at bottom of tower.
- Lots of lag in the first level.
- Add a sign pointing to the ladder in the main tower.

Anyways, enough talking about it, here are some screenshots: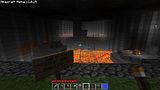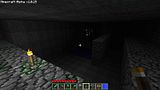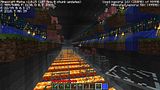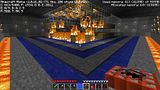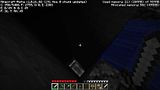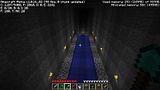 To install:

If you do not have a program you can use to access archives (I.e. winRAR, winzip, 7zip, etc), then go to
<!-- m -->
- download and install it.

Once you have a program to extract the .rar archive, go into whichever one of these folders corresponds to your operating system. Back up your world2 folder if necessary; this can be done simply by renaming the folder. Then use your program to extract the .rar to your saves directory.

Windows 7:
C:\Users\Your Windows Account Name Here\AppData\Roaming\.minecraft\saves
Windows XP:
%appdata%\.minecraft\saves
Mac:
~/Library/Application Data/minecraft
~/Users/Your User Name Here/Library/Application Support/minecraft/saves
Linux:
~/.minecraft

Changelog:
=============
v.31
=============
- Changed checkpoint at the bottom of the wooden tower.
- Added a checkpoint for the middle of the wooden tower. The entrance is located at the same spot as the other checkpoint.
- Fixed an area in level one, where if you fell down you would not be able to get back up.
- Re-arranged the mob spawners in the cacti room so they properly spawn monsters.
- Widened the water staircase leading to the final level.
- Added a pool of water at the bottom of the central tower.

=============
v.3
=============
CONTENT:
- Final level is added. There are four sub-levels (towers) which each span the height of the map and have diameters of 25 blocks - having between 10 and 20 floors each. A central tower will act as a new "base" / restocking or re-equipping area. The towers (except for one) also have checkpoints within them, which can be accessed from the central tower. You must activate all four of the switches which can be found in areas at the bottom of each tower to open the exit to The Labyrinth. Read the signs for more information.
- Final level boat-ride entrance is added. This is accessed after the wooden-tower level.
- A congratulatory final area has been added. :smile.gif:

FIXES:
/// Lava Jump Area:
- Lighting has been improved to reduce random monster spawns.
- You can no longer skip an area of the first jumping level.
- One of the jumps in the first jumping level is fixed.
- The upwards jumping area in the first level is now lit. 

/// Water Tunnel:
- The number of monster spawners in the second (boatride/tunnel) level have been reduced. Beware though, as they are now more consistent. 

/// Dark Room:
- You're now given a torch to use.
- The secret is slightly easier to find.

/// Glass Maze:
- There is now only one bow in the glass maze room instead of two.

/// Green Room:
- Lighting has been improved to reduce random monster spawns.

/// Pig Room:
- Pig room is much less laggy now. Sadly, it doesn't look quite as good... but the pigs are spread out a bit more instead of only being on the sides. Overall it's an improvement. It is also a bit harder to skip the level.

/// Minecart Level:
- Lighting has been improved to reduce random monster spawns.
- There are now buttons instead of levers so the state of the level is not preserved when you die.
- TNT trap in the minecart level is removed, as it allowed players to use the TNT to enter the tower.

/// Wooden Tower:
- Lighting has been improved to reduce random monster spawns.
- The wooden tower level now is glassed up a bit to prevent skeletons from shooting out.
- Some floors on the wooden tower level have been balanced a bit better (been made easier).
- The explosion for the TNT checkpoint should be much cleaner and safer. 

/// ETC:
- A lot of the checkpoint chests have more swords in them.
- There are no longer any gold blocks on the ground to provide a better experience for those with texture packs.
- Snow will now fall when outside.
- The number of chests in the respawn area is now significantly more adequate and will be able to accommodate the larger number of players in SMP.

=============
v.2 
=============

- Finished the minecart level. You are now required to hit switches, or you'll be tossed into lava or mob spawners. There is now a secondary path which you can walk down (there'll be a ledge you can hop down to). Glass now prevents you from hopping down to lower areas.
- Added craftable golden apples for the secrets in the minecart level. A crafting table is at the bottom of the tree tower.
- Added a checkpoint for the tree tower level.
- Changed a few floors in the tree tower level so that zombies won't prevent you from moving up a floor. In certain areas of the tree, however, you'll have to bait zombies down before you can move up.
- Modified the final floor of the wooden tower. It's not so easy and anti-climactic, now.
- Added a few signs with helpful advice.
- Fixed checkpoint doors so you can't hit the switches through the windows.
- Reorganized the tips / rules wall so it isn't so difficult to read. Also, the starting/respawn room looks better now.
- Added extra water buckets to the secret chest. There are now five of them. Don't use them all at once.
- Removed a few bunches of meat that were bugged and infinite (not sure if they were actually in the first release).
- Fixed a jump in the first level, which forced you to suicide if you missed it.
- Added items to a few chests which I had forgot to put items into.
- Added an exit to the secret area in the green room, which actually didn't have an exit before. :|
- Added a secret area in level one. It requires the water bucket to enter.
- Broke my mob trap so you won't hear mobs in the respawn room.
---------------

Thanks to:
codewarrior's MCEdit
copyboy's INVedit
N3X15's MineEdit
C418's music
Notch!



Feel free to donate a bit if you enjoyed the map.

I'm open to suggestions -- keep in mind, though, that I'm already aware this map doesn't exactly appeal to everyone. :tongue.gif: If you find any bugs, problems, empty chests, etc: let me know! Thanks. :smile.gif: