Silent_Shadow100
Out of the Water
Join Date:

1/14/2012

Posts:

4

Member Details
Downloads
Direct Download (1.0):
http://www.mediafire...1ip1iq3a09ozlae
Install Directions
1. Download pack from link above
2. Navigate to your minecraft "bin" folder, and open the "minecraft.jar" file.
3. Find the "lang" folder.
4. Drag "en_PG" into the "lang" folder.
5. Open the text document titled "languages".
6. Insert the following into it:
en_PG=Piglatin (US)
Photographs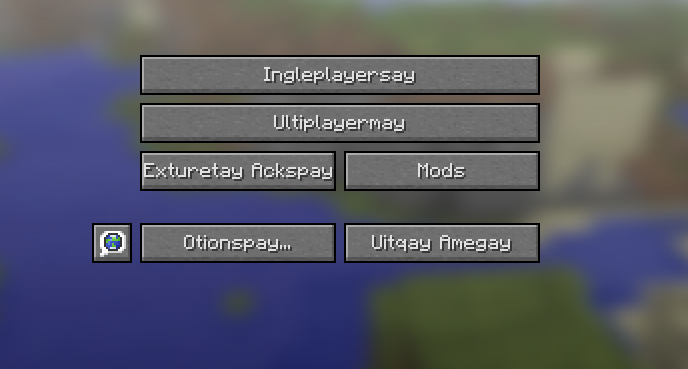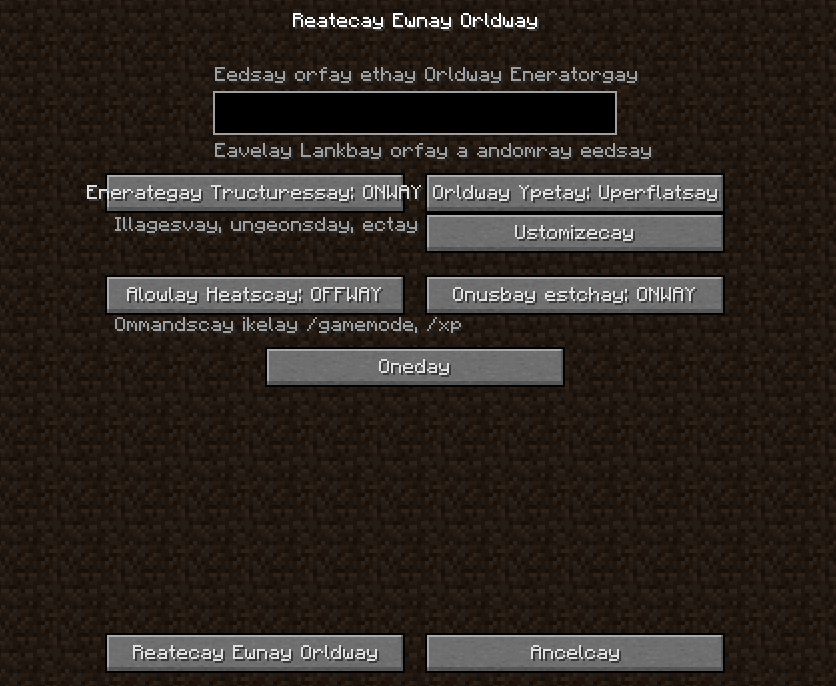 Information
This is the English language pack that comes with the game translated into Piglatin. It is made to be a novelty language, so I made it really fast. If there are any mistakes, please inform me and I will try to update them. Currently every block and item is in Piglatin, but some GUI isn't. I do not plan on translating the achievements or commands due to the novelty purpose of this language pack.