freeze135
Stone Miner
Join Date:

3/12/2011

Posts:

78

Member Details
Okay.. This languange was borned when i was sitting next to my computer and came up with an idea:
Making a languange that isnt a languange!
So here it is...
Its a bit of sucky so..
Screenies!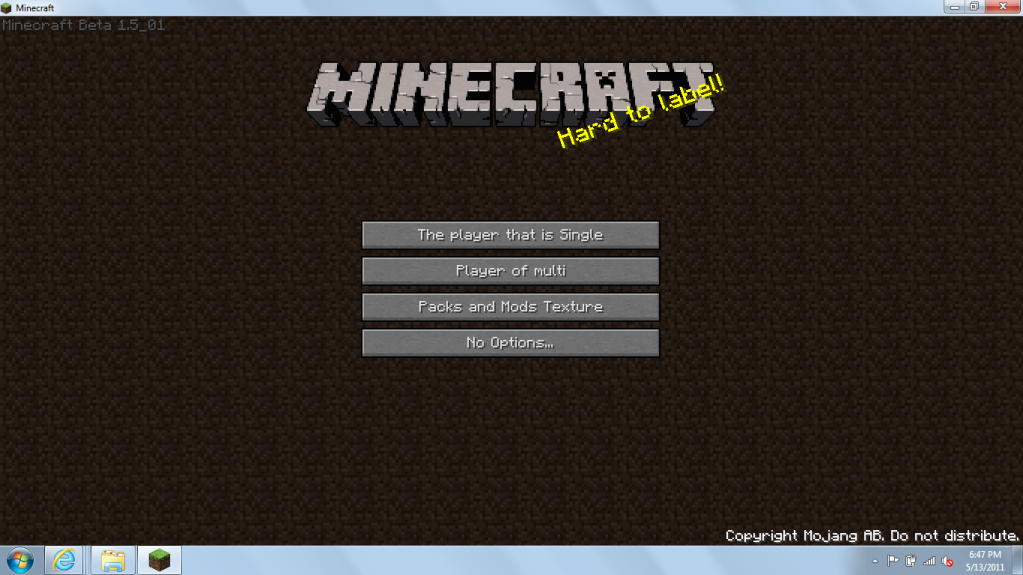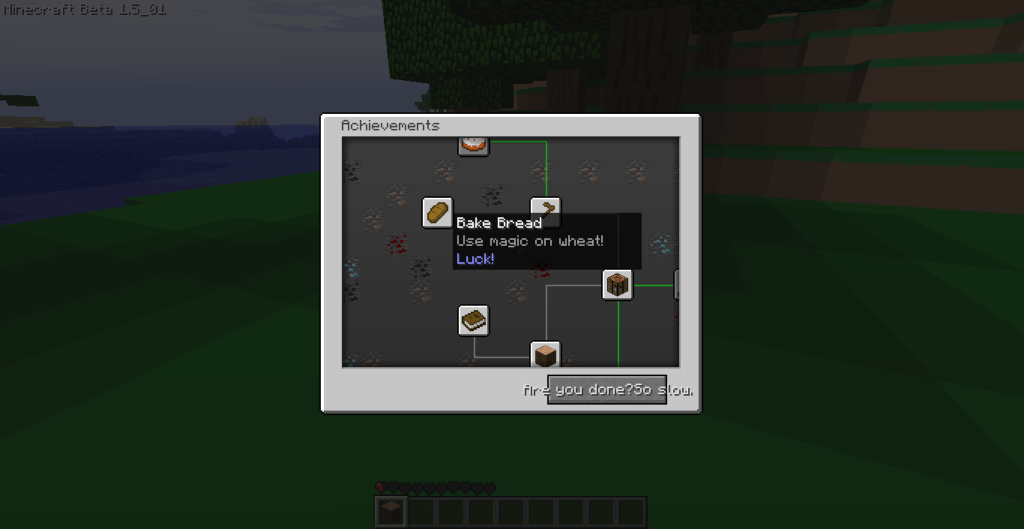 What??? Use magic?
Aaaaand If you want to ask the texture pack i used..(for those who sees everything)
Its my own texture pack under progress.
Installation:
Windows:
1.hold windows button and press r
2.type %appdata%, then click roaming
3.open .minecraft folder, then click bin
4.open minecraft.jar using programs like winrar or 7zip.
5.open lang and drag the files.
Mac:
1. Close Minecraft
2. Go to "library"
3. "Application Support"
4. "minecraft"
5. "bin"
6. Then open "minecraft.jar" with "Archive Utility", rename the "minecraft.jar" to something else
7. Delete The META-INF Folder
8. Go to the lang folder
9. Drag and drop the files you downloaded (2 .lang files)
10. Go back to the "bin" folder and rename the new "minecraft" folder to "minecraft.jar"
11. Exit and play!
**Downloads**
Mediafire Download
Ad.fly download
please use the adfly dl.. i need money
As you download this languange pack, you will follow the following:
-I will not give the maker criticisms or any that will make the maker annoyed unless it is made constructive
-I will not redistribute this languange pack unless the real link is written
-It is really annoying(lol jk, it isnt)
Theres no harm in clicking my egg, why don't you try?