connor4312
Stone Miner
Join Date:

11/9/2012

Posts:

75

Member Details
Hello world! Thanks MCF admins for making this new section, I think it will be very helpful to many people.
To save time for everyone, I'd like to make a FAQ section, of common questions or misconceptions that I've seen cropping up in various places around MCF. Feel free to post your own questions (or answers) below. So, let's get started!
[size=large]Q: [/size][size=large]Wait a second here, why should I be taking advice from you?[/size]
[size=large]A: [/size]I've run and been an employee of several hosts, and have experience in everything from sales to web development to sysadmining, but am not currently not a part of any host. So I'm in the rather unique position of having in-depth knowledge without having conflicting interests.
I do still hang around the hosting community on Skype, designing and developing websites and web applications on a freelance bases. I'm part of
Pyxl Design
(just rebranded; website still a WIP) and can be found on
Github
or Skype as connor4312.
[size=large]Q: Host A advertises twice as many cores at a higher clock speed than Host B. Will they be faster?[/size]
[size=large]A: [/size]Ah, the great spec race. Short answer:
who knows?
Cores and clocks, while they make great sticker specs,
don't always matter
. The CPU I like to give as an excellent example of this is the original AMD FX, the Bulldozer. Turboing eight cores up to 4.2 GHz at a time when Intel's average offering was a four core, low 3.0 GHz, processor, looking at the sticker one would assuming the Bulldozer to be much faster than Intel's offering.
This was not the case in most tests. In fact, in many tests, the eight-core "monster" was destroyed by a quad-core i5.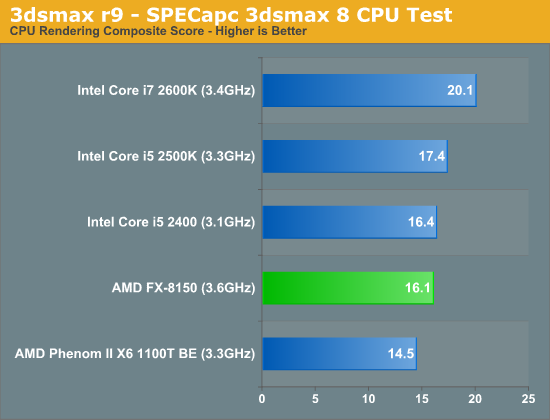 Now, this is not to say that cores and clocks are useless (see the following sections), they are simply not the only factor when looking for performance.
[size=x-small]Data in this section was taken from Anand Lal Shimpi's review,
here
. Do note that while I am simply looking at desktop CPUs in this case (because of the easy and clear example), concepts here still apply to server CPUs.[/size]
[size=large]Q: So does core count and clock speed matter at all?[/size]
[size=large]A: [/size]
Yes
, it does, just know what you're comparing! When looking at comparisons between two CPUs in the same series released around the same time by the same manufacturer, this can be useful for comparisons. But, when comparing CPUs like the 2008/2009 L5 series and the newer E3 and E5s, these stats are all but useless.[/size]
Also, don't ever be fooled by hosts multiplying their clock speed by the number of cores (adding speed for multiple CPUs? yeah, well, ok, I can see that). That would be a like sports car manufacturer multiplying the car's horsepower by the number of cylinders.
[size=large]Q: But benchmarks are good, right?[/size]
[size=large]A: [/size]
Sometimes
. Not all benchmarks are created equal, and they should generally be read with a critical eye. I'd like to insert a quick shoutout to
cpubenchmark.net
for being an especially noteworthy yet flawed benchmark site. While it can be useful for relative comparisons, don't go thinking that an E5-2687 is over twice as fast as a E3-1230.
[size=large]Q: A host claims to have their CPUs overclocked. Should I go with--[/size]
[size=large]A: [/size]
Nope
.
I suppose you want more detail here. Ok then. First of all, the vast majority, from the wee hosters to the giants (not naming examples out of courtesy), resell from places like Secure Servers. This means they don't have access to the BIOS of their server, and therefore
cannot
overclock their servers, except via IPMI (if in doubt, ask how they overclocked it). It is alternately *possible* to overclock via software on some systems, but this is incredibly unreliable.
Secondly, would you even want an overclocked server? Supercomputers, servers, etc. are not overclocked for a reason. It trades off marginal performance gains for a loss of stability.
[size=x-small]My experience with overclocking is admittedly somewhat limited. If you find something wrong with the above section, post or shoot me a PM.[/size]
[size=large]Q: If Multicraft is single-threaded, does core count matter? Or: Which is better, E3 or E5.[/size]
[size=large]A: [/size]That's an interesting question. There isn't really a clear answer that I've seen. I had a chat with the owner of a fairly large host (that does manage its own hardware) a while back in HostChatProfessional (Skype), so I'll post the transcript from that here.
It started with another member of the group stating that E3s are better for Minecraft. I've removed the other host's name for their privacy.

[10/23/2013 6:00:03 PM] Connor: Why is that?
[10/23/2013 6:00:14 PM] ----: It's only partially multi-threaded
[10/23/2013 6:00:18 PM] ----: The core is a single thread game
[10/23/2013 6:00:29 PM] Connor: And when you run multiple servers on the same node, they each have their own process/thread...
[10/23/2013 6:00:56 PM] ----: Not with a OpenVZ VPS
[10/23/2013 6:01:40 PM] Connor: Each VPS would be running on its own thread/process, don't imagine every VPS is running on the same thread...
[10/23/2013 6:01:56 PM] ----: It could be. OpenVZ cpu limits are maximums only.
[10/23/2013 6:02:19 PM] Connor: So if you had a four core server, than the VPSes would only be running on a single core?
[10/23/2013 6:02:29 PM] ----: Not all, but some could be doing that
[10/23/2013 6:02:54 PM] Connor: So if not all do, then having many threads would be beneficial, no?
[10/23/2013 6:03:08 PM] ----: If you're stacking 50+ VPS on one machine, sure
[10/23/2013 6:03:24 PM] ----: Which honestly isn't unheard of
[10/23/2013 6:03:49 PM] Connor: Same for Minecraft - 20+ servers on the same node is common.
[10/23/2013 6:04:06 PM] Connor: So they would benefit, overall, from better threaded CPUs
[10/23/2013 6:04:47 PM] ----: Right. But the E3 has you beat there in initial start ups. The E3 will be able to start up a server faster. By using an E5, you're betting on not having a significant amount of the servers on the node being started at once
[10/23/2013 6:05:51 PM] Connor: E5s would be able to maintain a higher TPS in-game, though, because the load from other servers would be better distributed across the node.
[10/23/2013 6:05:52 PM] ----: Also wins in the dreaded TNT test
[10/23/2013 6:06:22 PM] Connor: E3s could beat it in spike situations such as the TNT test, but E5's would have better all around performance.
[10/23/2013 6:07:58 PM] ----: We have E3 and E5 nodes. I think the E3 give a slight edge to larger servers which is why we usually only put servers less then 2GB on the E5s. There really isn't a way to know for sure.
[10/23/2013 6:08:13 PM] Connor: Hmm, interesting
tl;dr
Yes cores do matter, even though Multicraft is single threaded. Think of (in general) E3's and E5's to be about equal.
[size=large]Q: Network speed matters a lot... right?[/size]
[size=large]A: [/size]
Nope
. You probably won't see a difference between a 100 Mbps server and a 1 Gbps server. Having been employed at and/or run many hosts in the past, we rarely see more than 20 Mbps of traffic, even at peak hours, on a 64GB server.
Also, quick note on semantics (or: "how to catch hosts who don't know what they're doing"). 1 Gbps means one giga
bit
per second, while 1 GBps means one
giga
byte
per second. 1 Gbps is one eight the speed of 1 GBps. Likewise, 100 MBps is eight times the speed of 100 Mbps.
[size=large]Q: But will a higher network speed help me withstand denial of service attacks?[/size]
[size=large]A: [/size]
Not really
. Although a 1 Gbps server might be able to absorb very very tiny attack, it's not any protection against even small attacks.
[size=large]Q: Does ping time matter?[/size]
[size=large]A: [/size]
Yes
, definitely! This is the time in which data can get from your computer to a host's server. The faster, the better. Generally anything under 100ms will do you fine.
[size=large]Q: Do I want SSDs?[/size]
[size=large]A: [/size]
Yes
. If Chunk Norris was a component, Chunk Norris would be an SSD.
Another quick identifier to find hosts who don't know what they're doing: SSD means
solid state drive
. So saying things like "SSD drives," "SSD disks," or (God forbid) "SSD hard drives," are all grammatically incorrect or factually nonsensical.
[size=large]Q: I saw a host advertising DDR3. What's that, and does it matter?[/size]
[size=large]A: [/size]Does it matter? Technically, yes, but it's pointless to advertise this except to capture the most naive rubes (which, seeing as you're reading this, you aren't!). I've not see any host advertise on a CPU so old that it doesn't use DDR3. So, basically,
no
. Any sane host has DDR3 anyhow, don't think that because one host advertises it, they're better than everyone else.
What is it? DDR3 is a memory interface, which allows the motherboard to interact with the RAM. It has been supported in Intel processors since the advent of Bloomfield back in 2008 (W35** series, though I would not seriously consider buying from a host with processors that old!). Newer processors have allowed for higher clocks on the RAM, but the performance gains from that alone are marginal.
The DDR4 specification was released in September of this year, and we should start seeing DDR4 sticks and motherboards on the market early next year.
[size=large]Q: How much RAM do I need for x players?[/size]
[size=large]A: [/size]This is a bit of a harder question. Minecraft itself
takes
used to take 80 MB of RAM per chunk
[]
. Since the advent of the Anvil chunk format, the chunks themselves and their resultant memory usages have gotten more flexible. I've not been able to find sources which describe any basic rules for this new format, if any do exist (feel free to PM me if you do find some).
Plugins and such will take more memory, and players playing together on the same chunk will reduce memory, so there's quite a few factors coming into play with this question. Here's a useful method that should give you a good idea of how much RAM you need. First, you'll need a test server with the same plugins that you plan to have on your server. Running a server on your computer locally works for this.
Now, find how much RAM is being used without any players online, let's call this
x
. Then, have you and a few friends join. Say the number of people are
y
and the amount of RAM it's taking now is
z
. The number of players you want to have on your server is
n
. This equation should give you how much RAM you need:[/size]
x + ((z - x)/y) * n
That's a bit of work, but it should pay off in saved money and hassle!
[size=x-small]Thanks to Stratagerm for correcting my outdated information[/size]
[size=large]Q: But that gave me a lower number than the host's slot count![/size]
[size=large]A:[/size]Yes, and that's fine! Hosts generally set the slot count high, or unlimited, for marketing purposes. It really
doesn't matter
if it's incredibly high - that's arbitrary. Slot count is
not
usually the maximum amount of players you can fit on a server - it's generally lower than that.
[size=large]Q: Wow, a host offers unlimited [disk/bandwidth/storage]! I should use them, right?[/size]
[size=large]A:[/size]Unlimited seems to good to be true... and it is. Nothing is unlimited, it's always "fair use" - meaning something more like "it's unlimited until you use more than we allow you to use." That doesn't sound very unlimited, does it?
Personally, I'd choose a host that told you your limits over one that says "unlimited" and keeps the limits a secret. That's not to say that unlimited hosts are universally bad, just be wary.
[size=large]Q: A host has a lot of great reviews on their MCF post. Can I trust them?[/size]
[size=large]A:[/size] It depends. Many of the "kiddiehosts" as they're lovingly referred to in the hosting Skype groups astroturf; they post fake reviews. This is a huge red flag in terms of the legitimacy of the host. Some warnings to watch out for:
A positive review is posted within the first thirty minutes of the topic being posted - huge red flag.
Poster(s) of positive reviews have under ten total MCF posts.
A positive review is the first post after the initial topic posting. While possible, this is unlikely to be legitimate.
To be continued...
Web designer and developer,
@ConnorPeet
. Opinions and views are solely my own.