TaishoJapan
Tree Puncher
Location:

Everywhere

Join Date:

6/14/2012

Posts:

18

Minecraft:

TaishoJapan

Member Details
NOTE: Server taken down for problems, public release may be delayed till 1.3

IP:
mc.discovercraft.com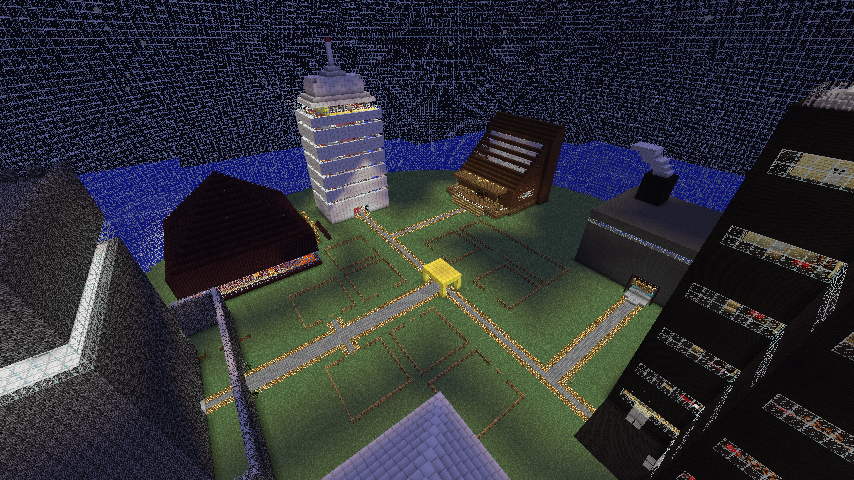 Introduction:
My friends and I used to run our own server, but we finally agreed to test it out publicly! We are currently beta testing our server to the public to see if it works out. Suggestions are appreciated and

we welcome you warmly!
Keep in mind that we are in beta, more features will be included in the future!
Your Story:

In the beginning you are part of a prison breakout plot. You must escape the prison before the guards realize a prison breakout is happening! After you escape, you have no money, no shelter, and no food. What do you do? There are two things you can do on the server at the moment: You can either
join the Mob Arena and fight waves of mobs for money or join the Factory: Mine and cut wood for money.
Money is used to rent hotel rooms, buy food, buy plots, and much more in the near future.
Admins:

Every moderator/administrator/owner on our server knows each other in real life and we trust each other very much. Here is the list of moderators/administrators/owners:
Moderators: awong619, JHansen1001, MrArizonaCactus
.
Administrators:
MrShermanhaver
Owners: necroterra, TaishoJapan
Bans: Although we are a new server, we will ban harshly against rule breakers. If you wish to submit a ban appeal, post it here or e-mail me at [email protected] Ban appeals should include:
IGN:
Date of ban:
Reason for being banned:
The person who banned you:
Why we should allow you back on the server:
Server down? Questions? Suggestions?
Visit us at Discovercraft.com for updates, and e-mail me at [email protected]
if you have
ANY questions or suggestions. You can even post it here! Thanks and hope to see some players on our server!
We are not public yet!