vegarg
Gold Miner
Location:

u.s

Join Date:

10/27/2010

Posts:

369

Minecraft:

Vegarg

Xbox:

Vegarg

Member Details
Just got a teamspeak server up. Ip same as the server ip and the port is 9987!
ABOSLUTELY NO SPAWNING OTHER THAN FOR TNT PARTIES
The server is up about 90% of the time. We are very interested in minecarts mechanics so if you are into that come on in we welcome minecarts. Please post on here if you would like to be apart of the community (currently about 10 people). There is a whitelist so please apply in this format. We need about two gatherers because we are currently working on a lot of projects in the server. And unbelieveably we are running out of cobblestone. It would be nice to have a couple people that would gather cobblestone and sand to make glass for us. These people would instantly be granted builder access and would get a free set of diamond tools to gather with.
CURRENT ACTIVE MEMBERS
Vegarg, vifo, Kilfler35, pplofdaworld, FearsomeEnder, ralphmarino, infernolink7, Skyewarper, AustinAMJz, Thee_Paladin, oOSynyst3rOo, Hiicantpk
Admin: Vegarg, vifo(vifo is admin because he gets on later then me)
Mods: Vifo, Kilfler35, Ralphmarino, Wo0t, and infernolink7,oOSynyst3rOo.
Mechs: FearsomeEnder, Aw_Fiddlesticks
We have mobs lol!

If we find that you are griefing We will send you to jail. As in /jail. So watch out. We will find you. We will jail you and leave you in there for about 30 minutes then we will ban you when we arent busy. You cannot use any commands and your inventory will be wiped. Mwhahahahhaaaaaaa!!!
OUR WEBSITE IS
http://www.DivideandConquer.webs.com
The more people that join, the more I will work on the site. Also, the more people that join the server the more work our mods will have to do.
If we get enough new people we will have to recrute a new mod ;D
We actually build some of our towns near the places we blow up because we strategicly plant tnt to make cool areas so that we can put interesting, exciting, and awesome new quests in our multiple questhalls!
IGN:
Age:
Country:
Favroite food:
Why you would like to be apart of this community:
have you ever been banned:
If you have any questions please post in the comments below or send me a pm. Thank you! :biggrin.gif:
WE NOW HAVE WORKING BRIDGES, GATES, AND ELEVATORS!!!!
P.S sundays are rest days. server tends to run faster after a once a week rest and gives the community a rest from the game because the more you play the faster you will get bored.
PLUGINS
SaveReloadPlugin
KillBlock
CuboidPlugin
CraftBook
DalaJail
WOULD YOU LIKE TO HELP THE SERVER GAIN MORE MEMBERS TO HANG OUT WITH??
Then you can make my signature yours to help out the server. This is not a required thing but honestly it makes me feel good lol
Open user control panel, then profiles, then edit user signature. Then copy and paste this in their and you have my server signature as your signature
This is syn's tower :biggrin.gif:
Vifo's front door
thats right, the creeper has a new ride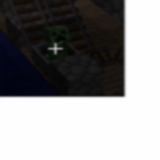 [url=http://www.minecraftforum.net/viewtopic.php?f=1014&t=68819][img]http://i1036.photobucket.com/albums/a441/inerno965/Thebanner-1.png[/img][/url]